When you are an avid gamer, you won't feel bored. You just launch your favourite title to get yourself immersed in the fantasy world. And now that you are here, we know you want Apex Legends launch commands to enhance the whole gameplay experience.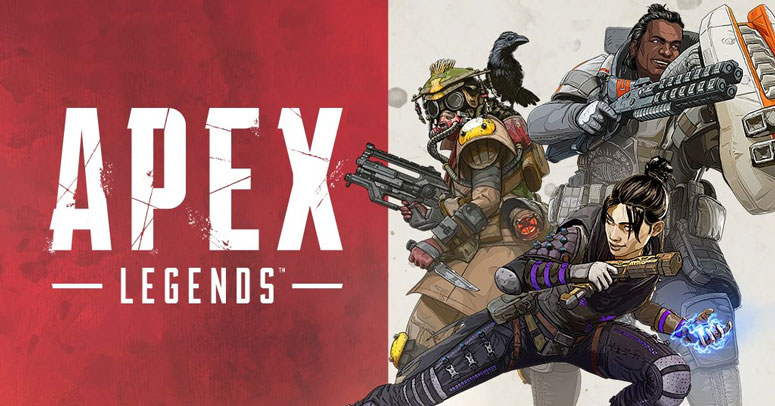 You may be hearing it for the first time, but yes, Apex Legends allows people to set launch options. In this article, we will walk you through the whole process of adding commands. When you get your head around it, you can find some commands as well.
Apex Legends Launch Options Commands List for Steam
Nothing comes close to setting launch options for Apex Legends on Steam when you want to fiddle with the display options like resolution and frame rates. We know, you are about to launch the game, aren't you? If you know how to set commands and just want the list, skip to the second part of this article. Or else, have a look at the following section to see the whole process.
Also Read:
How to Set Apex Legends Advanced Launch Options?
By using launch commands, you can customise several things that otherwise seem impossible. You can follow the steps given below to do it.
Step 1: Close the game. Yeah, don't forget to do this step even if it's open on Steam. Move onto the next step only after ensuring this one.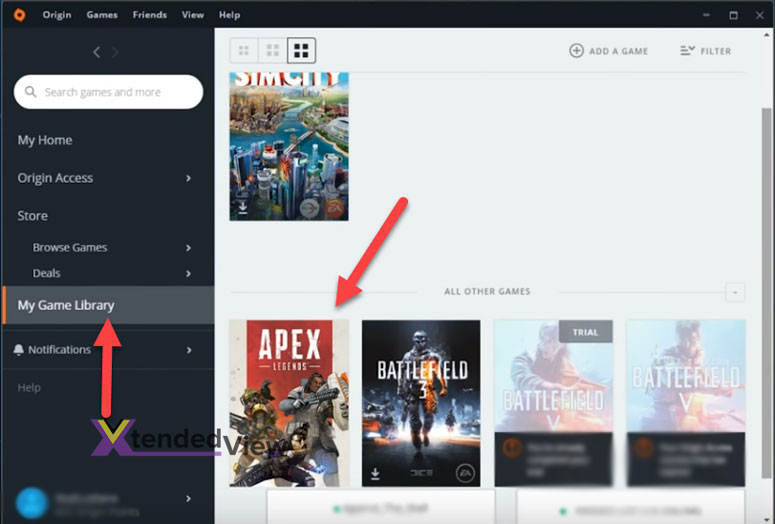 Step 2: Now, launch Steam client and look for Apex Legends there. Right-click on it. From the menu that pops up, choose Properties.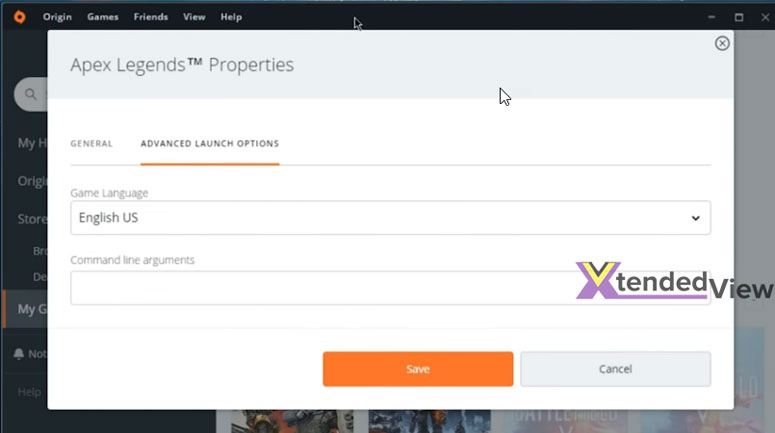 Step 3: You will get another window. Switch to the General tab and click on Set Launch Options.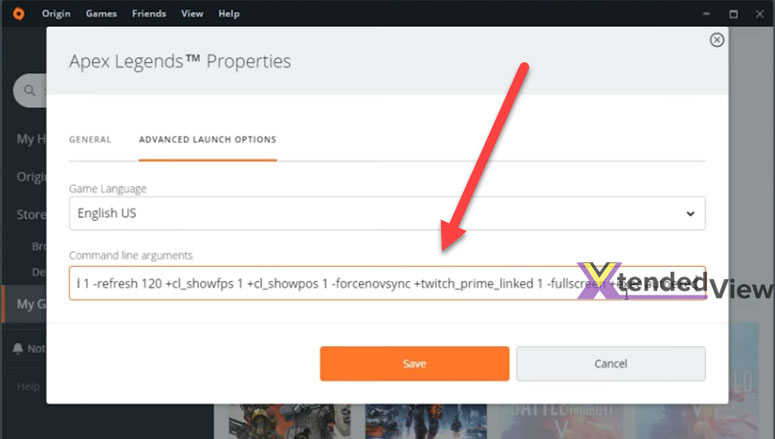 Extra Info:- Are you using Origin? Then, your pick should be Advanced Launch Options.
Step 4: What you see next is an empty box, where you have to enter the commands next.
Bonus Tip:- Want to add multiple commands? Just leave a space between those and you are good to go!
We get it. You don't know any commands. Don't worry! That's what you are about to get. Have a look at the following list.
List of Apex Legends Launch Commands
We have included several commands below. You can start with those. Moreover, we will try to keep this list updated.
●      -window/-windowed
Do you not like playing games in fullscreen mode? Or do you think playing the game in windowed mode will avoid occasional hiccups? Well in both cases, you can use one of these commands to override the in-game settings.
●      -full/-fullscreen
You can use either of these two commands and expect the same result. If the game starts in windowed mode, this command will make necessary adjustments to bring it to the entire screen. Even the previously set window mode will be reverted.
●      +fps max (FPS Value)
The higher the frame rate, the smoother the gameplay. However, things never work that way, especially if you have a computer of low or medium configurations. You have to replace FPS Value inside the brackets. There are two available options; 1 or 0. The former limits the framerate to optimise the performance whereas the latter removes the limitations.
●      -dev
When you don't have high graphic resources, Apex Legends may crash while it plays the intro video. No gamer ever loves it. The good news is you can just skip straight to the gameplay without having to endure the resource-hungry introduction. This command will help you do the same.
●      -high
When you have this launch command, the system will open Apex Legends with the highest priority. Meaning, the resources available for other apps will be limited so that the game receives a lion share. We don't recommend using this command. On computers of limited configurations, it may lead to instability.
●      -forcenovsync
You know what screen tearing is, don't you? It's a display distortion when multiple frames are shown simultaneously. Wonder why it happens? Well, when the graphic processor goes out of sync with the display hardware, you can expect screen tearing to appear. You can use this command on such occasions.
●      +cl_showpos 1
Are you a gaming geek who seeks details like velocity, angle and position? You can use this Apex Legend advanced launch command to see and change these details.
●      -cl_forcepreload (1/0)
You know Apex Legends does require an active internet connection. And, it needs decent speed to experience smooth gameplay. Guess what? You can preload the game assets like textures and graphics by entering 1 or 0. Entering 1 ensures the performance doesn't suffer. Nonetheless, if you use 0 as the value, the game may show occasional stutters.
●      +cl_showfps 4
Want to see the frame rate? No games show it by default. Still, you can use this option command to see the FPS details. In case you think it's not adequate, you can change by using the +fps max command that we have explained above.
●      -h 1080/ -h 720
Not all computers can render graphics at 1080 pixels resolution height. When you figure it out, you will have to go down to 720 pixels. That's exactly what this command does. Not only that, you can use the same command (with a different value of course) to increase the height as well.
●      -w 1920/ -w 1280
Just like resolution height, width is also a deciding factor when it comes to butter-smooth gameplay. The command is almost the same except for the replacement of the "h" with a "w".
●      -nosound
When you want no sound to come out of a game, you can always use the physical controls of your speaker. And on Apex Legends, you have another choice. Just add the "-nosound" command on Origin or Steam.
●      -dxlevel "version"
Using the latest DirectX version helps you reduce the burden of the GPU. What if the game isn't doing so? Well, you can force Apex Legends to do that. Just replace "version" with your preferred DirectX version (without quotes). For example, -dxlevel 95.
●      +twitch_prime_linked 1
You know what? Twitch Prime members get extra benefits from the game. With this command, you can get the same advantages without having to sign up for Twitch Prime.
Apex Legends Launch Options Commands (Not Working Now)
We have added this as a separate portion to recognise these are not working even if you see them online. So, here you go!
-refresh/-freq: Gamers used to control the refresh rate and frequency using these commands. However, you can't use them now.
-novid: It does what -dev does. Now that the new command is here, this isn't working anymore.
-console: People used this command to disable the developer console for the public build.
-threads: Had this command been live, you could have optimised the usable CPU threads in the game.
Frequently Asked Questions
● What are some Apex Legends launch options for FPS boost?
As you might have already read, "+fps max (FPS Value)" is the command you have been looking for. Replace FPS Value inside the bracket with '1' and there you go!
● How to show FPS in Apex Legends using launch options?
We have shared this one also in the previous section. Add +cl_showfps 4 into Steam or Origin.
● How do I set launch options in Apex Legends?
If you are using Steam, follow the steps given below.
Open Steam and go to the game library.
Right-click on Apex Legends. Choose Properties.
Go to the General tab. Click Set Launch Options and start adding commands.
What if you use Origin?
Open My Game Library in Origin.
Right-click on Apex Legends and choose Game Properties.
Click Advanced Launch Options and you can insert commands now.
Conclusion
We hope you found what you were looking for. In this article, we added a total of fourteen Apex Legends launch options or commands. When we come across a working one, we will add it too. In the meantime, you can also share if we have missed any. Happy gaming. 🙂