Video compression is one of the most demanding tasks when you are creating content. Of course, you don't want to compromise the quality of the video. At the same time, you don't want the file to take up Gigabytes of space either, right? This is where video compression software comes into play.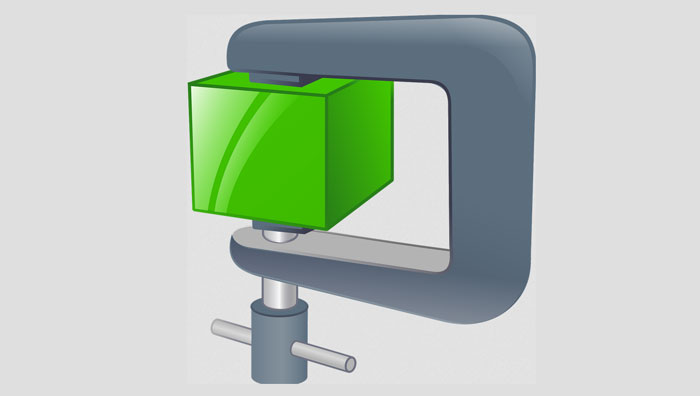 These are advanced — or, sometimes, simple — tools that would compress the video. It means the video file would take up a minimal amount of space in the drive. And, that's something convenient when you want a really portable media file. However, choosing the right video compression software can be a tiresome task, especially when you don't have a big budget.
Worry not, though. In this article, we have created a list of the 4 best free video compression software for Windows and Mac. It does not matter what kind of video you have, there will be a tool to compress it into a real small form. Isn't that great?
#1 Handbrake
Handbrake is definitely more than a normal video compression software. It's a complete suite of tools used by professionals and beginners alike. With that aside, however, you can use Handbrake for PC or Mac to do video compression. This tool is completely free to use and open-sourced. There is also a big community that you can depend upon for clearing your doubts. In spite of the richness of features, the User Interface of the tool is intuitive as well.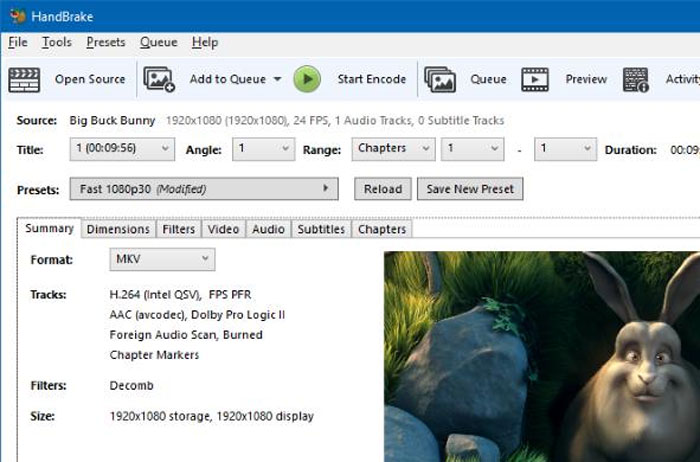 You can get the best out of Handbrake if you know the basics about video processing. As we said earlier, the tool allows you to change multiple aspects of the output file. For instance, you can choose the right codec, FPS and quality of the video etc. You can also optimize the output video if you are planning to get the video ready for YouTube or anything. Considering all these, Handbrake is indeed the best free video compression software for both macOS and Windows.
Download Handbrake – for macOS and Windows
#2 Movavi Video Converter
In case you did not figure that out yet, Movavi Video Converter is a fully-fledged tool for video conversion. It also offers some of the best levels of controls while converting the video. You will be able to change more than just the format of the file. While converting, you can select the appropriate quality of the output video file as well. Of course, the availability of options depends upon the target format that you have selected as well.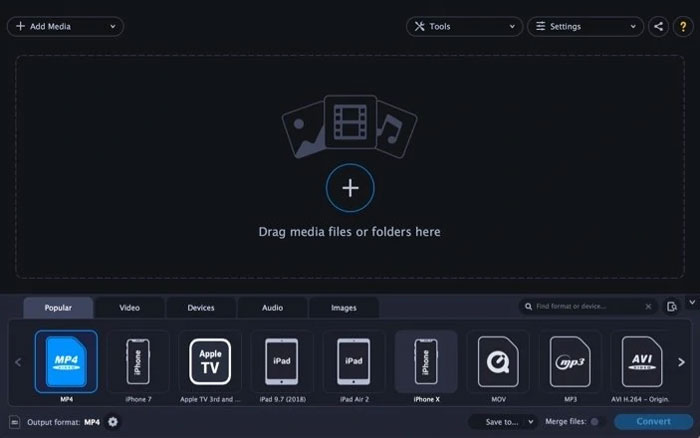 If you are asking whether Movavi Video Converter is good, there is no doubt in that matter. I mean, you can even set the preferred output size. This is a great feature while uploading the video somewhere. Based on your selection, Movavi Video Converter will adjust the output file size as well. You can also select the bitrate and conversion sample of the video. The tool also has an option to do a sample conversion so that you know how things go.
Download Movavi Video Converter – for macOS and Windows
#3 Wondershare Video Converter
As you may have already seen online, Wondershare Video Converter is one of the best video converter out there. Because it offers much control over the conversion process, you can use the same tool to compress a video as well. Once again, the conversion feature would come in handy. Wondershare Video Converter also is different from other compression/convertor software you may come across. It packs an in-built editor and many other features inside.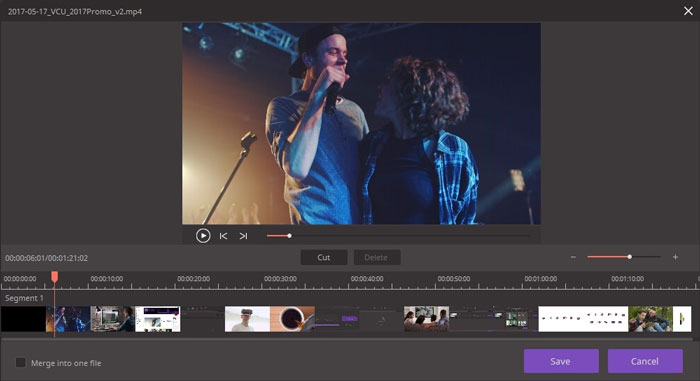 To begin with, Wondershare Video Converter has a wonderful level of compatibility. You can use the tool to convert your video into hundreds of digital format. Even when you narrow down to a particular device, there are plenty of options. While going through the conversion process, you can alter the quality, cut or crop the video and optimize the content for certain platforms. At the end of the day, you have so much to do rather than seamless video compression.
Download Wondershare Video Converter – for macOS and Windows
#4 Miro Video Converter
If you are looking for something simpler, you should check out Miro Video Converter. It's an easy-to-use tool that you can use for compressing the content. Of course, as you guessed from the name, it also is a video conversion solution, but you have some control over the process. But, the difference here is that Miro Video Converter is completely free to use. On top of that, the developers have open-sourced the project as well; it just rocks.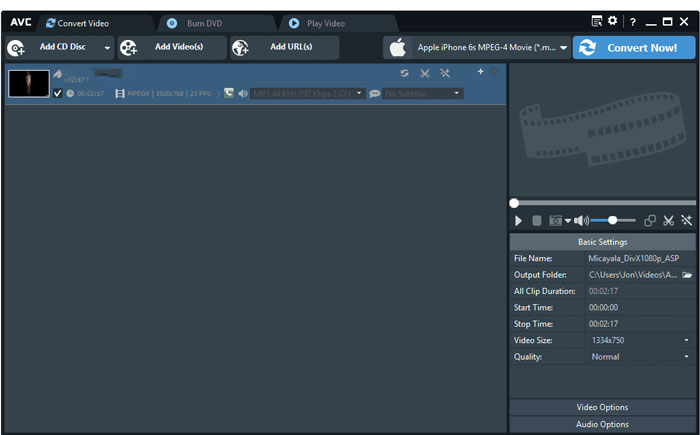 There isn't anything worrisome about using Miro Video Converter to convert the video. Being a popular tool, the program allows you to convert the input files to almost any format. While doing so, you can also pick the right amount of quality — thus controlling the size of the output file. Because it's available for both Windows and macOS, you can have the same experience everywhere. Compared to other tools, Miro Video Converter takes up less space from your computer.
Download Miro Video Converter – for macOS and Windows
The Bottom Line
Apparently, these are the best free video compression software for Windows and Mac. As you have seen, most of them are video converters — but they are good converters. What's going to happen? You will have some extra features at your disposal. Awesome, ain't it?