At this point, you do not want us to tell you that SSDs are faster than HDDs. Laptop manufacturers, including premium and non-premium ones, have shifted to SSDs from HDDs to make their devices faster and more reliable. However, there was a transition phase when Apple introduced a new type of storage option for their iMac range: Fusion Drives.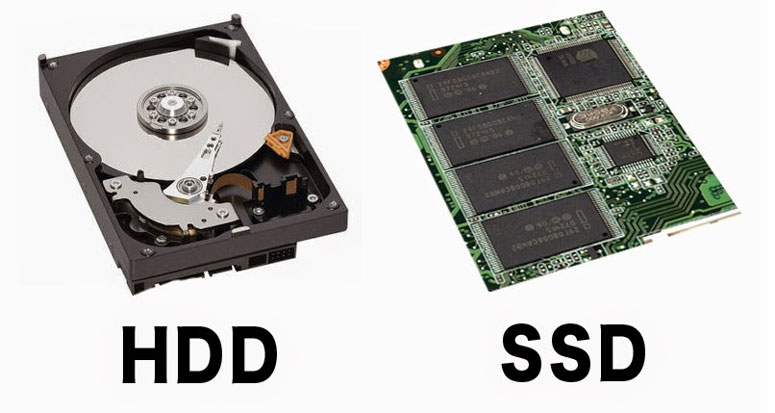 With this addition on the list, you essentially have to pick an option from the Fusion Drive vs. SSD vs. HDD debate. We must keep in mind that Apple also launched a few iMac models that used traditional HDDs. So, selecting an option could be a confusing affair. In this article, we have compared Fusion Drive, SSD, and HDD. We have also talked about their advantages and disadvantages.
Note: Most manufacturers have moved to SSD unless they are working on super-affordable computers. More importantly, Apple laptops and desktops ship with SSDs only. However, you may encounter devices with a Fusion Drive when looking for used or refurbished devices. And, of course, understanding the SSD vs. HDD debate will help you while building PCs as well.
What Is an HDD?
HDD stands for Hard Disk Drive, and it is the most common, one of the oldest, and quite a popular storage method. You can find HDDs in an impressive variety of devices, including desktops, laptops, servers, etc. As these devices use mechanical discs and a read/write head, HDDs are also known as Mechanical Drives.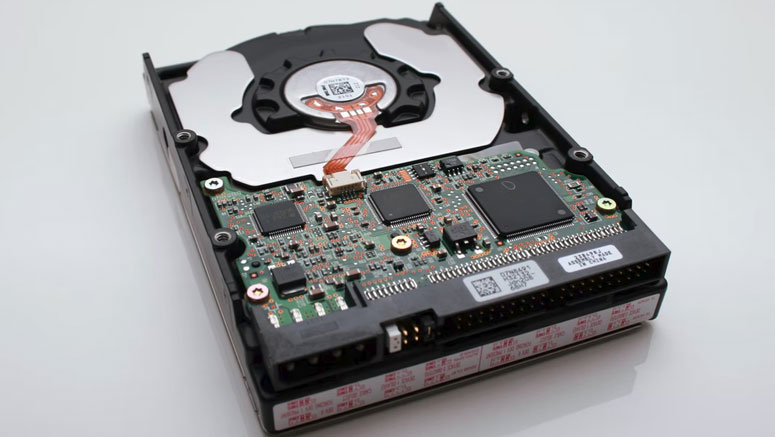 The core design of an HDD contains a couple of components. First, there will be a few rolling platters where the data is stored. Second, a magnetic head will access and write information from/to the platters. Due to this design, the functioning of an HDD involves a lot of movement, which is not ideal. Compared to other forms of storage, mechanical drives generate a considerable amount of noise as well. Although HDDs have become more compact and lightweight in the past decades, it has stuck to the traditional design.
On the bright side, HDDs have stayed cheap over time. Therefore, manufacturers and individuals who do not want to spend a lot on a computer choose an HDD over other drives. Because of its cheap nature, getting several TBs of storage for your PC would not cost you a lot.
Advantages of HDD
HDDs are incredibly expensive. They can be accommodated in an immense variety of devices as well.
Mechanical drives are pretty standard. Compared to older generations, HDDs are reliable as well.
You do not have to spend a lot of money to get high-capacity HDDs for your computer
Modern HDDs have become so compact that you can accommodate them in mini-PCs as well
Disadvantages of HDD
Compared to SSDs and Fusion Drives, HDDs are slow. You will find relatively low read/write speeds
Because it has moving components, it always generates noise and poses an increased risk of damage.
In short, HDDs are the best choice if you need the cheapest yet compatible option from the market.
What Is an SSD?
SSD stands for Solid State Drive, and it is one of the modern storage methods. A considerable number of PCs and other devices use SSD storage. Compared to HDDs, SSDs are more compact, and they do not have moving parts. Therefore, the drives are suitable for diverse environments.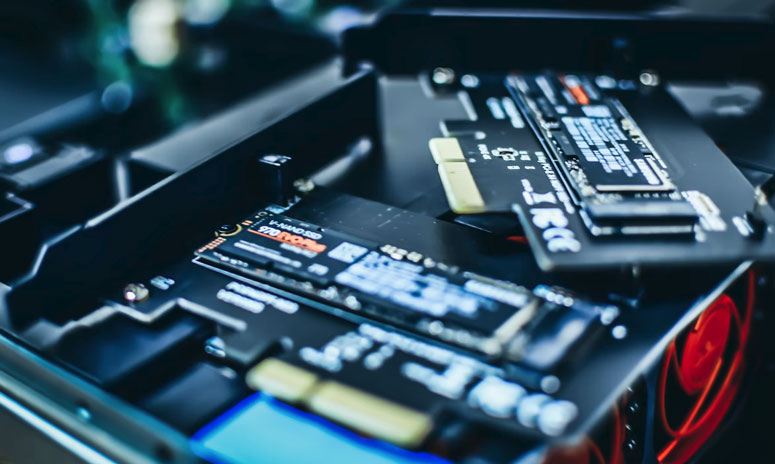 Depending on the type of the SSD, the internal components may vary. However, all of these devices use one or another kind of flash memory and do not involve moving parts. There is no read/write head, making a huge difference when it comes to compactness. You can find SSDs in a variety of sizes. There are a few designs that look similar to HDDs. At the same time, you can find SSDs that are smaller than compact RAM modules. Regardless of the small size, SSDs do not compromise performance.
In addition, Solid State Drives are super-fast. Therefore, they are the recommended choice for gaming and other performance-intensive tasks. On the flip side, however, SSDs do not come cheap. Thus, even though you can find cheaper SSDs, you ultimately have to pay more for an SSD on a per-GB basis.
Advantages of SSD
SSDs are relatively faster and performance-friendly than HDDs and Fusion Drives
They involve no moving parts, which can reduce the weight as well as enable silent operation
Compared to HDDs, SSDs do not require a lot of power. They are suitable for many needs
These non-mechanical drives pose fewer risks of physical damage
Disadvantages of SSD
SSDs can be pretty expensive, especially when looking for high-capacity variants
You may have trouble fitting an SSD to legacy devices, or you may need an adaptor
So, if you are willing to pay something extra for performance and reliability, SSDs are the best.
Both Solid State Drives (SSDs) and Hard Disk Drives (HDDs) can suffer from various issues that can make them inoperable or cause data loss, such as physical damage, firmware corruption, logical errors, or file system corruption. It's important to note that the success rate of data recovery can vary depending on the severity of the damage to the disk and the type of data that has been lost. In some cases, recovering all of the data from the disk may not be possible.
What Is a Fusion Drive?
A Fusion Drive is a type of storage device that Apple develops. Made exclusively for Apple devices, a Fusion Drive brings the best of HDDs and SSDs. So, you could say a Fusion Drive is an HDD that is optimized for performance and reliability.
As mere hardware, Fusion Drive does not offer any inherent advantage. However, when coupled with Mac OS X, the capabilities of Fusion Drive will increase. First of all, macOS will arrange information as per regular demands. For instance, the files you access the most will be cached and available quickly. Therefore, you can access those files without waiting for an extended period. Thus, even though a Fusion Drive may contain some moving parts, they do not create a lot of noise.
More importantly, a Fusion Drive stands between SSDs and HDDs when it comes to performance. They will not be as fast as SSDs, but they are not slow as HDDs either. There are a couple of problems that the Fusion Drive-powered devices encounter, but Apple offers incredible support.
Advantages of Fusion Drive
Fusion Drives are less expensive than SSDs but offer competitive performance
These drives do not make as much noise as traditional HDDs
When used with macOS, Fusion Drives can offer superb performance
You can get high-capacity variants without spending too much
Disadvantages of Fusion Drive
Performance is not comparable to actual SSDs
It does not support many devices
A Fusion Drive is thus a dependable choice when you want a Mac with low price and high-capacity storage.
Fusion Drive vs. SSD vs. HDD: Which Is Better?
As you can tell from the pointers, SSDs are the best for performance and reliability. However, you may have to spend a lot to get an SSD if you need high storage capacities. On the other hand, HDDs are super expensive, but they do not offer the best performance. In addition, you may encounter slow transfer speeds and high loading times. Because Fusion Drives bring the best of these opposites, you should choose a Mac with Fusion Drive if you have a choice. Of course, the final selection would be based on your needs. For instance, if you are looking for lightning-fast rendering time in FCP or Adobe Premiere, you need an SSD.