Becoming a YouTuber has become so easier nowadays, you know. You don't have to purchase those massive, big camera equipment. Even if you have a standard Android smartphone or iPhone, you can capture higher-quality video content with ease.
Editing those videos, however, is an area where most people get stuck. It's not that you cannot find video editors out there. It is, on the other hand, a tad difficult to find a video editor for beginners. I mean, you don't have to master Final Cut Pro or Adobe Premiere to create some videos for YouTube.
This is exactly where Wondershare Filmora9 comes in. It's an intuitive yet professional video editor that has been designed for beginners, YouTubers and upcoming content-creation professionals. Today, we've a brief review of Filmora9 to give you a clear idea.
Wondershare Filmora9 – an Intro
Wondershare Filmora9 calls itself a video editor for all creators. We believe that's true, considering that the video editor packs so many features in the whole suite. Most of these features are normally found in higher-end editing suites like FCP, but Filmora9 has practically broken that convention. Filmora9 is available for both Windows and macOS, and you can download it for free. There is a paid version of the same tool, but that is something optional.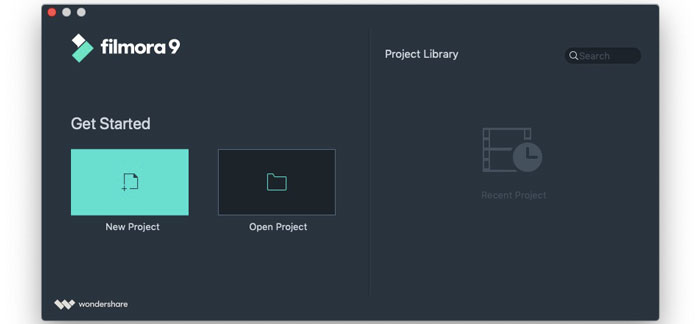 We hope you have a basic idea about Filmora9. Shall we now check out what makes it one of the best tools for editors?
User Interface
Ease of Use is one of the strong points in Filmora9. It has been designed to be the editor for everyone. So, it is quite natural that we could find an easy UI here. But, on an additional note, we just loved how professional the UI can look at times. For instance, when you want to manage multiple tracks with ease, Filmora9 can be quite effective. The storyboard and timeline are well-organized and easy to manage.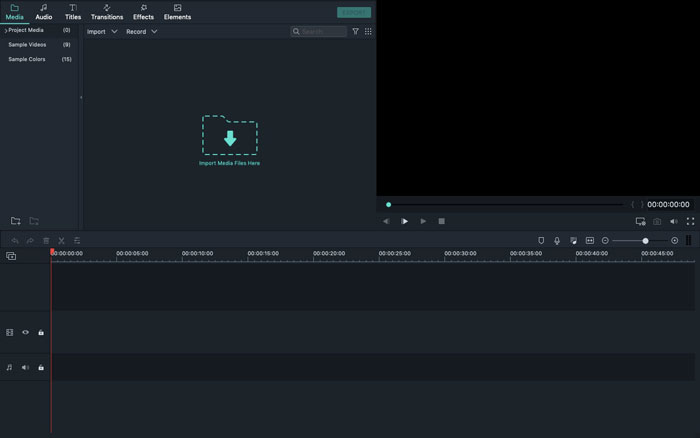 This is where things become awesome: Green Screen is one of the advanced features. Even it has become a super-easy task with the UI Filmora9 has.
Compatibility
Of course, the perfect video editor must have support for popular video formats. Filmora9 goes a bit further to support even some rare video formats. It does not matter if you have the footage from an iPhone or one GoPro — you don't have to worry about codec support errors. Practically, this is a blessing, you know. You won't have to look for a video converter every once in a while.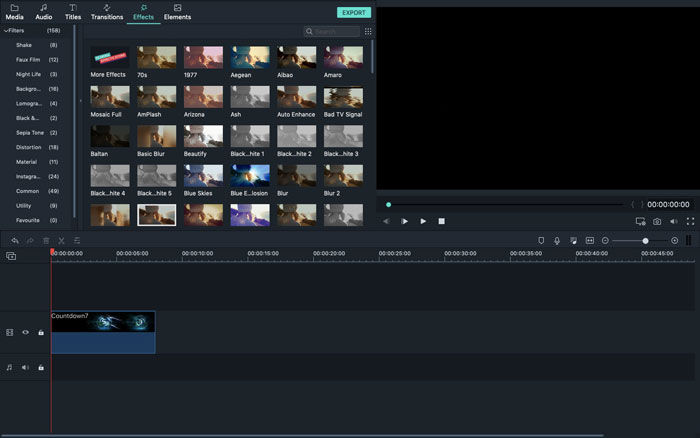 Combined with top-notch performance, the compatibility of Filmora9 is just promising. You end up using a single tool, on single workspace — that's something productive.
Performance
This is one of the areas where Filmora9 is doubted mercilessly. People think that, because Filmora9 has an incredibly lower footprint, it will compromise performance. As it happens, however, the reality is different. Filmora9 is able to handle so much load that you can deal with Full 4K videos. RAW 4K Management is such an awesome feature to be found in a simple package like this, you bet.
Of course, we are not comparing the results to FCP or Premiere. However, considering what you spend and what you get, the Filmora9 deal is surely worthy.
The Editing Experience
As we said in the beginning, there are a number of advanced features in the Filmora9 package. And, before checking Filmora9 out, we thought those features were available in the likes of FCP only. Now that we know otherwise, you should hear some of these awesome additions.
Filmora9 is primarily a video editor, but there is no great video if you compromise in terms of sound. So, the tool offers a bunch of features for audio tuning and management. The top features are audio keyframing as well as the fully-fledged audio equalizer. Also, the Noise Removal feature can come in handy when you are recording a podcast or audio for your YouTube talk.
Color Grading & Correction
No matter how good your camera is, you will need to do some color grading and correction. Fortunately, it's possible to find everything in the Filmora9 package. As far as a YouTuber is concerned, it's the perfect way to deal with things. Even the toughest videos can be smoothly dealt with when you have something like the Filmora9 Editor.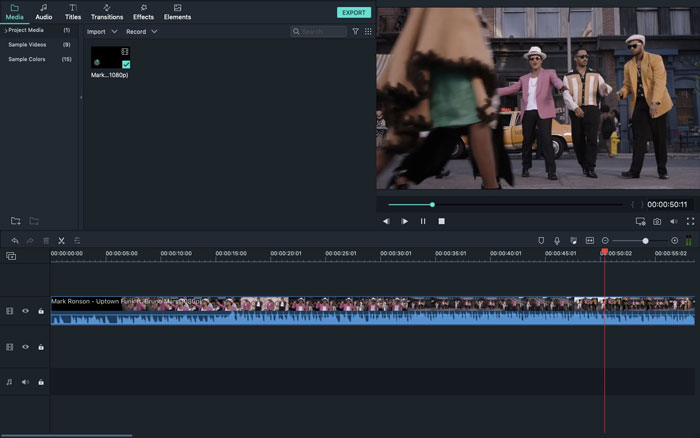 Every once in a while, you have to make your YouTube videos fun, dramatic or something advanced. Luckily, we found an endless set of video effects in Filmora9 package. It's organized so perfectly and Filmora9 offers a collection of regularly-updated video effects. As for someone who wants to keep up with the trend, it's an awesome deal. And, yes, you can apply them in a jiffy.
Green Screen or Chroma Key
Heads up, folks, you thought this was for FCP guys only. As it happens, you can bring the best videos to the YouTube channel via Green Screen effect. Chrome Key in Filmora9 is easy to use but allows plenty options of customization. Of course, you should have the right studio equipment here. Since you can have a top of 100 layers at a time, the Green Screen thing is really impressive.

There is an incredibly higher number of effects in the Filmora9. We're not talking about video effects here. You can count on the variety of filters, transitions and camera optimization techniques when you talk about these things. Once again, you can simply drag them from the library and place wherever you like on that big timeline.
Exporting
There are a few features that make Filmora9 the best editor for YouTubers. Once you are done with editing the content, you can export the video directly to YouTube. Everything happens in a jiffy and you don't have to worry about clashes either. In light of our testing, the rendering and uploading are very smooth.
The Bottom Line
To say everything in the shortest form, Filmora9 is the best video editor for beginners. As it turns out, even if you are an intermediate YouTuber, you will love the features. While we're still wondering how Filmora9 is including so many features in the package, we are nevertheless amazed and impressed by the same. At the end of the day, we'd recommend Filmora9 to every budding YouTube out there.