All businesses, small or big have gained immensely from the project management software. The construction managers can manage, projects, tasks, plans and people. The online solution can help them remain organised in the process of running and planning the project. Accurate, profitable and predictability are significant advantages.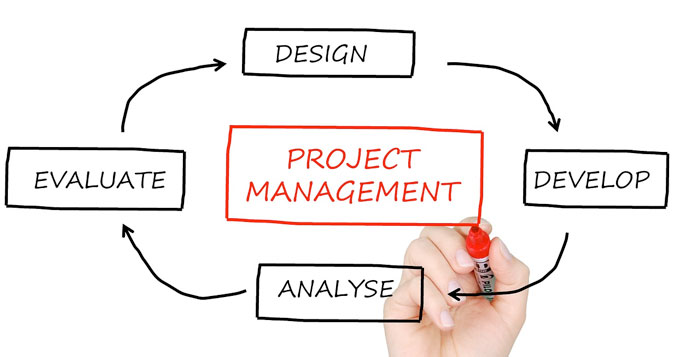 Benefits of project management software are infinite. Traditional methods include a pencil, a sheet of paper and methodology. The technology has evolved now. A project management software program is bought for project planning, resource allocation, time management, change management and resource allocation. A project management software is the most useful tool and assists the companies strive in a competitive arena.
Benefits of project management software for construction managers:
Collaboration
On bigger projects, everyone is assigned an individual task. Project management software simplifies team collaboration to ensure each member is in sync. A member can get immediate  response by communicating with the team without considering other resources. No time is lost in looking for the answers. It reforms timelines, sharing documents, status updates for vital information like the amount of work done and anything left.
Common features supporting collaboration:
Team communication
File Sharing
Team Dashboard
Customer data sharing
Scheduling and Planning
With no fixed system on what should be done by when and who, it is tough to complete a project within schedule. Much time is lost when the employees report without knowing their tasks for the day. It affects productivity massively. A web based construction scheduling software helps a construction manager in outlining a task and makes it more visible. Fixed deadlines and priorities besides scheduling prevent overlapping and misunderstandings and schedules in a construction project.
Common features supporting collaboration:
Task priority
Shared calendar
Time slot
Resource Management
Resource management is yet another benefit of construction management software. Managing resources is essential for proper operation and saving time. When one is aware of the materials to be used, you can work on them without any glitches as a result of missing equipment or tools. This feature highlights the resources that are required and the time of their usage. It can measure the price of its use. It helps in preventing lack or resources or overusing them to minimise the expenses to ensure you pay the price when you use them.
Budget management
Every project brings along a cost, and this is in the budget in addition to the profit and contingencies. The aim of a project manager is to maintain the cost of the project low or at the minimum. It helps in maximising the profit which is drawn by the company of the project. So to manage the expenses effectively, an Excel spreadsheet is not sufficient.
Common features supporting collaboration
Time Tracking
Budget Report
Budget Dashboard
Automated invoicing
Documentation
A plethora of Businesses use Excel spreadsheets
Several businesses use Excel spreadsheets, yet there are others that use pen and paper, for tracking the progress of their team. Nevertheless, it uncovers the risks. 88% of the spreadsheet data carries errors and this is not a good sign for the organizations using it for handling business operations and iexecuting financial analysis. A PM software ensures correct documentation.
Common features supporting collaboration
Storage of Central data
Quick Access
Reporting
Performance Management
Assessing and tracking processes from pre-construction to post-construction stages need software, and it takes note of the person in charge of the tasks, project owners, date of completion, etc. Henceforth, if the performance declines, what went wrong can be tracked easily and where the fault lies can be checked. Real-time tracking of processes is made possible, and this turns easier to find out the hole. Construction management software links the communication gap between the customers, team and the managers. It increases the efficiency of the performance. Integrating software in construction management software monitors mid-project changes and encourages any trouble in the management of processes. Developing teams and customers is more comfortable, and closing deals are more straightforward and so is signing contracts when everything is digitised.
Summing up
Project Management software is crucial for a company to boost resource allocation, be up-to-date with the agile marketplace and reduce waste.