Creating a business video takes a lot of time, resources, talent, and ideas. It is not at all an easy task to create a video to promote your products and services in the industry. It does not matter if you choose to outsource the job or create it with the help of your in-house team. It will be expensive and time-consuming. That is why you have to get it right in the first place.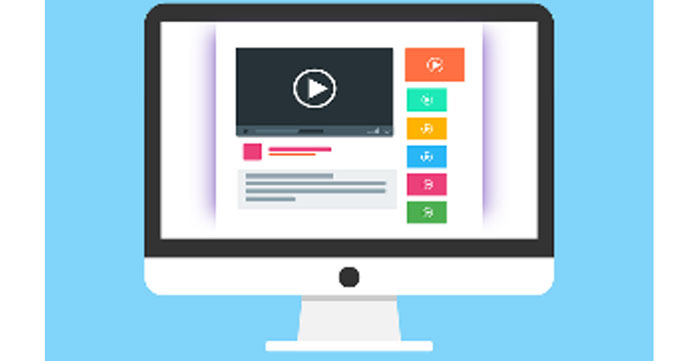 However, there is another challenging task that you have to accomplish. Yes! You got that right. Once you have made the video, it is essential to market the video in the proper manner. There are a lot of marketing tactics that you can follow. You need to identify which one can fuel your growth and help you get a competitive edge over others.
Well, if you are pretty unsure how you are going to market your videos, then you have come to the right place. We will now discuss seven video marketing tips that will help you boost your online business over time.
1. Keep The Video Short
one of the crucial things you need to remember is that 1/5th of all the viewers will close your video in 10 seconds or less. Yes! People won't spend much time if they don't find a helpful video. Therefore you need to keep your videos short and crisp.
You have to make a statement within the first 5-10 seconds of the video and let the audience know what the video is about. The best time frame for a video is between 60 secs to 2 mins.
Optimize your video in such a way that your viewers can feel interested in watching it with or without the audio. Use flashy visuals, high-quality graphics & other elements during the first few seconds to attract the audience.
If you want to expand your reach, create content that your audience enjoys. No matter how complicated your product features are, using the right visual elements and storyline in engaging short video content can boost your online reach and conversion rates. Hire creative freelancers who offer high-quality explainer video services, this will save you time and resources in the production and editing process.
2. Optimize Your Video For SEO
SEO or Search Engine Optimization is one of the best ways to increase your marketing engagement. You might be wondering that SEO is useful only for promoting blogs or text content. No! That's not true. SEO can help you to improve your chances of getting better engagement on marketing videos as well. Try to host the marketing video content on your domain.
Try to embed every video to increase the overall possibility to receive the inbound marketing links. Make your videos more attractive by adding short descriptions and quirky titles that will help people find your videos easily. Also, don't forget to add the keywords to the videos using hashtags
3. Focus on Video Quality
It will be a big mistake if you think that video quality does not matter so much until your content is good. Even though this is true to some extent, video quality undoubtedly plays a big role. Especially in today's time, nobody wants to watch a marketing video that cannot offer a good viewing quality to the viewers. Your videos should be available in 1080p or 4K resolution.
It has been found that 62% of all viewers will have a negative perception about any brand that puts our poor quality videos. Hence, you need to focus majorly on video quality.
4. Optimize For All Screens
Did you know that 51% of all views on videos come from mobile devices? So you need to make sure that your marketing videos can support all screens. You have to optimize your videos for all types of screens that are available in the market.
Use big and bold fonts for better readability. It helps the viewers to watch it on a smaller screen like smartphones. Make sure that your videos can support higher resolution for those who are watching them on bigger screens also.
5. Have a Story To Tell
your videos won't get too many views if they cannot tell a story. The audience will watch a full marketing video only when they find it interesting and useful, right? Putting a story in it helps you to create such an excellent video. The foundation of any solid marketing video is nothing but a great storyline.
The people will always respond more if they come across a story they can relate to. Your video will be 70% more effective if you have an interesting and brilliant storyline.
6. Infuse Videos in Email Marketing

videos and emails can go hand-in-hand if you can use them in the right manner. When you add the term "video" to your email subject, it can drive open rates by at least 19% and click-through rates by 64%. Also, adding a thumbnail of the video will help your email to boost the overall engagement rate by 300% than a plain image. It is easy and free to infuse your videos with ongoing emails you created for marketing.
7. Spend Money on Promotion
Last but not least, paid social media promotions can do wonders. Paid promotions are getting more popular these days because they can reach a wider audience and help your videos get the recognition they were looking for.
In 2021, 24% of marketers have already used paid promotions to promote their brand. A well-made promotional post can reach four times the audience who are currently following you.
These are some of the best tips that will help you boost your online business through video marketing strategies. Don't miss out on any of the points that we have discussed here.
Final Words
Video marketing has had a significant impact on the online industry. With 60% of all businesses using videos as a marketing tool, brands are majorly shifting their focus towards it. Videos are compelling, and we know that because 74% of marketers stated that their video marketing campaigns helped them get a much better ROI over the course of time.
So, what are you waiting for? Without further ado, start taking the help of videos to promote your products and services to the right people now.