In the 1990s, the internet was changing everything. Then, a new kind of website arrived that changed the internet. Search engines, and the earliest sites like AltaVista and Google, set out to make the internet easier for people to use. The idea was simple: Users would submit questions and queries and search engines would serve up answers in the form of lists of links to relevant websites.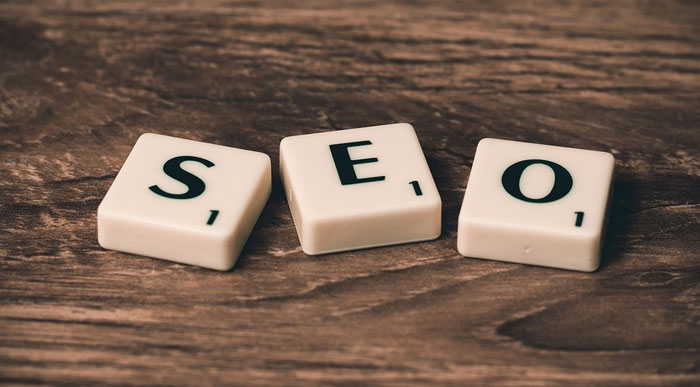 In practice, this wasn't easy to do and took many computer programs called "spiders," or "web crawlers," to document the web and a complex algorithm to sort out answers.
At Google the job was done right and it transformed the internet. They have since become the internet's traffic cop, directing hordes of users to some sites and, by default, away from others. The top search results on Google get much more traffic than their peers, and that has made it crucial for sites to try to please Google's algorithm.
Collectively, those efforts are called "search engine optimization," or "SEO," for short. SEO isn't always fully or correctly understood, however.
Fiction: SEO is against search engine rules
Google has created a powerful website that directs traffic and has incentivized other websites to adopt new strategies. In a perfect world, Google would probably prefer that SEO efforts remain minimal. That would be simpler for them since changes in strategies can sometimes force them to update their algorithm. Nobody asked Google to become the internet's ruler, though, and there's nothing immoral about trying to make the best of that situation.
Google recognizes this and has no issue with many SEO tactics and it would be hard to ban many of them, anyway. Google does consider some SEO strategies to be "deceptive" or even "black hat" (a term usually reserved for the shadier side of computer programming and hacking).
Whether these rules are reasonable or not, good SEO companies are careful about staying on Google's good side so that their clients aren't hurt. And, again, the vast majority of modern SEO tactics are completely permitted by Google. In fact, Google encourages some tactics that make their tasks easier. For instance, Google wants a site map and wants its bots told which pages not to crawl.
Fact: Local businesses need to care about SEO
The internet is global in nature, but search engines have made things very local. Google's powerful local search options give even the smallest and most local businesses a huge incentive to invest in a great web presence and SEO. Because Google delivers local results to so many people (including would-be customers using their smartphones to find convenient local businesses), you can't afford to skip SEO in the way that you might have been able to back in the 1990s or early 2000s.
Fiction: SEO is obsolete
Google's goal is to find the best possible algorithm, and the smarter its algorithms get, the more complex SEO becomes. It's still important to use different permutations of the same keyword phrase. For instance, an auto repair shop should include both "auto repair" and "car repair" as keywords. It may not be as important as it used to be, though, because Google has become smart enough to know those phrases mean the same thing and to take that into account in searches. That's an SEO tactic rendered less useful, but is it a sign that SEO is dead?
In a word, no. SEO is getting more complicated, but there's no such thing as an omniscient algorithm. That way there will always be ways to get an edge. Besides, we just talked about how Google actually wants sites to use certain SEO techniques that work in harmony with its web crawlers.
Fact: You should outsource SEO
As we just saw, SEO gets more complicated every day. That's part of why SEO is not something you should attempt to handle yourself, explain the SEO experts at LinkGraph. Instead, outsource the work to professionals who deal with SEO and related digital marketing topics every single day. Do that, and you'll get up-to-date SEO that makes a big difference in your local business' bottom line.