In recent years our lives have taken a digital turn, and today, it is impossible for us to imagine any aspect of life that is devoid of technology. From healthcare to entertainment, the dependency on technology is increasing by the minute.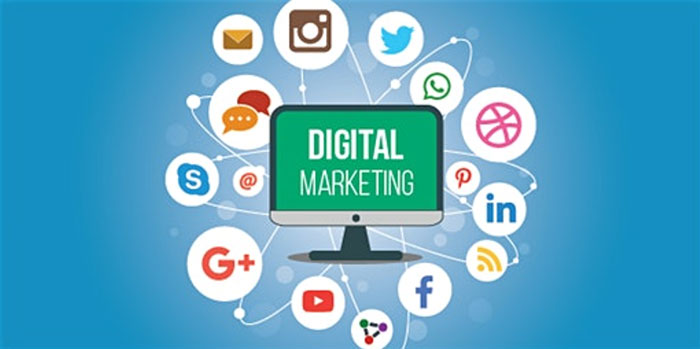 The world of marketing is no exception to this, and today, most companies are relying on their digital; marketing campaigns to steer the company to success. In this regard, this article presents the top 7 tips that will help your brand meet the footsteps of larger firms and carve its success story.
Identify the Channel That is the Aptest For Your Brand
The scope of digital marketing is huge and includes things like email campaigns, video campaigns, online contests, lie sessions, polls, etc. Such activities happen over multiple platforms like Instagram, WeChat, Facebook, YouTube, LinkedIn, and others. With so many options, it may seem like a challenge to identify what works best for your firm.
The trick here lies in identifying your target group and tracking their social media activities. This will help you understand which platform they are drawn to and what type of content appeals to them. With this knowledge, brainstorm with your team to arrive at a unique concept that you think might appeal to your target audience.
Understand that what appeals for others might not work for you, and the more unique your content, the better are the chances of the audience liking it. Only when you have settled on the type of content and the platform of your choice, should you use an ad maker to create promotional content.
Do not Keyword-Stuff your Content
These days proper utilization of longtail keywords and synonyms are necessary to maintain the versatility of your content. Invest your efforts in researching appropriate keywords that you can use in your blogs or pictorial captions to gain online visibility.
Brainstorming with your colleagues, looking up different keyword research tools, or using Google's PeopleAlsoAsk feature are some approaches that you can take to finding the perfect keywords for your website or social media posts. Under no situation should you consider keyword-stuffing your content.
Focus on Multimedia Content
While your website can have a certain amount of textual matter, realize that the times have changed, and the average internet user today has access to a much larget internet bandwidth. This allows them to view multimedia content and over the years, people have started preferring images, memes, animations, and GIFs.
Video content remains one of the most widely consumed forms of promotional content, and the top search engines rank websites with videos over others in their search results. As a brand looking to leverage the power of digital marketing, you may want to consider using a promo video maker to create a short 2 to 4-minute video to introduce your brand (or a product or service of your brand) to your target audience. An explainer video, that talks about some industry-relevant topics, is also something that you may want to consider investing in.
Advertise in Social Media
In the world of digital marketing, you will hear the success stories of a lot of brands who were able to succeed in their marketing campaigns solely through organic traffic. While it is advisable to direct your efforts towards boosting organic traffic, it will be far fetched to hope that organic traffic in itself can take you to great heights.
If you want to drive engagement at a faster rate, advertise on your special posts. With Google and Facebook Ads, the cost of advertising comes down significantly as compared to conventional methods. Moreover, with this form of advertising, it becomes much easier for you to set the campaign parameters and gauge your progress.
Personalize your Messages
When you reply to any comment or send out an email to your customers, do not treat them as faceless individuals. Personalize your message with the receiver's name and (if possible) a message that suits their taste and style. Do not make the mistake of sending out generic newsletters to tell your subscribers about the latest offer on your brand.
Focus on Analysing Data
In today's world, data analytics is an efficient way of researching your target audience and finding out what they may or may not like. Once you have these details handy, you can focus on subjects and means that you will deliver the expected results without having to waste your energy on low performing topics.
Based on your marketing budget, identify a data analytics tool that suits you. Spend some time in looking it up online to learn the finer nuances of your tool and understand how you can use the tool to scale up your digital marketing strategies.
Have Your Followers Involved
If you can successfully involve your followers in your digital content, you will lay the foundations of a relationship of trust. There are many approaches that you can take in this regard.
The first and foremost step would be to listen to comments and tags on social media and reply to them promptly. If something negative is mentioned in the comments, do not take a defensive approach. Rather, evaluate and see if that is true and if there is any scope of improvement. In either case, be polite in your replies as every statement that you make on social media will be watched by hundreds of potential customers.
Another approach that you can take is to organize polls and quizzes, asking your followers for suggestions on the type of content that they want to see from you. By giving them what they want, you will have them glued to your page. Also, if a fan tags you in a post, try to share that as a post or a story. Such digital acknowledgments will make them stay loyal to your brand and choose you for future purchases.
As the scope of digital marketing is huge, so is the learning curve. With these tips, you will be ready to begin your digital marketing journey and drive the business growth of your company.