Securing company files is a must for any business. These documents contain information that not only helps the company thrive but also includes your employees' personal files, salaries and home addresses. That's why storing these documents in a specific location, protected from any external threats, is good for your business.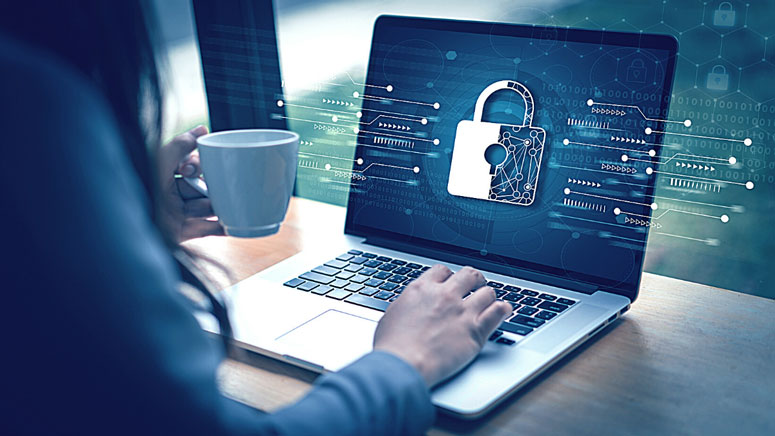 Of the many cloud storage solutions available on the market, few can provide complete file security. Virtual data rooms are built around the idea of a secure document environment that can be shared with the outside world if needed. But what features should the best data rooms have?
Main Features of Virtual Data Rooms
Security Certification
VDR providers should have all the necessary certificates and security algorithms to make it as secure as a fortress. Take a look at the best VDRs available on the market and compare what security certificates they have and what they really do with the secure space.
Permissions Settings
A secure VDR is not just for storage, but also for collaboration. That's why it's important to keep track of who has access to what files. With permission settings, you can allow certain people access to selected documents. That way, only files directly related to them will be accessible to them. You don't risk information leaks and privacy breaches, and you can be sure that only the people who need to see the documents will be able to view them.
Secure File Sharing
As mentioned earlier, online dataroom software is not only a place to safely store documents, but also to share them with others. The way they are shared should also be secure, and the virtual data room should be able to give you that security – by using encryption algorithms and giving access to people with proper authorization. And there shouldn't be any privacy issues during file transfer or file access.
Two-Factor Authentication
When it comes to personal account security for banking, one of the things you can be sure of on your side is two-factor authentication. Many hackers are trying to gain access to your data, and a plain old password isn't enough.
The combination of what you have (authenticator) and what you know (password) is almost unmatched. A virtual data room must have this functionality to be a truly secure environment for storing your business files.
Support
If there are any problems while using virtual data rooms, a good support team can provide the extra security you need. Any bugs in the software or simply mismanagement of available tools can be corrected through the hotline of a competent provider.
When looking for a data room services solution, you should also be aware of the help you might get from the team – do they have a hotline or chat feature built into their virtual data room? Is there always a live representative ready to help you?
Security in Virtual Data Rooms
Security is critical in all situations. In the business and financial world, it is one of the most important features any tool can have. That's why an electronic data room where all of a company's most important files should be stored, should be a secure environment. By looking through all the listed features and searching for them in the virtual data room market, you are sure to find a solution that meets all your data room service needs.
How to Choose the Best Virtual Data Room Provider for Banking and Financial Institutions
You should choose a provider based on the following criteria:
Experience – determined by having completed projects so that your virtual data room won't be your first, and it won't cause problems.
Cost – in order to get an objective data room, you need to compare price offers from several companies, not forgetting other factors.
Technical support – preferably around the clock, which is easy to contact and solve problems.
A virtual data room "for your case" – not a standard product, but development with flexibly changing functionality.
The simple and clear interface that does not require special knowledge and skills, so that each user can work freely.
Possibility to work with documentation in different electronic formats.
Security of hosted data – in general, the level of protection of providers is about the same, but it is not superfluous to clarify.
These are important points to consider when choosing a virtual data room provider. Find more about data room banking and finance at https://dataroom-rating.us/banking-and-finance/.
Data Room for Banking and for Financial Institutions
Security is a top priority for reputable VDR providers, which is why their services are used by professionals around the world. There are a lot of experienced and trusted VDR providers. Their expertise and exceptional results have been verified by investment bankers, lawyers and business executives around the world. As the most results-oriented and flexible company on the market, every provider listens to its clients and offers them the safest, most convenient and fastest online data room software solution to achieve their strategic goals in any transaction.
For example, iDeals solutions are one of the most common and functional, so let's take a look at their benefits:
Each virtual data room is "managed" by a supervisor who provides explanations and monitors the transaction.
When necessary, iDeals Solutions provides the ability to easily make changes to the project in real-time.
A high degree of document security is developed.
A simple interface is offered.
No plug-ins are required to work with iDeals VDR.
Supports more than 25 file formats, which eliminates the need to prepare special documents.
Supports multiple languages for users from different countries.
Creating a secure online data room takes about 15 minutes.
Cost varies within a reasonable range.
Virtual data room allows you to create a secure repository with the ability to restrict access rights and put non-erasable watermarks on sensitive documents. The most important advantage you get with datarooms is complete control.
Every interaction with internal and external contractors will generate personalized marked copies of the documents. If there is a leak, the built-in forensic module inside the VDR will make it possible to identify the source even by a photo or a screenshot of a fragment thanks to the invisible marking.
The developers recommend using VDR for banking and financial institutions: mergers-acquisitions, audits, working with personal information of public persons, as well as intellectual property protection.