We are used to seeing 2D animation in different areas of business. It is often much more accessible than its 3D counterpart. It can be used by anyone to advertise or showcase their services. It is difficult to imagine a more flexible and convenient tool that can be adapted to any purpose.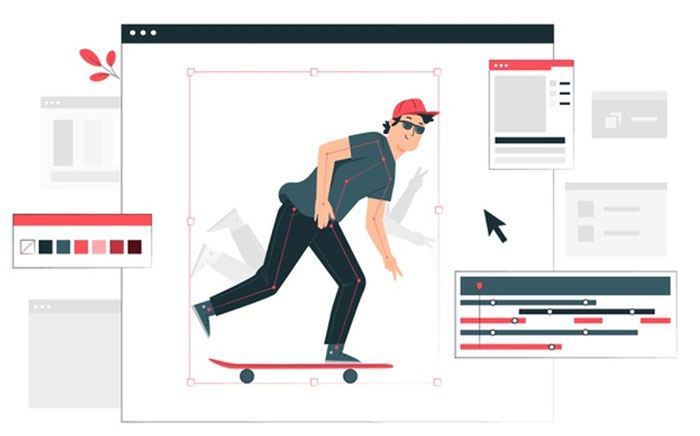 Interestingly, the emergence of a large number of 2D animation tools has provoked the emergence of a horde of would-be craftsmen who are ready to provide their services. They are ready to get the job done at a low cost. But will they be good for business? Unlikely. Where can you find a good 2D animation company that can really make a quality product for you? Read on.
2D Animation: A Tool That Works in Skillful Hands
Any business wants to stand out. It can be quite difficult to do this, especially if, in fact, your product does not differ much from its counterparts. But there is a way out, and its name is animated videos. They can present your product or service so that people will immediately remember you when they need to get a solution to a specific problem.
It is theoretically possible to make a video independently. But what's the point? Without understanding the specifics of 2D animation, you are unlikely to be able to create a high-quality product and even more skillfully weave your message into it. In this case, there is only one way out. This is to find a person or a team who understands 2D animation.
If you are considering hiring a freelancer, then remember that despite its relative simplicity, 2D animation requires a lot of attention and high skill. One person cannot cope with such a task in an acceptable time frame. Besides, working with a freelancer, you cannot get a guarantee of the quality of the work performed. You will have to evaluate the result obtained by the completion of the work. At the same time, most freelancers take full prepayment for their services.
An outsourcing company providing 2D animation services is the optimal option for any business. There are several compelling reasons for this:
Focus on animation. Just as your company specializes in a specific product, an animation studio also specializes in animation. Therefore, it definitely knows more and owns the tools better than any single animator.
Access to professionals. Animation studios bring together the best specialists. They continually improve their skills and learn the most modern techniques. By contacting them, you get access to the entire pool of experts who will be selected in accordance with your task.
Customized approach. We have already mentioned that the team is matched to your request. Moreover, the animation studio can advise you on which animation suits you best.
Quality assurance. Unlike a freelancer, an animation studio is ready to vouch for the quality of its services. The base of work of such studios is their reputation, which is transmitted through word of mouth. It is important for them to provide high quality in order to receive positive feedback and provide themselves with new orders.
The advantages can be listed further, but these will be enough to understand the priority of cooperation with an animation studio for any business.
Wrapping Up
An experienced 2D animation production company can give the green light to the development of any business with the help of unique customized videos. Finding a contractor can be tricky. You need to analyze a lot of data, explore options, look at a portfolio, etc. A big plus is the relatively low cost of 2D animation in comparison with 3D. That is, even with a limited budget, you will have a lot of room for experimentation and the ability to make several different videos at once.