A CRM for a real estate agency should allow you to organize business processes in a real estate company, work with a database of clients and real estate objects and have a free period, consider a list of the best and proven CRMs for a real estate agent and a real estate company, rules on how to choose a convenient and good program, find out prices and read the reviews in the comments.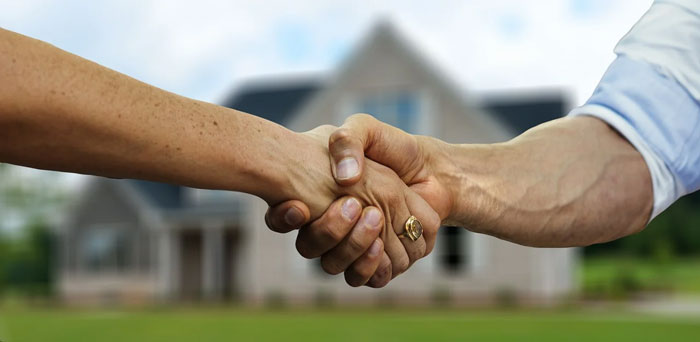 With the help of CPM for a realtor, you can solve several problems at the same time and greatly facilitate the work. Such programs are tools that provide ample opportunities for convenient storage and systematization of data, automation of routine tasks.
Which CPM to choose for a real estate agency?
Before choosing, you need to know some of the rules and features that distinguish good workflow systems in a real estate company, which will allow you to manage not only the base of objects, but also employees and business processes in the company.
Selection features
CRM real estate systems are divided into two types:
Universal, which have an additional module for organizing the work of real estate activities. And there are several working options here – AmoCRM and Bitrix 24. The disadvantages of universal systems are in their universality, ie. keep records of apartments, owners, calls to apartments, posting ads – all this will be difficult or will require serious technical improvements to the system. The advantages are that there are quite a lot of developers who can implement this and the quality with the implementation time depends only on the budget and the competence of specialists.
Specialized CRM for real estate, they are well-tuned for working with objects, automated unloading of ads, etc., but less flexible for setting up workflows, employee management, etc.
Bases of objects. These are systems that are not pure CPM, but are created to organize work with object databases. frequencies are integrated with portals for posting ads and offer the creation of a separate agency website for the showcase.
Selection rules:
Do not trust advertising, analyze each program personally;
A free trial period is provided to study any program. During it, you should actively contact the technical support service to find out if all the necessary functions are available;
Give preference to cloud solutions – they are easier to configure, and they allow you to work from any device;
Consider programs specifically for brokers, as standard general-purpose programs have only basic functionality for the sales department.
Here are the best crm for real estate.
YUcrm
Convenient and multifunctional program with the ability to record phone calls and quickly upload information to message boards. A well-thought-out structure of the real estate base. With the help of YUcrm, you can monitor the effectiveness of advertising, as well as create presentations of PDF objects in automatic mode.
Intrum
Includes:
The system for managing the client base and business processes in the company
Notification system by sms, email
Connect any telephony provider to the system
Customizable sales funnels and stage breakdown of deals
Integration of CRM and site
Reporting on custom business performance metrics
Integration with accounts of any mail system
Auto-generation of documents and workflow
HomeCRM
Perfect for automating the work of a real estate agency, it allows you to clearly control the work of employees. With the help of this program, you can create a convenient base of clients and transactions. There is a trial period, but there is no free version.