The year 2021 has basically been a continuation of 2020, with COVID-19 continuing to affect the airfreight market and Logistics Industry. While uncertainty still hangs over many businesses, others are adopting new practices to shore up their shipping strategies in a post-COVID marketplace.
In the last couple of years, technological advancements influenced various industries, and the logistics industry is no exception. In fact, this sector has probably benefited the most by implementing new logistics trends. As COVID-19 continues to reshape the supply chain, it is imperative to look ahead to the emerging trends and innovations in the Logistics industry.  Be aware of the top 6 Logistics Industry Trends and innovations to prepare a successful logistics and supply chain market strategy for 2022.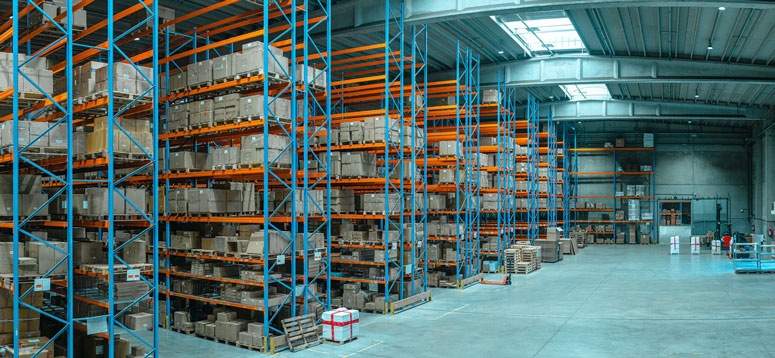 And did you know? As per the recent logistics statistics, the logistics market is expected to grow at a CAGR of 4.6% during 2021-2026. As a result, the logistics companies need to move forward with innovative strategies to respond to these rapidly changing logistics trends in 2022.
So, this article will discuss some of the top emerging trends and innovations in the logistics industry that need to be prepared in 2022. Let's dig in.
What are the Top Logistics Industry Trends For 2022?
As the logistics industry keeps growing with time and trend, here are some of the top trends and innovations in the logistics industry that may influence in 2022 and beyond. Take some time to go through these trends and draw insight from them:
Trend #1: Cloud Computing
Adoption of Cloud-based systems or Cloud Computing is one of the biggest trends in the logistics industry. As the cloud platforms force a software-as-a-service (SaaS) model, it opens up unlimited opportunities for logistics companies. It allows reaching higher profitability and exceeding the common returns of on-premise systems' capabilities.
Despite the concerns about security and privacy, the supply chain management companies adopt cloud based supply chain management solutions amid the current COVID-19 pandemic, which has led to a lot of supply chains being disrupted or broken for an uncertain time. The main reason is the transparency and traceability of cloud based logistics. The cloud will be a basic requirement for delivering customer-centric logistics services in years to come. It will help cut IT costs for maintaining infrastructure and setting up solutions and allow service providers to target small businesses who prefer to pay for technology on a subscription basis.
With the flexibility of pay-per-use software maintained and deployed within a reliable cloud infrastructure, logistics and supply chain service providers can stay in front of the rapid changes the industry is undergoing.
The logistics and supply chain companies are on track to adopt cloud computing in supply chain management, with 50% of logistics service providers already tapping into cloud based logistics and 20% ready to migrate their on-premises solutions to the cloud.
Trend #2: Blockchain Technology Integration
Blockchain applications offer high potential for fulfilling logistics functions. Blockchain technology shapes the distribution and transportation mobility in 2022 and beyond. It can solve key challenges by creating an encrypted digital record that tracks goods at every stage in the supply chain.
It makes any irregularities that could disrupt a shipment, clearly visible and enable companies to solve problems quickly. Blockchain can automate logistics processes while also making it easier to verify goods-reducing paperwork and supporting end-to-end traceability. The Blockchain technology also enables organisations to share data securely and achieve common goals more efficiently.
Trend #3: Internet Of Things (IOT)
The logistics industry has integrated AI solutions into its operations, including intelligent transportation and route planning–but this is yet to progress.
According to a global AI Survey, adoption of AI proves its worth. Using Artificial Intelligence in logistics can increase companies' profits by over 40% annually. Some of the large companies increase investment in AI technologies in order to save money and time in the future.
AI has already affected the logistics sector in the last decade. Using AI helps improve the functionality of the operation, detects potential problems, and proposes decisions.
AI algorithms with ML support organizations to become proactive in dealing with demand fluctuations. For example, AI-based forecasting solutions let managers plan supply chain processes and reduce operating costs.
Trend #4: Self-Driving Trucks
The self-driving technology is still under improvement. It has to overcome certain obstacles, such as improving driverless software to make it able to efficiently operate on urban roads with heavy traffic. However, it's one of the future transportation trends. From a long-term perspective, transportation businesses should prepare for upcoming technology changes within the industry and start equipping their trucks with self-navigating management systems that can learn from proper drivers.
Because of artificial intelligence (AI), an AI-enabled vehicle can correctly evaluate road conditions and learn from how truck drivers behave under unusual conditions on the road. Besides, the 5G technology will catalyze the adoption of self-driving fleets. In the long-term, these vehicles might become better drivers than human operators.
Tesla's electric semi trucks have autopilot features which can facilitate the driving process.In fact, many companies like Walmart, Pepsi, Asko, and Loblaw are waiting for their order of Tesla Semi trucks for their commercial needs.
Trend #5: Anti-Theft GPS
The anti-theft GPS technology in the transportation and logistics business today extends further than just a tool to help drivers to navigate from locations. With the advancement in mobile technology and mobile apps for logistics mobility solutions, logistic companies are getting focused on the increased visibility.
Thus, tracking technologies adoption and change for increased traceability are among the major driving trends in the supply chain and logistics industry in 2021 and 2021. Anti-Theft GPS, for instance, is a means to receive near real-time locations for entire fleets and separate items in transit. The extra security protocols will also help avoid losses across the board. GPS tracking technology with anti-theft features can work wonders for your business, and the benefits are immeasurable.
Trend 6# Last-Mile Delivery
Companies continuously go the extra mile in order to provide users with a seamless shipping experience. In 2022, more and more organisations will leverage advanced technology tools to provide customers with real-time updates and even non-delivery reasons for their orders.
According to a report from The World Economic Forum, by 2030, 60% of the Earth's population will live in cities. And this number will increase to 70% by 2050. This expansion of urbanization means that a significant logistics industry trend will be the last mile delivery initiative. With last-mile delivery, the companies go the extra mile in order to provide users with a seamless shipping experience.
Last-mile delivery is the most important part of logistics, as it is directly related to customer satisfaction. However, last-mile delivery faces various problems, including delays due to traffic congestion, customer nuances, government regulation, and delivery density. As it comprises a major portion of the total cost to move goods, it is considered as the last step of the supply chain to be considered.
Summing Up
Today, the logistics industry looks completely different from it did several years ago. The logistics trends mentioned above will continue to affect the logistics sector in 2022 and well into the future.
However, new trends and innovations shaping the logistics industry need to be integrated with existing solutions. Businesses can now create a next-generation stack that leverages these technology investments.
So, if you want to integrate these trends into your logistics business, you must be a knowledgeable person. Supply chain management courses can help in advancing your career to the next level. And this will lead you to gain a competitive advantage in the market.