We can't always send messages in the usual exposed manner. As privacy has become a myth today, you sometimes have to transfer sensitive information by using a cover object. We will help you find the best steganography tools so that steganography is not going to be a painful process.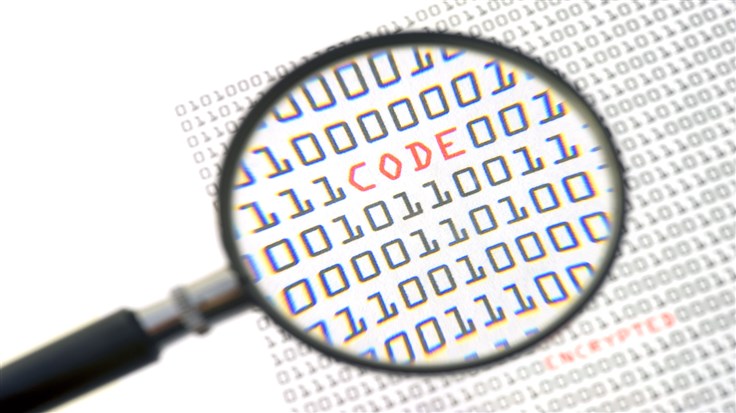 Do not confuse steganography with cryptography. In cryptography, we encode a message and send the resulting text. On the other hand, in steganography, we don't alter the information, but instead, we just cover the data with a media (probably an image).
Best Steganography Tools for Secure Transfer of Your Data
A simple Google search will uncover tons of such tools. And, we have gone through many of them to narrow the list down to just twelve. You will find both online (instant) tools and offline ones here.
Caution:- Suppose you send a hidden message and a person receives it. He/she needs the same tool (which you hid the message with) at the other end to uncover the data.
Also Read:-
QuickStego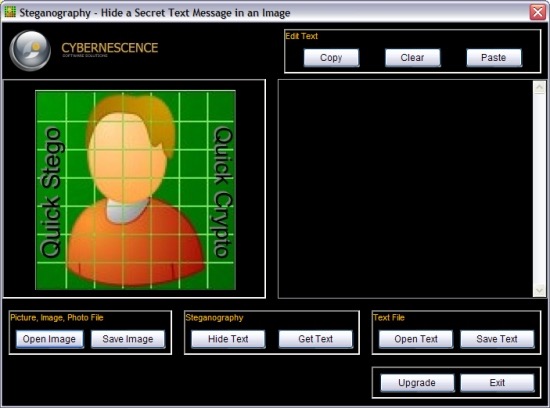 QuickStego is available for Windows only. If you are using any other platforms, you can skip this one. The tool is so tiny that you need only 2 MB of disk space for the installation. You can open almost all image formats on this software. Nonetheless, the output comes only in bitmap (.bmp).
Like the basic principle of steganography, QuickStego just hides the image and doesn't encrypt the same. In the backend, it makes delicate alterations to each pixel. Viewed with ordinary eyes, the source and the result images will look the same. So yeah, the receiver should have this tool on their system to retrieve the hidden data.
Many Tools Online
Most of us prefer online tools because they don't take up disk space. Moreover, we won't need to go through an installation procedure too. That's why we have placed this in the second spot. As obvious as it seems, you need a working internet connection.
The procedure is quite simple. Visit the website first. Then, enter the message you want to hide. The best thing about Many Tools is you can even hide an image inside another image. However, the character count is limited to 250000 and the image size, to 250 KB.
Visit Many Tools Online Steganography
SNOW
Steganography has been around for quite some time. In earlier times, a man had to send messages without others knowing. In the digital era, it took shape of the equipment we have now. SNOW is an old piece of software.
Developed in 1998, it came under Apache 2.0 licence in 2013. You can hide messages inside a paragraph of ASCII characters. To explain more, it utilises the white space at the end of each line to suppress your message. Apart from the software itself, you can download the source code from the official website.
Hide'N'Send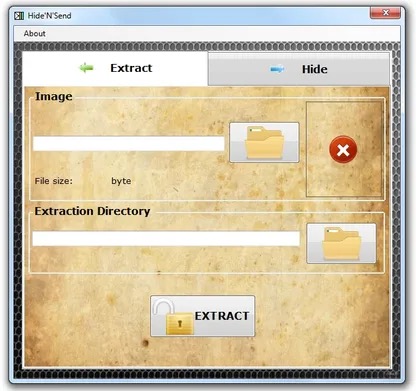 You may wrinkle your forehead by seeing this program's date of development. Even if no updates rolled out since 2012, it's one of the best steganography applications for Windows. The process is more or less the same as that of other similar tools.
You can't directly hide text using Hide'N'Send. Nonetheless, you can conceal any type of file inside an image. If you want to hide a paragraph, you can always save it as a .txt file. Want to save an MP3 file? Well, Hide'N'Send is your way.
Steganography Online
Do not confuse steganography with stenography. The latter is the process of jotting down data in shorthand, on the other hand, steganography is our real deal. This online tool has two tabs; encode and decode.
Using the encode tab, you just have to select a carrier file, enter the message to be hidden, and hit the Encode button. That's all you have to do. Then, you get a file. Send the same to the person on the other end. He/she can visit this website to see the concealed message using the Decode tab.
SSuite Picsel Security
Do you not want to install a program? What about online tools? No! Then, you have another choice, that's to go with portable applications. SSuite Picsel Security is one of the best steganography tools with a portable version. Although it can only hide text inside an image, the unlocking process is different.
You need the original image as a key to uncovering the message. Once you incorporate the text inside an image and send the same, the person on the receiving end has to load the source image first to see the hidden message from the cover object.
Download SSuite Picsel Security
NoClue
All the programs mentioned here are meant for computers. We know you want the best steganography tool for Android. And, we set out to find the perfect contender. Nonetheless, the results were not up to the mark. The optimal one we could find is NoClue.
The way of hiding is the same as that of the other tools mentioned here. Once you install the app, open it up to load an image. Then, type the text to hide. To add a layer of  extra protection, you can provide a password.
Our Secret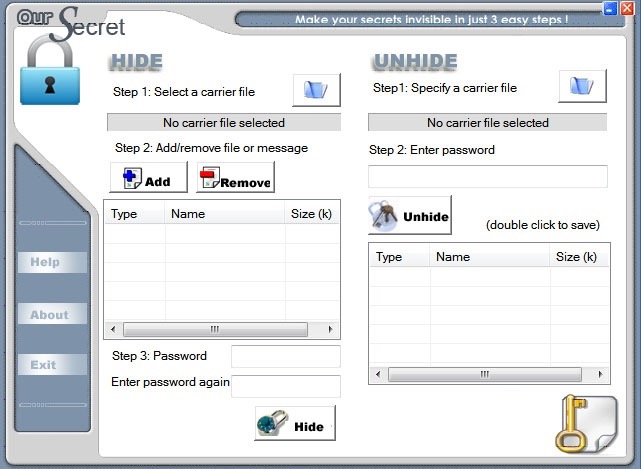 You just saw how Hide'N'Send differs from others. Still, that piece of software allows you to use only images as cover objects. Things go south when you want to hide something inside an audio file. Well, not anymore! Introducing, Our Secret, which can deal with any type of file as the cover object.
The user interface is so simple that you can finish the whole process in just three clicks. Akin to all the other steganography tools, you need Our Secret to unhide files. Once you finish the process, the carrier files (or cover objects) will function as they should.
File Juicer
Are you a macOS user? We know we haven't offered you a Mac-only application and you may be wondering why! Here comes File Juicer, which is not a steganography tool, but a file extractor. We will use a small trick to hide files using this program. 
Once you install File Juicer and open it up, drop the cover file into the window by pressing the Alt key. Then, you need to drag and drop the file to be concealed. Don't forget to hit the Alt key while doing this as well. You will get a JPG file as the output.
rSteg
Are you looking for a tiny portable steganographic app? rSteg only weighs 84 KB in size. Can you believe that? A working piece of software in under 100 KB! Astonishment aside, it has got a decent user interface to quench your needs.
The app is exclusive to Windows and it can only work with images. It has two options; encryption and decryption. For encryption, you need to make a manual entry of the secret message and select the image file (in which the text will be suppressed). The output image format is PNG.
Steghide
Steghide is another program that hasn't been updated for a long time. Available for both Windows and Linux, it can store hidden data in audio files (apart from images).
Do you love doing tasks via command prompt or terminal? Steghide offers this feature despite having a decent graphical user interface. If you want, you can do all the encryption and decryption within the program. Or, you are always free to go with the command line tool.
Invisible Secrets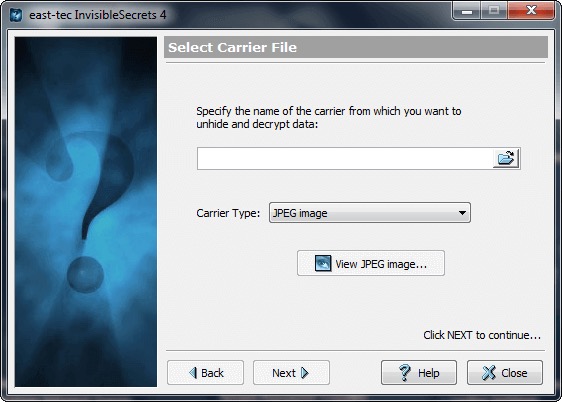 When you are not on a shoelace budget, you may think that good things cost money. Well, Invisible Secrets is a program for you, which functions both as a cryptographic and a steganographic tool. Meaning, you can encrypt a message. At the same time, you get the ability to hide files.
The process involves a few steps. First, you need to select the carrier file. It can be an image or a WAV file. Then, you must browse the file you want to hide. That's it! Then, you are a single click away from getting the output file.
Frequently Asked Questions
Why do we use stenography? 
Steganography, in the digital age, is a practice of hiding data inside a file. The most common practice is concealing text in images. There are tons of tools available on the web that does this.
Which steganography tools for JPEG?
All the tools we have shared here support JPEG. For example, there is File Juicer, Invisible Secrets, Our Secret, QuickStego, and a lot more. When it comes to online solutions, we have Steganography Online and Many Tools. 
Which algorithm is best for steganography?
One that most of the tools use is Least Significant Bit (LSB) algorithm. Some tools opt for RSA. However, the safest one is F5 algorithm.
Do hackers use steganography?
Of course, hackers have a lot to hide. So, they use steganography. Moreover, they use this a lot to transfer data.
Also Read:-
Conclusion
You have got twelve of the best steganography tools to hide data. While selecting the tools, we have taken platforms, online/ offline working, and features into consideration. Know any other top-notch steganographic program? Feel free to leave a comment below.