The entertainment space continues to become more and more competitive as new technology is introduced to sway trends. Revolutionary devices like mobiles and more convenient viewing methods like streaming all introduced significant changes to how we enjoy entertainment. While drastic changes are said to be coming from the rollout of 5G internet, we can already see revolutionary tech evolving to tremendous new heights in the present state of internet power.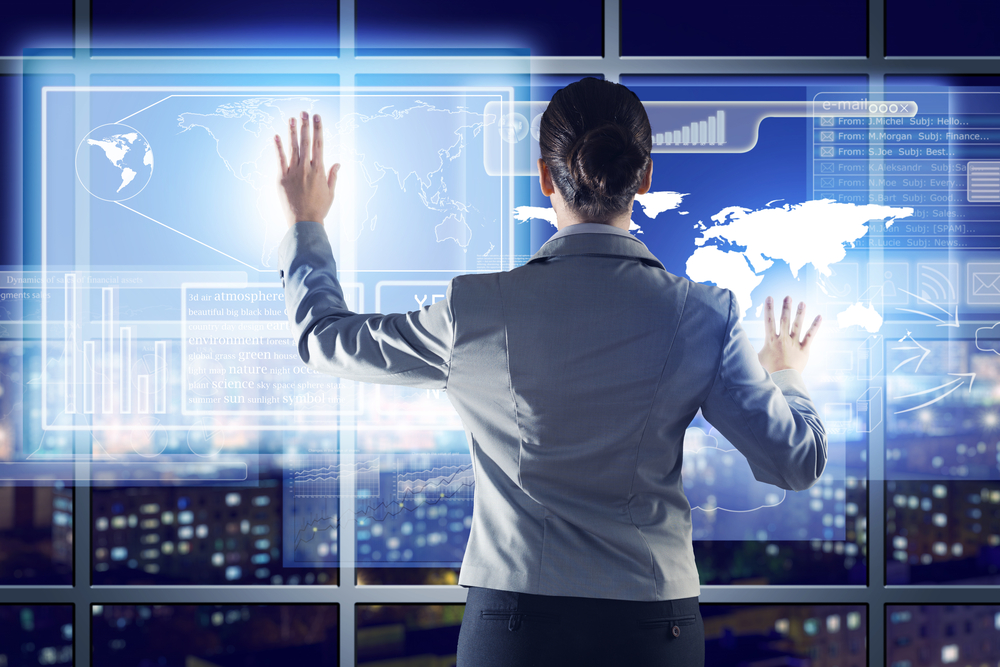 Set to only become more prevalent with a greater capacity within the entertainment industry in the years to come, these are the immersive, reality-expanding technologies that continue to enhance the entertainment experience.
From discovering a new world to adventuring with friends
Virtual reality was meant to boom into the gaming sector at least half-a-decade ago, but a lack of adoption slowed its growth tremendously. Now, we truly are at the dawn of top-class, enjoyable VR gaming and other forms of VR entertainment. Across the scene, there's every grade of VR set to fill each price point, from the PSVR that can be played on the PlayStation 4 to the all-in-one Oculus Quest, through to the cream of the crop, the Valve Index and its next-gen technology.
One aspect that slowed the adoption of VR gaming was that it was a purely solo experience. Even with others around, the most entertainment that they would get is seeing the user perform some out of context actions. The introduction of top-quality online multiplayer VR games was massive, with No Man's Sky Virtual Reality being the best that the market has to offer. A fully-fledged online game already, the 'Beyond' update enhanced the multilayer aspects and introduced VR as an option for playing the sci-fi exploration title.
While games used to have to be solely created for VR play, the platform has now become popular enough that developers are looking at how to integrate VR modes into their software. With the Nintendo Labo VR Kit, users were able to get a new experience of huge former releases like Super Mario Odyssey and The Legend of Zelda: Breath of the Wild in VR. But it's not just in gaming that companies are exploring the creation of a new experience. One of the most prominent modern names in TV and cinema, Netflix hasn't been able to resist the allure of the VR experience, and now you can watch Netflix content on a gigantic screen within the app's own lavish setting.
Netflix made its app available for use on the Oculus Quest and Oculus Go VR devices, but several other tech companies aim to weigh in soon. As you'd expect from a company that's continually updating its OS and changing with the times, Apple is currently developing its own VR headset and batch of applications. Apple's VR release will increase the competition in the sector, thus encouraging more growth and development for an even better VR scene.
From finding hidden creatures to using the augmented space
Augmented reality has been used fairly sparingly for many years. Still, the technology boomed into the mainstream and the minds of developers everywhere with the absurdly successful Pokémon Go app game. To play the game, you walk around, with the real-world map shown on your screen to reveal the hidden pocket monsters. You can then enter the camera to look around your surroundings and catch them in the setting. While it isn't an app for you to run on Windows 8/10, it proved that altering the real world has tremendous appeal in entertainment.
Developers continued to build on this idea of presenting a game within one's own setting, almost like hologram gaming seen in sci-fi films, but through the screen of a smartphone. One of the most impressive examples of this is the app strategy game Knightfall AR. It utilizes Google ARCore technology to stage the medieval battles on your table or on your floor, while you strategize and watch the action unfold.
While they won't come under the list of must-have apps, several other entertainment apps leverage AR capabilities. A prime example of this is the wonderfully simple Just a Line. Created by Google, it lets you make simple drawings in augmented reality to write messages and join your friends in altering the world around you. The tech's success in entertainment has even allowed it to catch on elsewhere, most notably in shopping apps. IKEA Place enables you to place furniture in your house through AR so that you can see if it fits the scheme.
From watching live to interacting live
Earlier this year, it was reported that 43 percent of the world's live-streamed content came under the umbrella of entertainment. It's more prevalent than ever, with people seeing live streams as the go-to way to tune-in. Of course, sports is another major sector for live streaming, but some would argue that sports are, essentially, an entertainment medium – making streaming in entertainment and even more dominant force. Live streaming has evolved tremendously over the last few years. Colossal music festival events like Coachella have live-streamed the action online for years, but some decided to push the technology further, introducing a live two-way experience. This brought about the advent of live casino gaming through online providers like Betway, which sees players take a virtual seat at a physical table and play the real game that the human croupier deals. It has blurred the lines between in-house play and online play.
While these live games are played in real-time alongside other players, Google is looking at ways for anyone to be the host of a live game and be able to invite others to enjoy the experience with them. Although the platform launched without it, Google is finally testing its self-hyped 'Crowd Play' feature for its game streaming platform, Stadia. It's been a long time coming, but if successful, Crowd Play will essentially allow you to tune into a live YouTube stream of a gamer, and then play against them in the stream.
Pundits continue to set high expectations for what's to come with 5G, but there are already some very impressive advances being made across entertainment. Now, we're engaging with music, film, TV, and gaming in a way that would have been seen as science-fiction-worthy just a couple of decades ago.