Whether you are a beginner or seasoned gamer, there is a good chance that you are always trying to get better and stay ahead of the competition. Of course, continuous practice and natural talent do help with this but it won't get you all the way. This is because your PC and the associated software and hardware plays a major role in your performance. So, if you are really committed to becoming a superior player, then you should follow these important tech tips: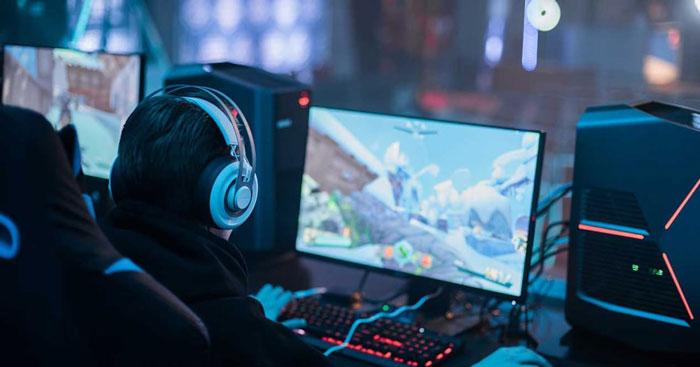 Make Sure Your Graphic Card Drivers
You don't need to be told that your GPU has to undergo an intensive workload every time you play a game. At the same time, you need to make sure that the drivers are properly equipped to handle this demand. The best way to be certain of this is to update your drivers, whenever required. See, most tech companies that specialize in gaming graphic card drivers tend to produce updates rather often.
Since there is so much competition between these companies, they are constantly trying to outdo one another. This works in your favor quite a bit as all of these updates come with some serious improvements. When you make use of these updates, the operating system is able to communicate with your gaming software a little better.
Customize Your Equipment
The main problem with most gaming computers is that they come with stock settings and features. As such, they may not be a good fit for your gaming requirements or even your style of playing. This is why customizing your equipment is often a good idea as it provides better results. Now, if you are a hardcore gamer, you may actually find constructing the PC to be ideal for you. Sure, it may take some time and effort but this will really pay off in the end.
If this seems a little bit out of your comfort zone, try to customize your settings, at the very least. This can often be as simple as making sure that the mouse speed is optimized for the particular game that you are playing. Even the smallest of changes can have the biggest impact on your playing.
Get the Right Gaming Gear
While having the right gaming computer is important, there are also other accessories that you are going to need. A lot of gamers tend to skimp on their gear to try and save some money. This tactic will be good for your budget but at the cost of your player experience. Since you do need to keep costs low, however, it is best to focus on the items that you actually need.
As you can imagine, a good gaming mouse is at the top of your list, as it can considerably reduce input latency. If MMOs and first-person shooter games are your favorite, then an excellent gaming keyboard is also important. You will often find that the mechanical versions have a superior look and feel to the membrane. If you don't mind taking your shopping spree a little further then a high-quality headset or headphones can really make all the difference to your playing experience.
Consider Installing Mods
If you have been playing a while and are looking for a new challenge, you really should take installing mods into consideration. Now, depending on whether you are utilizing the developer's existing plans or going off the grid, there is a little bit of work involved. So, this option is typically suited for more seasoned players. Nonetheless, they really can improve your overall gaming experience quite a bit.
This is because high-quality mods offer you so many different options. For one thing, it can provide new features that add depth to the game or it can be a matter of a graphics boost. Either way, there is always something for you to discover. So, go ahead and research modding communities based on your favorite game and enter a whole new world.
Clean Your Computer
As you are already aware, gaming requires your computer to work very hard. To make sure that it is able to do this properly, without breaking down, you need to make sure that the unit is clean – both inside and out. When it comes to the exterior portion of your computer, make sure that it is kept free of dust and debris. In addition to a cursory wipe down, you will have to check that the fans are clogged in any way. A compressed air can work to clear out all of the unwanted particles collected there.
When it comes to cleaning the inside of your computer, it is all about keeping software, files, and programs in check. So, it is a good idea to install a program that can clean out any unnecessary or junk files. You should also look for ones that are able to get rid of plugins, uninstalled programs, and more. All of this will aid in keeping your system functioning more smoothly.
Optimize Your Computer's Functioning
Do you have the latest software installed but are still finding that your PC is holding back on you a little? Well, believe it or not, it could actually be your computer's power settings that are to blame. In most cases, the power settings are automatically set to balanced which means that it isn't drawing on too much power. However, with a PC, you don't really need to be too concerned with just how much power your computer is using up as it is plugged in. Instead, simply opt for high-performance settings and give your computer a little boost.
Alter the Operating System's Visual Effects Settings
While graphics in your game are important, you are probably not too bothered what your background and other features look like. Well, with more advanced operating systems, you will find that the visual effects are set to produce colorful and vibrant icons, displays, and more. Although this may beautify your computer for you, it can actually diminish your gaming experience. This is because these settings  actually draw power from your processor. So disable most of them and redirect the power to your gaming.
These are the most significant tech tips that you need to know if you are an avid gamer. Try some of these solutions out and determine just how much better your playing experience becomes.