The food industry is growing at a rapid pace and automation has completely taken over it and helped with the productivity of the industry. We now have heavy duty roller table for safe and efficient assembly lines while robots with AI taking over the complete production process. In this article, we are going to take a look at the reasons why automation of the conveyor systems is helping the food industry with its growth and why all the manufactures should invest in the automation of conveyors in order to grow their business at a steady pace.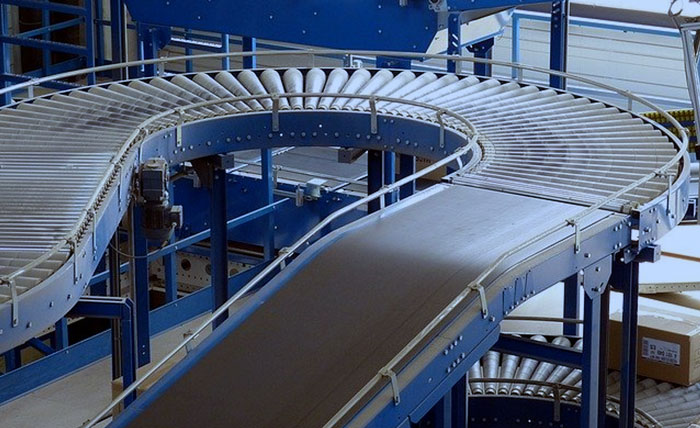 Why Manufacturers Should Invest In Automated Conveyors?
1) Free Up the Unnecessary Space
With automated conveyor systems, you get to reduce the overall space that you need with your production or manufacturing line. Typically, you get to reduce up to 50% of the space with the help of automated conveyor belts. This way you get more room with your production floor allowing you to expand your business more efficiently. This is especially beneficial for smaller facilities as they get to maximize the use of the space that they have while increasing the overall speed of their production line.
2) Reduced Labor Costs
Although automated conveyor belts are much more expensive but with their use industries can significantly reduce their labor costs. Industries need fewer people that just have to operate the machine while the production line is completely automatic.
3) Fewer Errors and Workplace Injuries
With minimal supervision and human intervention, you get the best productivity and fewer errors as you automate your production line. Additionally, the whole production or manufacturing line gets completely streamlined which significantly reduced the chances of error and workplace injuries at the facility.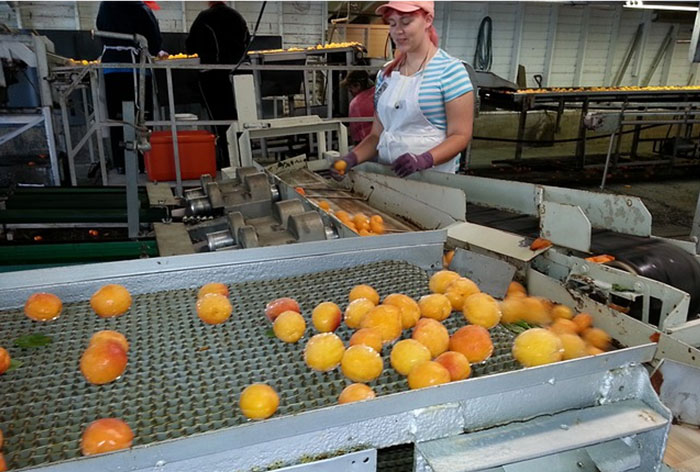 7 Reason Why Automated Conveyor Systems Will Help Your Business
If you are working in the food industry and you are interested in improving the overall productivity and efficiency of your business, here we are with the top 7 reasons why should be investing in the automation of your conveyor system.
1) Modularity
Without a doubt, automated conveyor systems are modular and can really help you in saving space along with complete customization of your production line. You also get to adjust and change and adjust your equipment according to the latest market trends.
If you are just starting with your business, you can also rent out all the equipment that you need which is a more affordable and practical solution at the beginning.
2) Power Consumption
While choosing your conveyor make sure that you look at the power consumption rating so that you get an efficient as well as an affordable conveyor for your production line. Moreover, automation is also going to help you with the reduction of the overall power consumption as the technology will be able to maintain and control the production line in an efficient way.
3) Ergonomic
In terms of efficiency and productivity, with the help of automated conveyors, you will be able to get weekly or monthly reports of your production line. This will help you in planning as you will be able to execute your strategies and plan more effectively with the help of all the facts and reports.
4) Food Grade
Since there are strict norms and regulations in the food industry, automation helps you in reducing human error by creating a streamline production process with multiple safety checks to ensure the overall quality of your product. Users can also adjust and change these parameters according to their requirements.
5) Order and Institutionalization
Here wite automation, it is really easier for the business owners to get uniformity with their products as all the parameters are strictly followed by the machines that help with the delivery of identical products without any problem.
6) Productivity and Competitiveness
The reason why automation is getting more and more popular is because of its high efficiency and productivity. The food industry is a really competitive space which is why if you have high productivity you will be able to capture a fair share of the market without any problem while constantly keeping up with the demand of your product.
7) Capacity
Lastly, you also get to improve your overall capacity and the production which will help you in the establishment of your business. Moreover, with the continuous and timely supply of your product, you will be able to increase the credibility of your business.
Conclusion
Automation of conveyor belts is without a doubt a boon for the industrial sector. With the continuous development of technology, we can expect some significant changes and improvements in the industrial sector.