Over the years, the world has changed by leaps and bounds. The advancement in technology has completely altered how people live, work, earn, and play. These days, people are using digital tools to do financial transactions, connect with others, send and receive information, and entertain themselves.  On your smartphone and laptop, you can access social media, watch movies and shows, listen to music, and play entertaining games. Technology is present in almost every facet of our day-to-day routine. Most of us cannot even imagine surviving in a world without smartphones, tablets, PCs, etc.  From banking and retail to education and entertainment- the internet has completely molded the landscape of every industry.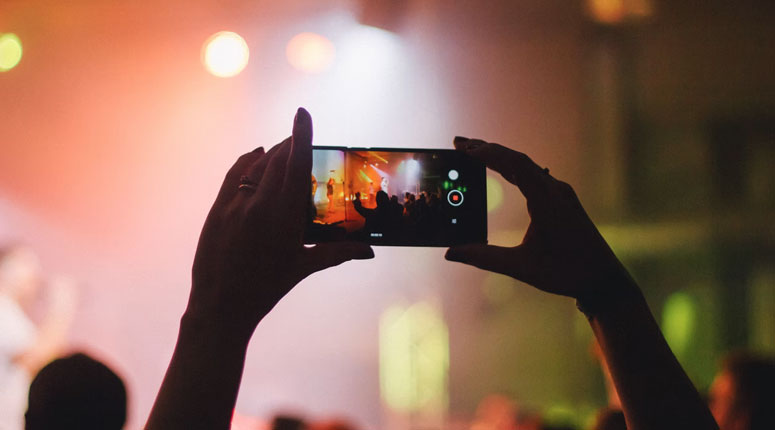 The entertainment industry is not an exception.
The fast internet connectivity and easy availability of smart devices are playing key roles in the reshaping process of the entertainment industry.  Rapid technological innovations continue to transform the way we consume and approach entertainment. The popularity of video-on-demand, over-the-top (OTT) content, online games, etc is growing at a phenomenal rate all over the world.
Here's a glimpse of the tech trends in the entertainment industry–
With falling internet data rates and the free download feature, online entertainment platforms have become much more accessible to the masses. Customers now have the choice to pay for only what they want. Now there is no need to rent VHS or ask your cable provider to add channels to your monthly plan. You can easily watch new movies and web shows on OTT platforms without being interrupted by advertisement breaks from the comfort of your home anytime you want.
Now, you don't have to limit yourself to only one means of entertainment! A wide range of choices is one of the key reasons behind the skyrocketing growth of  the entertainment industry. From newly released movies to online versions of our favorite classic games, technology has spoiled us for choices. If you are a gamer, there are  plenty of options available for you beyond Fortnite, PUBG, Minecraft, etc. In the virtual gaming realm, you can participate in Poker, Rummy, or 3 Patti games without stepping out of your homes to showcase your skills and win mind-blowing rewards. Sports lovers can have their pick from a variety of games, which are available around the clock on most gaming platforms.
Advanced Visuals and Graphics
Visuals are one area in which technology has made a profound impact. Improved graphics and innovations like virtual reality and augmented reality, have added extreme nuance and character to various games. To play skill-based games like Poker game or Rummy, there is no need for any high-end devices. The multi-device compatibility feature allows players to download the games on their Android or iOS devices easily.
The advent of cloud-based technology, especially in the gaming industry has brought in new possibilities. The cloud has made many games accessible to people by eliminating the question of device storage and space. Instead of purchasing every game separately, the service allows players to access hundreds of games by paying a specific amount of subscription fee.
Gaming has become a mainstream entertainment option among all age groups. Games are played not just for entertainment; they are the best tools to socialize and generate income.
Over the decades, technology has become an integral part of everyday life and drastically changed how people spend their free time. Playing games is one of the most accessible, multi-dimensional, and highly lucrative ways to make the most of your free time. Games offer ample adrenaline rush and provide unlimited opportunities to players to test their knowledge and enhance their skills. Moreover, gaming enthusiasts can earn fabulous rewards by playing real cash games online. Players can deposit money to invest in the game and withdraw their prize money in a smooth, transparent, and hassle-free way.
You can easily find the android or iOS versions of your beloved game online. Many gaming platforms allow players to access the games via their web-browsers. Whenever you want, you can log on to your gaming account to compete against players from all over the country.
So don't wait! Pull your smartphone out of your pocket to join the exciting world of games right NOW!