Those days when the phones used to have long wires and you almost got tangled while having long conversations – are gone. Now you don't necessarily need to get all tied up in wires or to have those snappy dialers to make calls to the person you want to. And a landline means you get attached to only one company; yes you can change but usually no one wants to take the hassle and when you have another option ready, why would you even bother about a landline?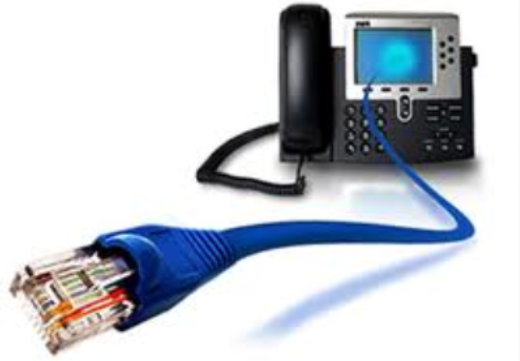 Yes, Voice over Internet Protocol (VoIP) has arrived and it's time to get rid of traditional landlines. But can you really just throw your landline away and fully switch to VoIP phones? Maybe not, because there are still a lot of factors to consider and you should think twice before you decide to dump your landline.
Many people are confused and they don't know what landlines and VoIP phones are, and the differences between them. So we have prepared a list that describes what they are and what features they have got, so that you can easily understand the differences between a VoIP phone, and a traditional landline.
Traditional Landline Service
Ok, how many of us don't know a traditional land phone? We all do, actually. Because these phones are here since the era of black and white television and they may be still here for another 20 years, who knows? Once, those phones had rotary dials but you couldn't just dial a number. A call was to be made to the operator who will connect you to your friend and then a long wait until the other side picks up the phone….
Now even the landlines are cordless and you don't necessarily have to sit at one place to talk. You can even walk in your lawn peacefully and talk to your beloved one. But what makes these traditional phones worth keeping over VoIP phones?
You may consider dependability the most important factor to keep faith on these phones. Yes there are times when you will not get service from your operator but it still is more dependable than VoIPs, as they are totally dependent on internet.
Even a simple power outage can cause your VoIP to stop working while you can still depend on these landlines. And the voice clarity and quality of the landlines are way better.
Accessing emergency numbers is not possible by VoIP. You can't just dial 911 or other emergency service numbers if you need them. Can you really accept this? Guess not.
The landlines are more secure (sometimes) and are costlier.
VoIP
VoIP is basically a telephony technology that transmits voice over internet, as simple as that. It doesn't use analog data and waveforms to transmit your voice; it transforms your voice into digital signals and then transmits it using the internet. This service is expected to replace traditional telephone lines completely over time. Some examples of VoIP services are Skype and Vonage.
You can avail VoIP service in three ways. By using ATA (Analog Telephone Adaptor), by using IP phones and by using computers to make computer to computer calls. Though the definition has changed a lot now, the calls can even take place between a smartphone and a tablet these days.
The main benefit of using a VoIP phone is to make calls cheaper. VoIP calls are a lot cheaper than the traditional phone calls, especially if the calls are long distance. You won't even feel the bite of a long distance call if you make it via VoIP.
And you also get those features that the traditional phones offer like voicemail, call forwarding, free VoIP etc. stuff. The conferencing offer is a big plus point of VoIP and it's very useful for businesses as they can have global conferences using VoIP.
But there are negatives sides of VoIP. This technology is still new and in its maturation stage, so you may sometimes experience bad voice quality, the security may sometimes be threatened; it might not always be dependable.
0333 Numbers
Pretty distracting though, but still it's related. Do you want a UK wide number for your business? Having a 0333 number will make your potential customers get more attracted to your promotions, offers and services and you should really consider getting one. Telecoms World PLC is an independent telecommunications support provider company and they also provide these global numbers.