Instagram is one of the most popular social media platforms with over 1 billion monthly active followers. This photo-sharing app has become an important part of marketing strategy for brands, small businesses, influencers, etc. Around 130 million Americans use Instagram actively.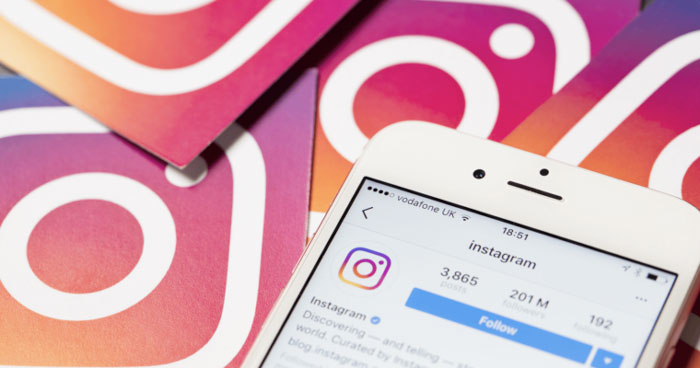 The number of followers on your account plays a crucial role in Instagram marketing. The more followers you have, the more trustworthy and popular you are. Though you can buy Instagram followers for a quick boost in your follower count, you can do it using free and organic ways too. This method is more reliable and will get you real leads and customers for your business.
In this article, we will tell you 7 simple and organic ways to get more Instagram followers and boost your engagement.
1.    Create engaging content
Everybody uploads content on Instagram but who gets famous? The one who posts engaging content.
Though Instagram was initially a photo-sharing app, it has evolved so much since then. Now, you can upload videos, IGTVs, GIFs, reels, etc., along with images. Here are a few tips to create engaging content and boost your followers with it:
Do not stick to the traditional image content. Upload more videos as they get 38% more engagement than images. You can either hire a video agency or create your own videos using video marketing tools and platforms.
Know your audience and create content that they can relate themselves to.
Post about trending and viral topics from other social media platforms such as Facebook, Twitter, Facebook, etc.
Read: 5 Apps to Check Who Viewed My Instagram Profile/Account
2.    Use relevant hashtags
Just like Twitter, hashtags play an important role on Instagram too. While posting anything, do not forget the hashtags as they are crucial to increase the reach of your content.
Well, using a hashtag does not mean using any hashtag as it can promote your content to the wrong audience. You should always use hashtags relevant to your content and brand which will help your post reach the right and interested audience who would like to follow you. You can also create your own unique hashtag that will give your brand more recognition and your fans would also like to use it in their posts.
3.    Plan ahead
This also means creating a content plan. If you want to excel as a marketer on social media platforms, having a content plan is the first and foremost thing that you should take care of. It totally depends on you for how long you want to plan your content, a week, a month, or more.
Planning your content will also help you in enhancing the quality of your posts as you will not need to rush for new ideas all of a sudden. This way, you will not run out of ideas and post consistently. The accounts that post regularly, gain the most engagement.
Plan ahead also includes scheduling your posts. There are several social media marketing tools that will help you schedule your content at a specific time and auto-post them. For that, you need to go through your Instagram analytics and find out your best time when your posts' engagement is the highest.
4.    Promote your Instagram account on other networks
Promoting your Instagram account on Instagram is not always enough. If your goal is to gain followers on Instagram and increase your reach, you need to promote it on other platforms too.
If you have already established yourself on other social media platforms such as Facebook, Twitter, etc., you can let your audience know about your Instagram account too. You can share your account link or your best Instagram posts and if your audience finds them engaging, they would like to follow you on this platform.
Before you start promoting your Instagram on other networks, make sure you have made an attractive bio and have uploaded at least 12 posts.
In this manner, you can bring your Facebook and Twitter audience to Instagram also and increase your followers.
5.    Join an engagement group
If you want to gain more engagement and followers on Instagram, do join an Instagram Engagement Group. It is basically a community of Instagram users that help each other grow. There are several engagement groups available on Instagram and other platforms also, especially Telegram.
The working of these groups is simple and encouraging. Suppose you are added to one of these groups and posted something. You just need to share that post in the group and the group members will like, comment, and share it themselves. This will help in increasing the engagement of that post along with its reach. If the new audience likes your content, they will probably visit your account and follow you, thus increasing your followers count. Well, remember you need to do the same for your fellow group members too. The bigger the group is, the faster your number of followers will increase. This method will help you gain organic Instagram followers.
6.    Participate in popular conversations by focusing on hashtags
This method is similar to participating in popular Twitter conversations. You can contribute your part in trending conversations by including that hashtag in your post's caption. For your every post, use a mix of topically relevant hashtags, for example, #woodworking for a carpentry company.
Specific hashtags are like long-tail keywords that show more intent and help you find the right people. The universally trending hashtags are great for getting your business before more people in general. For example #fun, this hashtag will help you reach many people but would not filter the ones fit for your business.
Do not forget that popular hashtags should not be the only thing in your strategy because they attract a more general audience. But do not also neglect them completely as they can increase your social media exposure and generate engagement, and possibly endear new followers to you. When asked specific vs general hashtags, you require both to achieve growth on this big and noisy platform, Instagram.
7.    Engage with your competitor's followers
This might sound nosy but it is a great way to gain more followers. Go to your competitor's account and follow their followers. If they like your content, they will follow you back too. Those people are your target market as they already follow your competitors. But try to do it cautiously as according to the current Instagram algorithm, you can follow only 50 to 100 people per day otherwise your account may get suspended. That is why take this method slow and steady.
To interact with your competitors' followers more, you can like and comment on their posts. This shows that you are paying attention to what they are posting and also grabs their attention towards your account. Ideally, many of these followers will visit your account and probably follow you. This method is a great way to gain organic Instagram followers and more engagement.
Conclusion
Gaining followers organically will save your marketing budget along with curating a high-quality audience that will connect with your brand. Invest some time while following the 7 tips mentioned above and you will see that it is not impossible to gain organic followers on Instagram who can ideally convert into your customers or clients.