Instagram users don't always add posts and Stories for amusement. They occasionally like to share amusing occurrences and discoveries with their subscribers and to get people's perspective on a specific topic. Every users naturally want to know if their family and friends are viewing their content and if a stalker is prowling nearby. Using the list of viewers, anyone can see who has viewed their Instagram Story.
However, this articles is written to teach readers how to stalk a Crush or how to view a friend, enemy or a frenemy's  Instagram stories and all reels without being caught. There are various options like hacker software for Instagram and many more for watching people's Instagram reels and stories without being identified. We would be exploring three defined method in this article.
Firstly we have the third-party apps and there are a number of third-party apps an anonymous Instagram viewer can get on play store and apple store, or wherever they download apps from. These websites is created to allow you to view someone's IG reels, Instagram Stories anonymously, without the need to log-in in your IG app. Many of these sites aren't particularly secure and some don't even work, however, we would be recommending some that has been tested and trusted.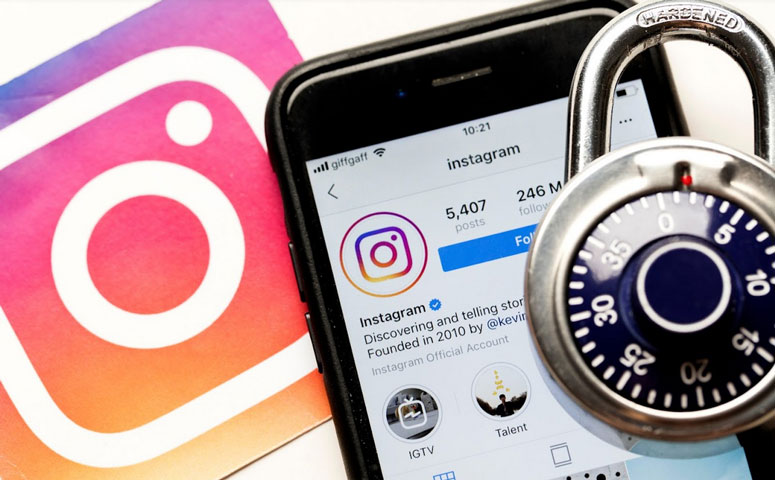 A. Third-Party Applications
 InstaStoriesViewer
InstaStoriesViewer is a free service available on the Instagram social network that enables anonymous watching of Instagram stories from active accounts. The platform's capability is entirely free, enables anonymous story viewing, and doesn't call for any additional steps other than the introduction of the user's Instagram nickname.
Features of InstaStoriesViewer
1. A complete anonymity is guaranteed. Your information does not appear in the account owner's viewing statistics.
2. No need to register
It is not necessary to register for an Instagram account. Additionally, you get access to user tales and other multimedia content without having to register or download anything.
3. loading potential
On any device, whether a computer, laptop, tablet, smartphone, or other device, you can browse, download, and read articles, publications, and other information for free (Android, iOS and other operating systems)
How do you anonymously view Instagram Stories with instaStoriesViewer?
1. You type a user's name that appeals to you.
2. The provided nickname is received by the system and processed by our bot.
3. The service displays the user's page, which shows the most recent pertinent data.
4. Stories from Instagram users save the name of one of our accounts.
5. You begin looking while maintaining your anonymity.
InstaStories.watch
You can view anonymous Instagram stories online with the help of the InstaStories.watch – instagram stories viewers service, which is accessible on both computers and mobile devices. You don't need to register or sign in to your account to use this service.
Features of InstaStories.watch
1. With this site, you can have anonymous access to any public Instagram account's posts and stories; download any post, archive of posts, become an anonymous reels viewer, publication – video, or image from an Instagram profile to your computer, iPhone, or Android phone.
2. A quick and simple web browsing Instagram (Instagram Viewer) is required to watch and download IGTV and live streaming from Instagram of any user; an Instagram account or logged-in status is not required because we do not store user data.
3. Assurance of absolute secrecy: Instagram users won't ever know you saw their stories.
4. You can view accounts in diverse languages.
How to view Instagram Account anonymously via Instastories.watch
1. Copy the link or name of the Instagram profile you want to view anonymously (For example, cristiano, @cristiano or https://www.instagram.com/cristiano/ )
2. Paste InstaStories.watch above into the site's search box and click on Search or Enter.
3. You will be taken to a page: https://instastories.watch/en/cristiano/ where you can see all public profile information: Instagram profile name and photo, number of followers and subscriptions, biography, watch stories, view Instagram anonymously in incognito mode, live streams and publications (photos and videos with descriptions).
4. Open the publication or post in order to download a story from someone else's Instagram account or from a publication (post) (the whole window will open). There is a "Download" option in the language of your choice at the top.
5. When you click the button, the content is automatically downloaded to your phone and PC (films and photographs are stored to the Downloads folder) and shows up on the iPhone or Android Gallery and the Downloads folder on your PC.
Storieig.me
StoriesIg is an anonymous Instagram story viewer that allows you to see online Instagram profile stories, posts, and IGTV of any user without having to sign up for an account or log in from a computer or mobile device.
Features:
The site provides a working and fast online Viewer of the Instagram Highlights (stories archive) from the browser (Instagram Highlights Viewer)
Any open Instagram account's stories, publications (posts), videos, and photos can be viewed anonymously.
Users can also download any of their Stories, Highlights, and Posts to a computer or phone, as well as watch Instagram anonymously and quickly download their IGTV videos (Instagram Highlights Viewer)
One does not necessary need to have an Instagram account to be fully logged in.
Diversity of languages. Utilize the website in a language that is comfortable for you.
While maintaining your secrecy, user won't ever know that you saw his story. 100% Anonymity is assure with Storieig.me.
Turning on flight mode Method
Open the app so that your phone is already loaded with the most recent stories. After that, activate flight mode. You can access stories anonymously by doing this. Close the app once you're finished so that it doesn't recognize that you've viewed it.
Make sure your mobile device is in airplane mode before tapping on someone's Instagram Stories to see them anonymously. You can theoretically see a story without being visible because Instagram preloads multiple stories automatically to enable rapid viewing even when you don't have a dependable Wi-Fi or data connection.
To access the user's stories, you must first open the account's profile in the Instagram app, turn on airplane mode on your phone, and then return to the app.
The app might not have preloaded all of the user's sequentially submitted stories, thus not all of them will be accessible while in airplane mode.
C. Substitute Account Method
Some folks decide to use an additional anonymous Instagram account.
Utilizing an Instagram account that isn't immediately associated with you is probably the easiest approach to view someone's Instagram Stories in an anonymous manner.
If you already have another account set up, seeing someone's Instagram Stories secretly is as simple as adding that account to Instagram and navigating between the two whenever you wish to do so. You must register for a new Instagram account before adding it to your app if you haven't already done so.
This would imply that you can click on stories while remaining anonymous and become an Instagram highlight viewers. You will need to be friends with the person if their primary account is private and they have a secondary one.
 How to view Instagram Stories and Highlights anonymously?
Copy the url or name of the Instagram profile that you want to see anonymously, and take it to one of the recommended third-party site, then Paste it in the search bar above and press Enter. When you are on the page where you can see all the profile information (the number of subscribers and subscriptions, biography), watch stories and publications. When you do it like this you go unnoticed.
An IG Anon viewer can also make use of the airplane mood method, by turning on your airplane mood when you believe most of the stories most have downloaded.
You can also make use of an alternative account, with this you can use a pseudonym and the user wouldn't recognize you.
If you want to download stories or a post, click on the item (it will open full window). There is a  "Download " button at the top. When you click on the button, it automatically downloads to your phone, desktop or PC
FAQ
Can I view Instagram anonymously?
Yes you can, Utilizing a non-identifiable account or, to some extent, activating airplane mode will allow you to access Instagram Stories in an anonymous manner. Although it is also recommended to make use of some third-party websites and apps that offer anonymous Instagram Stories viewing, some of them can be unreliable and insecure.
Can I privately download Instagram highlights, reels, posts, and stories?
Yes you can. To watch reels, posts, and stories while staying anonymous to the user whose account you are viewing, copy an IG user link and put it on a website tool.
Can I view the Instagram account that blocked me?
No, you can not. If you can't locate a private account, you've probably been blocked. If the account is public, you can't see the profile image, number of posts, number of followers, or number of followings when you visit their page, and if the photo grid area says "No Posts Yet," you have undoubtedly been blocked.
Go to www.instagram.com in any browser, whether on a mobile device or a computer (username). If their profile is visible in the browser but not the app, they have blocked you. If the Instagram profile is hidden from view on the internet, the user might have deleted their account. Try to adhere to them.