Outsourcing your content marketing is an efficient use of time and money. Learn more reasons for outsourcing your marketing here.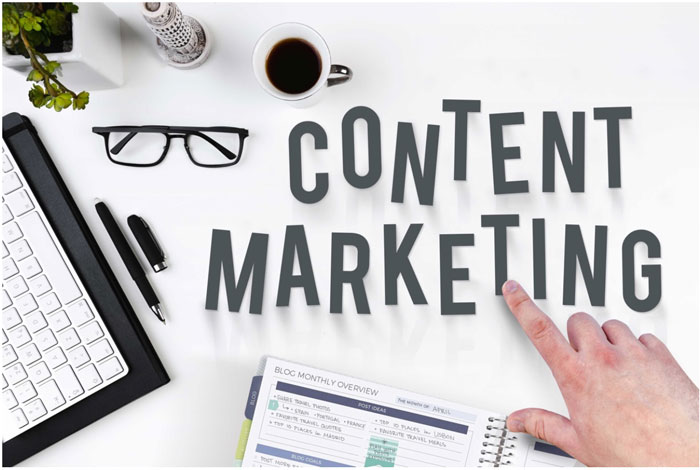 Content marketing is vital in attracting and securing new customers. For this reason, it's hugely important for businesses to partake in.
Unfortunately, the creation of content isn't always the easiest of tasks, specifically for small businesses. Because of this, many businesses choose to outsource content marketing.
Wondering if this is the right move for your business? Here are 5 reasons why it might be.
1) You'll Save Money
When you create your content in-house, you are forced to either write it yourself or hire a full-time employee to write it for you. Because writing it yourself generally isn't a realistic option (you're busy, after all), the only option is to shell out a full year's salary.
Unless, of course, you outsource your content to a freelancer or marketing firm. When you pay a freelancer or marketing firm to handle your content needs, you pay only for the content that you need, and not for the hours of unnecessary downtime that you would have to pay for when employing a full-time employee.
In short, by outsourcing your content, you save money.
2) You'll Save Time
Let's say that you leave content creation duties to either yourself or one of your existing employees. While this might seem like a good idea initially, you'll soon find that it's a drag on your resources.
Why is it a drag on your resources? Because the creation of quality content takes time. If you or one of your employees is spending hours a day on content, you're spending hours less on other important projects.
In essence, by outsourcing your content instead of creating it in-house, you're saving your business substantial amounts of time. And what's that they say?: time is money!
3) You'll Have Regular Content
One of the problems that businesses have when they create content in-house is that they have trouble creating content consistently. This is particularly true when they don't employ a dedicated content creator.
Unfortunately, a big component of good content marketing is churning out consistent content. Failure to publish content on a regular basis not only causes your business to appear messy and disorganized, but it also hurts your website's SEO.
So, how do you ensure that you're publishing content on a regular basis? By utilizing the services of a marketing firm or freelance content creator. Because content firms and freelance content creators root their success in meeting deadlines for their clients, they will always have content available when needed.
In summary, when you outsource your content creation, you can rest assured that it will arrive consistently and on time.
4) You'll Receive Professional-Quality Content
The fact of the matter is that writing isn't easy. Not everyone is capable of turning a phrase in a way that is both professional and intriguing. While you and your staff may be putting forth your best efforts, they may be coming up short.
There's no shame in this. However, you should know that producing less-than-stellar content will have a negative effect on your ability to reach and convert clients or customers.
This is where a freelancer or professional marketing firm comes in. Freelancers and marketing firm writers are professionals who know exactly how to write content for content marketing purposes. By utilizing their services, you can expect to receive professional-quality content on a consistent basis.
5) Your Content Will Be Optimized for Search Engines
One of the driving forces of content marketing is SEO or search engine optimization, This is the process of getting content to rank high for specific keywords on search engines such as Google. If done correctly, it brings in substantial amounts of organic traffic.
As a creator of web content, one of your primary goals should be to optimize for search engines. The only problem is, optimizing for search engines is a fairly complex process.
While you could try to teach yourself or your employees the intricacies of SEO content writing, you could also just simplify the process by outsourcing the duty entirely. An experienced content creator will always optimize content for SEO, knowing that it will have a huge positive impact on its exposure.
6) Your Content Will Be Delivered from a Fresh Perspective
You know your industry as well as you know anything. As such, you've produced a great deal of content revolved around it. The problem you've come across, however, is that your content is starting to get stale; You feel like every piece of content is — more or less — the same.
This is a common part of the content production cycle. One person offers one perspective and, as a result, all of the content starts to look identical.
How can you get around this problem? With the help of an outside writer. New writers bring new perspectives and will help to freshen up the content contained on your site.
7) You'll Free Up Office Space
One of the practical aspects of outsourcing your content marketing is that you'll free up space in your office. After all, outsourcing your content creation prevents you from having to hire a full-time writer, resulting in one less desk and one less chair in your space.
If you have a spacious office, this won't pose much of a concern. However, if your businesses is a small one, space might be at a premium. Nixing that one extra desk and one extra chair can free up ample room for other office supplies, whether they be copiers, printers, storage compartments, or otherwise.
So, in essence, if you want to save as much space as possible, you should outsource your work. Click here for more information!
Looking to Learn More About Content Marketing?
Are you interested in learning more about content marketing? If so, you're in the right place. XtendedView has all types of information on content marketing, covering everything from style tips to marketing campaigns and more.
Browse our collection of content marketing articles now!