One of the best way to increase blog traffic and earn money is email capturing. It's the process in which you try to get more subscribers to your blog, so you can send them regular update about your content and promote your products directly with them. To capture and manage email subscribers, you need a good email marketing service. There are many services available in market. But well known and popular services are GetResponse and MailChimp.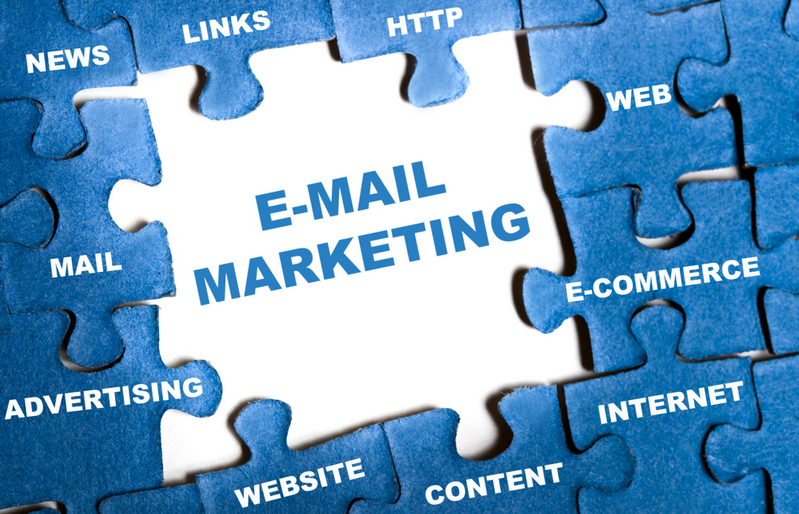 Both of these services are popular ones, so many peoples who want to subscribe for any good email marketing management service, gets confused between choosing from these two. To solve your confusion, we've come up with this comparative review of GetResponse and MailChimp email marketing service. Let us start this comparative review of best email marketing service.
GetResponse Review:
GetResponse is one of the premium email marketing service provider. They are known for their fabulous service. If you are new in managing your email subscribers and using any of these services, then you should not worry about its use. GetResponse coms with very simple user interface, so it is very easy for manage your subscribers and GetResponse account if you are using any of such service for first time.
To create and send emails to your subscribers list, you get 500+ attractive e-newsletter templates, 1000+ iStock images and a HTML email creator with your account. Using these features, you can create an awesome email or newsletter which will do its work perfectly.
Built-In HTML Email editor from GetResponse is great and you can create your email in HTML format. You can post your own HTML code or create an email with easy to use Drag-and-Drop editor. Plus, you can add and edit images with this email editor tool.
Everything is good, if it fits in our budget. Same will happen with GetResponse service. Its plans are really budget friendly. GetResponse designed their plans so precisely, so that you'll not waste your money buying anything unnecessarily. Below, are the plans of GetResponse email marketing service.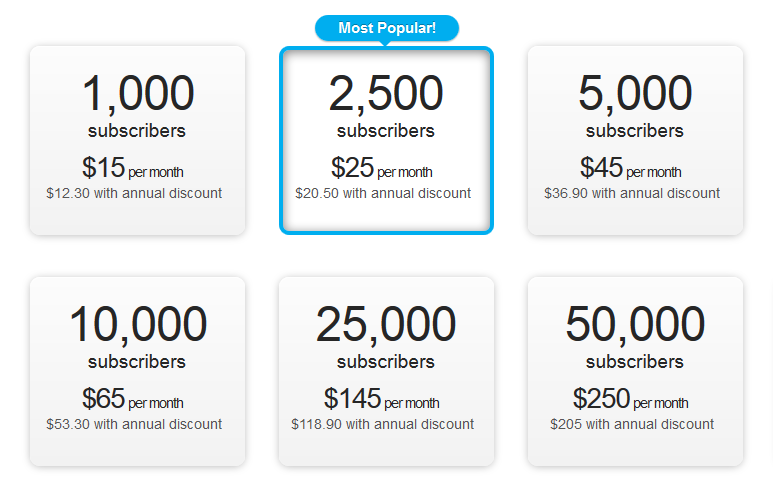 1)      By paying them $15 per month, you can manage 1000 subscribers on your account.
2)      By paying them $25 per month, you can manage 2500 subscribers.
3)      By paying $45, you can manage 5000 subscribers.
4)      For $65, you can handle 10,000 subscribers.
5)      For $145, you can handle 25,000 email subscribers.
6)      For $250 per month, you can handle 50,000 subscribers.
So, on GetResponse, you pay according to your subscriber's base. If you think your subscribers will increase with time, then it's very easy to upgrade your plan.
MailChimp Review:
MailChimp is popular between bloggers community because it is free to use upto 2,000 subscribers. Most of the newbie bloggers choose MailChimp because of this free usage upto 2,000 subscribers. But it is a wise decision to use this service for collecting and managing emails?
MailChimp do offer free service for users to manage upto 2,000 subscribers and 12,000 emails per month. You have to pay to use service to serve for more than 2,000 subscribers. Most of the successful bloggers use auto responders, which comes with email marketing service account. Auto Responders are emails that are sent to every new subscriber after his subscription to certain blog. On MailChimp's free version, you don't get that one.
Although, premium subscribers of MailChimp can enjoy auto responders. We always say that ease of use is very important in everything for which you pay. Email marketing services are not an exception to this rule. But, MailChimp seems to break this rule in terms of usability. You cannot handle your account easily, if you don't have any experience of using email management service. It is quite hard for newbies to understand managing MailChimp account.
As we said earlier, MailChimp offers free service for users who are managing less than 2,000 subscribers.it seems good if you don't want to spend money on email marketing services at all. But in free plan from MailChimp, you don't get some features like Auto responders and more.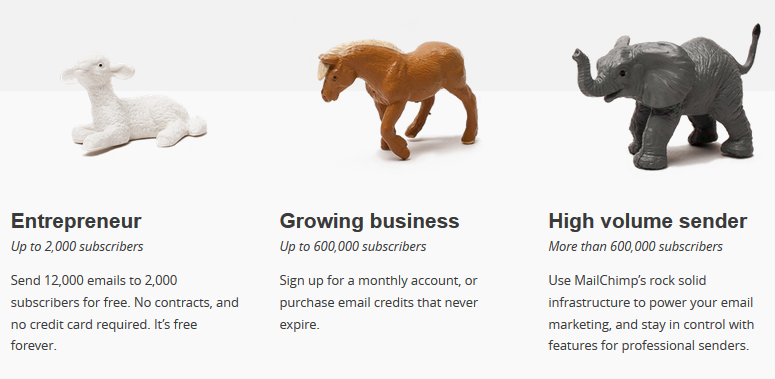 There are many plans listed on MailChimp website. You can enjoy free plan in which you can manage 2,000subscribers with email restrictions of 12,000 emails per month. Other plans in Growing Business category offers unlimited emails per month. In first plan, you pay $10 per month and can enjoy managing 500 subscribers. Second plan, which will cost you $15 dollars with capacity to manage 1000 subscribers at a time. Last two plans are prices at $20 and $25 respectively. With these plans, you can manage 1500 and 2000 subscribers respectively.
Verdict:
GetResponse and MailChimp are two leading email marketing services. They offer advance features to help you manage your email subscribers and monetize your email list. If you are looking for a more professional platform then you can surely choose GetResponse over MailChimp. GetResponse has in-depth features and numerous ways of building and managing email lists, in a friendly budget. MailChimp is also good, but lacks the comprehensive features GetResponse provide. You can select MailChimp if you are not interested in paying money or get access to premium email marketing features or if you're a novice. In this review, GetResponse is the winner for sure.