Facebook Messenger has become more than just a complementary app. Today, you can interact with people on Facebook and Instagram on it. And often, you feel the need to remove someone from Messenger.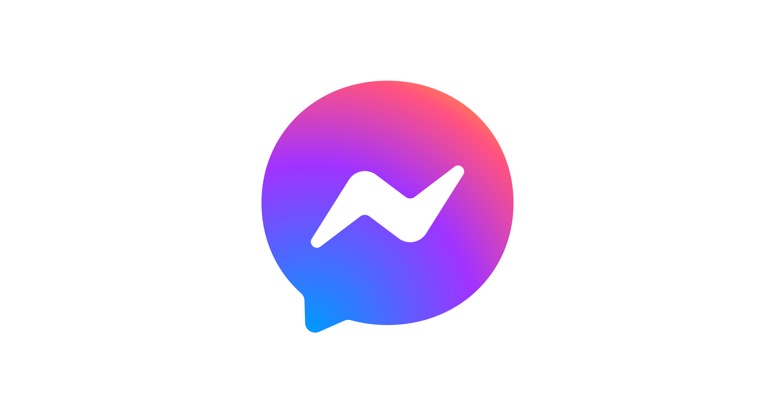 Blocking may not be an option sometimes. Although Facebook doesn't notify the other person, they can know by trying to send you a message. In this article, we will try to avoid the removal via blocking.
How to Remove Someone from Messenger without Blocking?
Here's where things get tricky! Earlier Messenger used to have a Delete Contact option, but it's not available now. So, you can either unfriend or delete all the Messenger contacts. You will find more solutions below.
Also Read:-
How to Remove People from Messenger (Unfriending)?
You know the messages from your friends will appear in your inbox. However, those from strangers end up in the Message requests folder. They will not come in without your permission. So, how do you unfriend someone?
Open Messenger and search for the person whom you want to remove.
Tap on the conversation.
Click on the "i" button located at the top-right corner.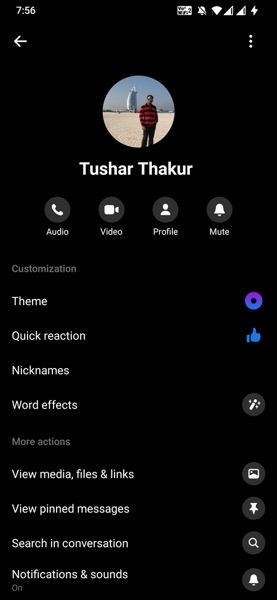 You will get four main buttons here; Audio, Video, Profile, and Mute. Opt for Profile.
Facebook will open up. Tap on the Friends button and choose Unfriend.
There you go! Once you unfriend, delete the entire conversation as well. When the same person tries to contact you, the messages will go to Message requests without cluttering your inbox.
How to Delete Someone from Facebook Messenger List (Restriction)?
One of the best methods to remove someone from Messenger is to restrict them. By restricting, their conversation disappears from the list. Moreover, you won't receive any notifications. And, you can't initiate any contact as well.
Open Messenger and go to the People tab.
Hit the contact button in the top-right corner.
You will see all the available contacts on Messenger.
Open the one you want to restrict and press the "i" icon.
Scroll down a bit. You will the Restrict option there.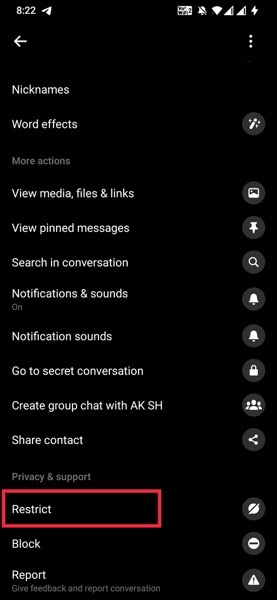 Don't worry! The person on the other end won't get any notifications about you restricting his/her contact.
How to Mute a Contact on Facebook Messenger?
You may have a dear friend or a loved one who always sends you annoying messages or memes. Of course, you can't block them, and neither can you unfriend them. So, what will you do?
By muting a contact, you will not receive notifications of their messages. How do you do that?
Open Messenger and long-press on the contact you want to mute.
From the menu that pops up, select Mute notifications.
You can block either the calls or the messages or both. Make your selection.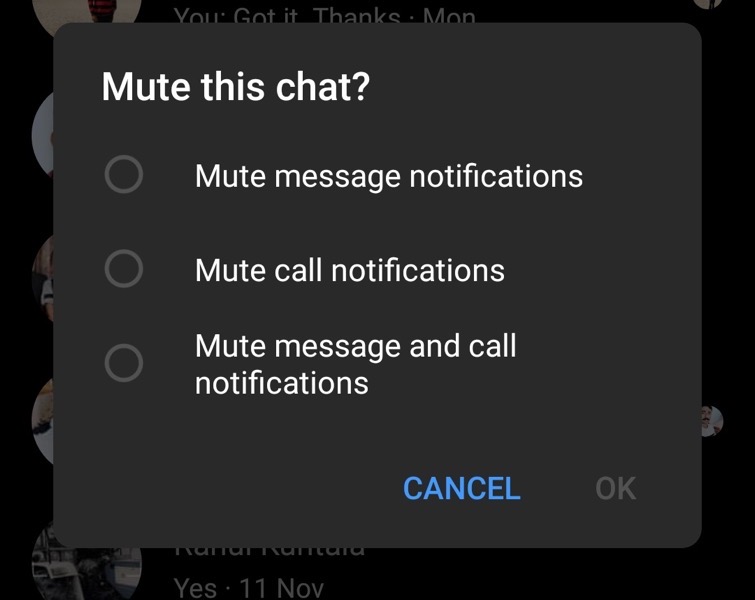 That's it! In an alternate method, you can just open the conversation and press the "i" icon to see the Mute button. Whatever way you choose, the outcome is going to be the same.
How to Remove Someone from a Messenger Group Chat?
Before we begin this section, you have to know that not everyone can remove a member from a Messenger group chat. You must be the admin of the group to do this.
Open Messenger and go to the group chat.
Tap on the Members button to see the list.
Click on the contact you want to remove.
Now, go with the Remove from group option.
As simple as that! You just removed that person from the group. Of course, the person will get a notification about the removal. If you don't want that to happen, do not proceed further with this method.
How to Bulk Remove Contacts?
Facebook Messenger has the option to remove contacts in bulk. If you want to remove every contact, you can do this. Note that this doesn't delete contacts on your phone. So, don't worry!
Open Messenger and tap on the menu button at the top-left.
Then, click on Settings.
Scroll down a bit to go with Phone contacts.
You will get two options; Upload contacts and Manage contacts. Opt for the second one.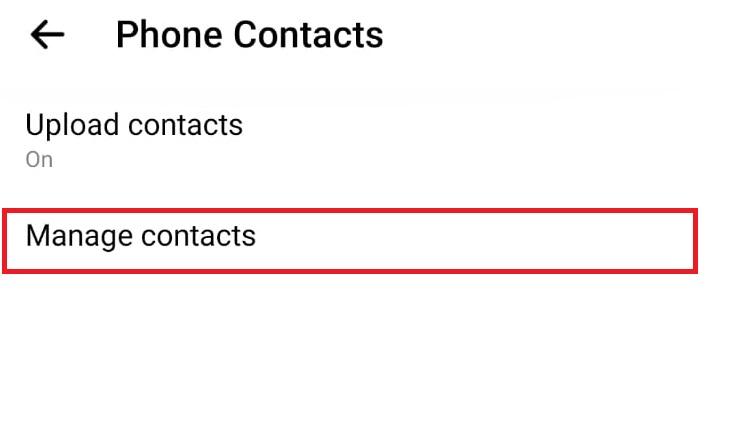 Chances are you get a prompt to log into your Facebook account (if you have a Facebook app, the login screen may not appear). Enter your credentials.
Now, tap Delete All Contacts.
Oops! Are you seeing all the contacts even after following the steps given above? Maybe, you have auto-sync turned on already. Let's now check how to disable that.
Follow the first three steps from the above method.
Then, choose the first option that says Upload contacts.
Make sure that the toggle is disabled. 
That's it! Once you do these steps, go through the first process once again. You won't see the contacts anymore. 
Why Take the Pain? Just Block the Contact!
If you ask us, we will say blocking is the best way to go. You won't get any messages from them, and neither can they call you. We are quite sure you know the process.
Open Messenger, search for the contact, long-press, and just hit the Block button. That's all! Once you block a contact, all the connection between both of you stops. The person on the other end may not recognise this at first. However, they can recognise you blocked him/her in the long run.
Frequently Asked Questions
Can you remove someone from a Messenger chat?
Of course, you can. Just Restrict that person and you will not see the name in the Messenger list. Or, you can go with the Mute option as well. If you don't mind him knowing, you always have the choice to block the contact. In case that person is your friend, simply unfriend him/her.
What happens when you remove a friend from Messenger?
That depends on the method you chose. When you restrict a contact, you won't get any notifications. The name disappears from the chat list. And, you can't initiate any contact. As you already know, blocking is complete isolation from that person. If you unfriend a friend, the messages he/she sends won't end up in the inbox.
Can you unfriend someone on Messenger without them knowing?
Unfriending is a process that happens on the whole Facebook platform. When you unfriend someone, they won't receive any notifications. If they happen to visit your profile, they will see the Add friend button. That means you are never their friend. Apart from this intimation, they won't get any direct notifications.
How do you know if someone restricted you on Messenger?
Can you see that person in real life? Then, try to call them. Their phone won't ring. You won't see their online status. Moreover, Messenger won't let you know whether they have read your messages or not.
Conclusion
Do you know how to remove someone from Messenger now? We have given you multiple ways to do so. The problem with blocking is that the person at the other end can realise what you have done in some way or the other. That's why we look for alternate ways. Don't forget to spend a few seconds scribbling a comment if you know any other methods to delete people from Facebook Messenger.