Google Chrome is so rich when it comes to the number and versatility of extensions. In fact, Mozilla Firefox, Edge and other browsers are not even up for a competition. The point here is this: there is one extension for all of us.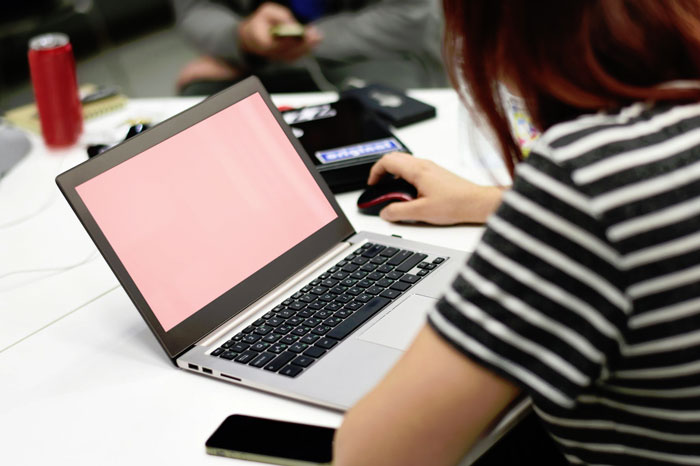 These simple additions can change the way you browse web and manage your work. For instance, if you are a blogger or a digital marketer, there are a bunch of Chrome extensions that can boost your overall productivity. In this article, we have created a list of the best Google Chrome extensions for productivity and smooth browsing experience. You might need some time for getting used to, but these extensions will surely help you save some time in the long run.
We have tried to include productivity extensions for different people who may be occupied in different sets of scenarios. Also, we have tested all the extensions mentioned here and use them on a regular basis. Ready to roll?
A brand-new, effective and information-rich New Tab page will be the first step towards productivity. If we're talking per se, the default New Tab page isn't that useful. Of course, good for navigation, but that's not what a Pro user is looking for.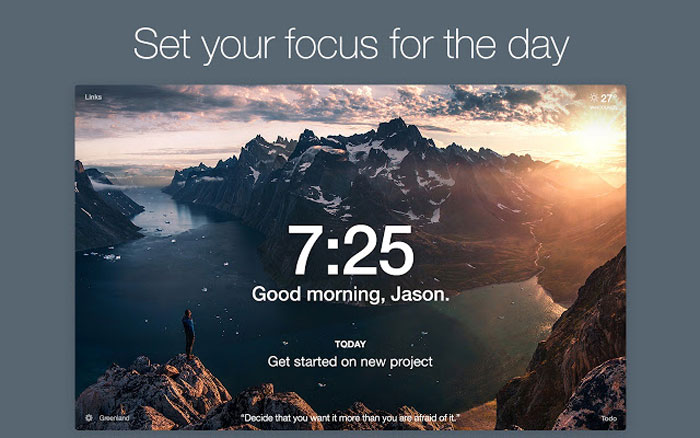 This is where Momentum Chrome extension enters the stage, offering you a brand-new New Tab page that arranges information you need for work. For starters, it offers an option to list out the tasks to be done and shows some inspirational quotes. Every time you open a new tab, you will be able to see a wonderful piece of image, some inspirational quotes and the list of works you've to do. Thanks to the options of customization, you can add and remove widgets according to your wish. Altogether, you can count in Momentum when you need to revamp your New Tab page in a productive manner.
Tired of relying on your brain to remember passwords? It's high-time you use LastPass, one of the popular, effective and widely-used password managers for Chrome.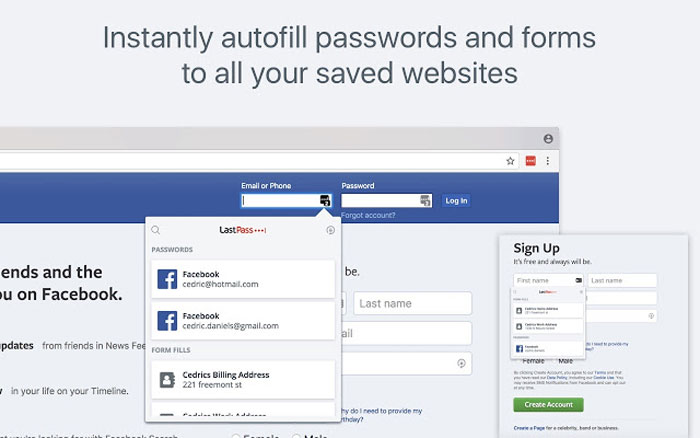 It's actually a fully-fledged service that works on multiple platforms and devices, but the Chrome extension does the job quite smoothly. The passwords will be available right through your Chrome browser and you are going to love the auto-fill feature for sure. The next time you have to enter your Facebook password, LastPass would do that for you. Apart from being free and easy to use, LastPass also offers some cool features, such as multi-device syncing and utility to generate strong passwords. Since the apps are available for Android and iOS, you can have the same experience using mobile devices as well.
If you find saving money while shopping as something productive, you should check out Keepa extension for Google Chrome.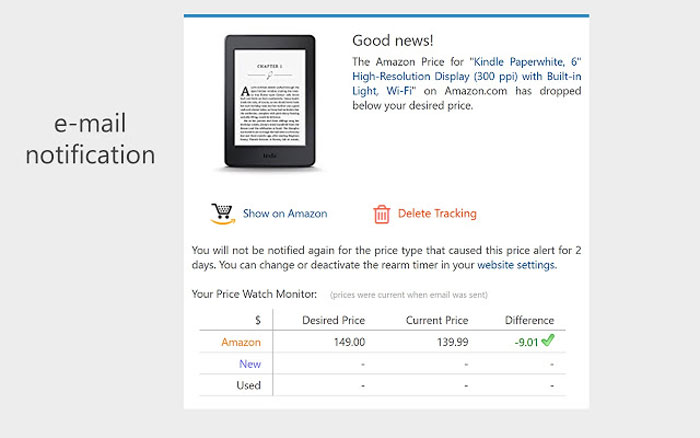 It's a wonderful extension that lets you understand the price history of almost every product in Amazon and its country-specific websites. All you have to do is install Keepa in your Chrome browser. The next time you open Amazon product page, you can see an additional widget with the graph. You can see the product-price graph for the past months, letting you know if the product was available at a lower price. It's also one of the very few extensions that let you track the pricing of certain products. You can be notified if a particular product's price goes beyond the limit set by you. Pretty useful, isn't it?
Managing your Android smartphone and Computer at the same time can be a tiresome task. Well, we know about WhatsApp Web, which lets you access messages from computer, but that's not enough.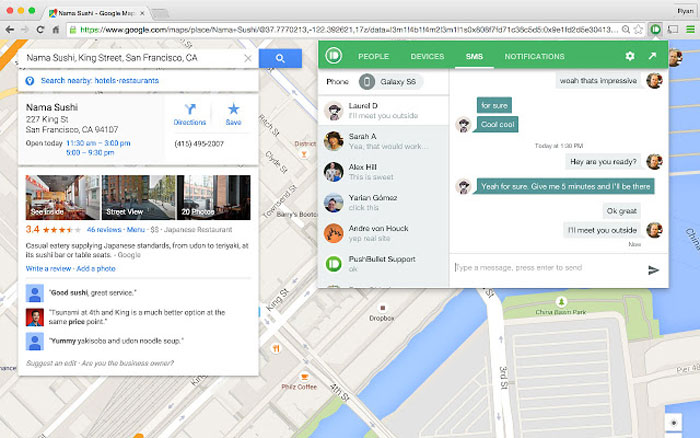 This is where you should benefit from Pushbullet, a wonderful Chrome extension that syncs information between Android devices and Chrome — in real-time. You can receive notifications from apps such as WhatsApp, Facebook & Kik Messenger, along with traditional SMS messages. You can directly send replies too. There are some other functionalities in Pushbullet, such as the ability to send links from your PC to Android and vice versa. This extension places itself conveniently in a simple bar, making things easier for newbies. Considering all these, Pushbullet is a damn productive extension that lets you manage your Android phone from Chrome browser.
Time management is the first step towards being somewhat productive, and RescueTime is a great Chrome extension that you can count on. Basically, at the end of every day, you should know where you are spending your time.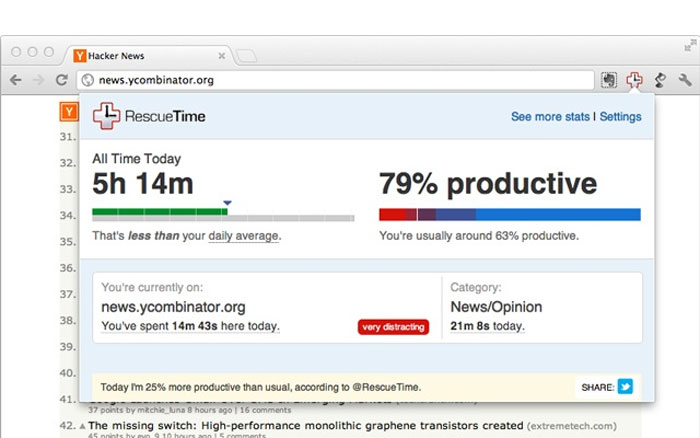 In most cases, people spend hours of time on social media and other non-productive websites as well as services. Unless you know about this habit, you cannot make changes. RescueTime works silently in the Chrome browser and analyses your browsing habits, also creating a productive and non-productive duo. At the end, when you check out the report, RescueTime will also tell you how much time you stayed really productive. So, if you want to control how much time you spend every day in Chrome browser, RescueTime is the smartest method to track.
Last extension in the list but something really useful, Boomerang for Gmail is the best choice if you use Gmail on a regular basis to send a lot of emails. As you know, Gmail does not have an in-built email scheduling set of features.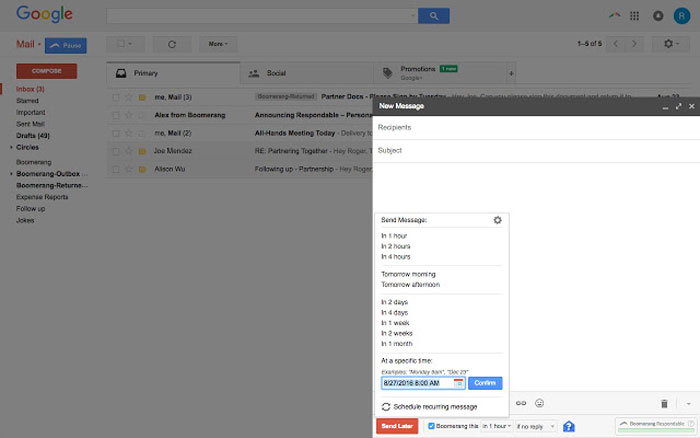 Using this extension, you can schedule emails to be sent later and track the emails you have sent already. It might be one of the complete email productivity suites for Gmail too. The best part is that every feature works so smoothly once you have installed the extension in your Chrome browser. You can access all the features from the Compose window in Gmail interface, which is great. You can also set up reminders within the Gmail interface for enhanced control and scheduling. Altogether, Boomerang for Gmail is a quite effective solution for boosting your Gmail experience.
Wrapping Up
We have chosen the list of the best and most productive Chrome extensions out there, and we've kept the number low for a reason. The point is that you can start using any of the abovementioned extensions — and the results are somewhat assured. It does not matter whether you're a busy marketer or a student who does casual stuff, there is at least one productivity Chrome extension in the list. Which one is your favorite in the list, by the way?