Google chrome is top browser now days. It was released on September 2, 2008. It is being used worldwide for surfing internet and downloading too. But the tendency of Google is not to provide setup (single .exe installable file) of their product. Extensions are like plugins which run under chrome just like we use many application softwares under windows environment like Adobe Photoshop to edit image, Google Chrome to surf internet etc…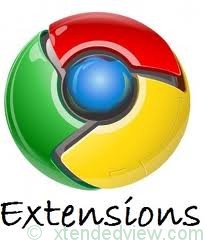 Read this:
How To install Google chrome manually, offline, without internet connection
Need of installing Chrome extensions offline and manually:
Before going to see the actual procedure to installing the extensions manually I should give a small explanation why we need to install it manually or we can say that offline. As anyone can install thousand of chrome extensions from Chrome extension gallery  just by one click and also it is free. But some time there is need to do so.
There can be Two main reasons that anyone will look to install the extensions offline and manually:
1)      To install it on PC which don't have internet connectivity:
This is main reason why anyone will need help regarding this. Suppose that we want to install the chrome and chrome extension to a computer that doesn't have internet connectivity. So we first need to install chrome from its offline setup and then see the procedure for installing extensions offline.
2)       "Extension Install Failure" error:
Sometimes, especially when a extension having large memory size. Such a extension might give you error while installing directly from Chrome extension Gallery. So in this case you may need to download it by any download manager like Internet Download Manager-IDM and they try to install it manually. It will work surely.
How to install Chrome extensions offline and manually (Procedure):
Now the procedure:
Step 1:
First download the extension file by going Chrome extension gallery and click on ADD to chrome and it will start download in the chrome so now you can copy that download address and put it into any download manger like IDM
.
Step 2:
After saving the file extract it to a folder by using software 7- zip– http://www.7-zip.org/download.html
Step 3:
Go to Settings –Options—Extensions and click on Developer mode. You will see the button load unpacked extension and select the folder in which you extracted the extension.

Done. Now you have successfully added the extension to your chrome.