If you are a remote worker, an essential room in your house after the kitchen, of course, should be your office. It is your escape away from home; stepping into your office, you should always be in the right frame of mind.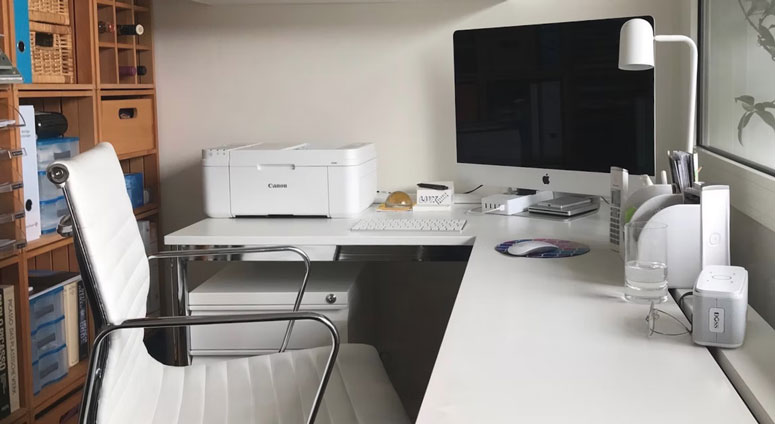 The office should be decorated and organized in a way that encourages productivity. Incorporating specific office equipment and gadgets will elevate the overall functionality of your space. Therefore, allowing you to work without any distractions or discomforts.
Here are five tips to add functionality to your home office.
Office Equipment
Firstly, the essential features of your home office are the various desk equipment that you'll need to conduct your work. Without question, you'll need an office desk like a standing desk or a regular desk and a chair. Other crucial features include a scanner printer, stationery, desk lamp, and pegboard or desk calendar.
These features will help you work more efficiently in your office. Note that you should organize these gadgets in a way that will be comfortable for you to reach without having to stand or walk to the other side of the room. This layout will save you time and eliminate the opportunity for distractions.
Air Conditioning
Air conditioning is a highly beneficial feature that you can add to your office space. Health experts suggest that a cooler room can drastically reduce work-related stress levels and decrease drowsiness usually caused by warm and stuffy rooms.
The air conditioner also cools down office equipment such as your laptop, printer, and scanner, which usually get warm when in use.
Air conditioners have a dual purpose in that they can help you adjust the air in your office according to the season or weather. In summer, they make the air cooler while making the atmosphere warmer in winter, thus creating a comfortable office environment conducive to high productivity levels.
Lighting
Lighting is another crucial aspect of an efficient workspace. The proper lighting allows you to do your work comfortably and without the need to adjust your eyes or posture.
Task lighting or a desk lamp are much better alternatives than ceiling lights. They are mobile and give you the ability to focus light directly on the platform you are working on.
Also, try to use the available natural light as much as possible. Placing your desk close to a source of natural light, like windows, will allow you to take a two to three minutes break where you can embrace the natural scenery and perhaps gain some inspiration.
Storage is Essential
Office storage is essential to help you avoid walking in and out of your office during working hours. Remote work comes with a lot of distractions. You may find yourself doing chores like washing dishes or loading the washing machine when you should be working.
Having adequate storage for stationery and equipment such as printer ink refills and printing paper in your office will eliminate the chances of leaving your desk.
Open shelving or metal storage racks are perfect for the office environment. They give you excellent visibility and help you practically organize your tools.
Indoor Plants
Adding greenery to your workspace comes with a lot of advantages. Much scientific research shows that plants can reduce stress, induce relaxation and boost productivity by 15%.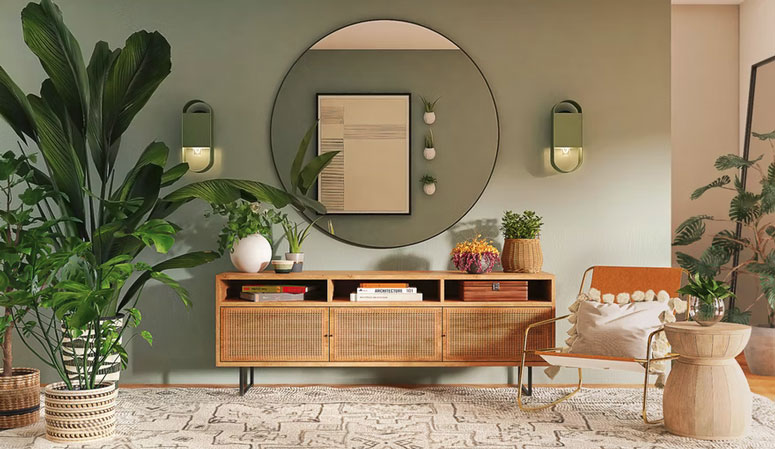 Certain plants like the spider and snake plant release oxygen into the air, thus improving the air quality in your office. Plants, therefore, reduce the prevalence of air-borne diseases or illnesses.
Plants also create a green and naturally vibrant scenery that helps you relax even on stressful days.
Your home office should mimic a typical work environment, and it should incorporate all the tools and gadgets needed to make your work easier. The office should also have some unique features dear to your style.
Creating a space conducive to work activities and capable of inducing calmness and relaxation is essential to a productive and functional workspace.