While playing real money games like rummy, the entire focus is on winning massive cash prizes and showcasing the best moves to counter the strategies of the opponents. To thrive and stay ahead in this competitive rummy landscape, it is important to keep sharpening your rummy skills on an everyday basis. Especially for those who are playing on a professional level, it is crucial to hone your game skills regularly. But wait, you can't polish your real skills by playing cash games at medium or high stakes – especially when you are a beginner or learning online rummy games.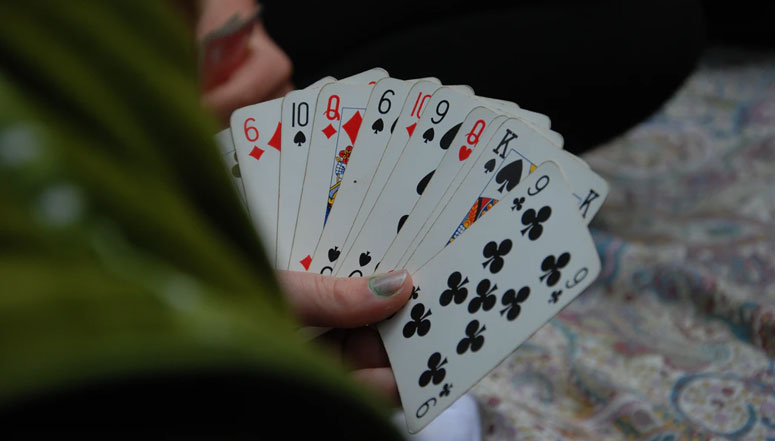 Photo by Alessandro Bogliari on Unsplash
Many players invest their time in practice games to enhance their gameplay and develop winning traits. Practice games make you better at observing things, utilizing your mathematical and predictive abilities as per different situations, and not cloud your judgments on emotions. It is the best way to work on your logical skills and train your mind to stay calm even in the toughest situations.
Why Are Free Rummy Games Your Best Friend?
Free rummy games are the best way to polish your game skills and real-life skills at the same time. Especially for beginners or those who are new to the world of online rummy – free rummy games are like their best partner. Players can utilize the online free games to understand the intricacies of the game and be more confident while playing high-stakes games or partake in the big tournaments. You can play online free rummy games at Adda52Rummy and achieve mastery in the game. One can easily utilize free rummy games to learn how to rational decisions within a given time frame, predict opponents' moves, master the rummy rules, and be wary of the key strategies. Prep yourself up for the big tournaments, massive leaderboards, high stakes games, and increase your winnings!
Below-mentioned is some advantages of free rummy games:
Flexibility: Free rummy games offer you the flexibility to learn and improve your game strategies, adjust your game patterns, and discover new strategies. Free rummy games put you in a good position to strengthen your game without spending money on buy-in. In addition to this, there is no pressure of winning and taking care of your bankroll. You can better focus on the game, observe the strategies of your opponents, learn 13 card rummy, 21 card rummy, and learn to adopt a flexible approach while in the game.
Response Time: You can utilize the free rummy tables to improve your response time in the game. To stay ahead in the game, it is crucial to make wise decisions in the quickest of the moment. Taking too much time in making a decision can make you suffer in the game. So practice daily on free rummy tables and train yourself to make the best decisions within a given frame of time.
Test Your Strategies: The best part about free rummy games is that you can compete and engage with different players with different experiences and skill levels without spending much money and taking your skills a notch higher. As you are on the free tables, you can leverage the freedom to experiment with different strategies against different types of opponents – without any fear of losing big.
Assess Risks & Opportunity: Quite relatable to the above point – free rummy games are the best way to discover effective strategies as well as teach you the art of evaluating the odds of winning and losing. As there is no pressure on your mind, you can better analyze if odds are in your favor or not! The best part is that you can stay in the game even if things are not going in your favor to understand where you are going wrong and learn from the strategies of your rivals.
Final Words
Free rummy practice games will make you concentrate better on the game, unlock your true potential at the competitive tables, amp your gameplay, and learn new tactics. If you are a beginner and keen to learn more about online rummy, then play free rummy games online at Adda52Rummy, grab your massive winnings, and prepare yourself for the bigger tournaments in the future.
Don't delay, taste the thrill today and improve your rummy skills!