There's something about the classic games that you grew up with as a kid that makes them so appealing. Modern video games are incredible, but retro games have an appeal that is hard to match. If you have kids of your own now, then you might be interested in showing them the games that you grew up with. You might already have some specific games in mind that you'd like to introduce them to, but there could be some great gems out there that you might not have played as well.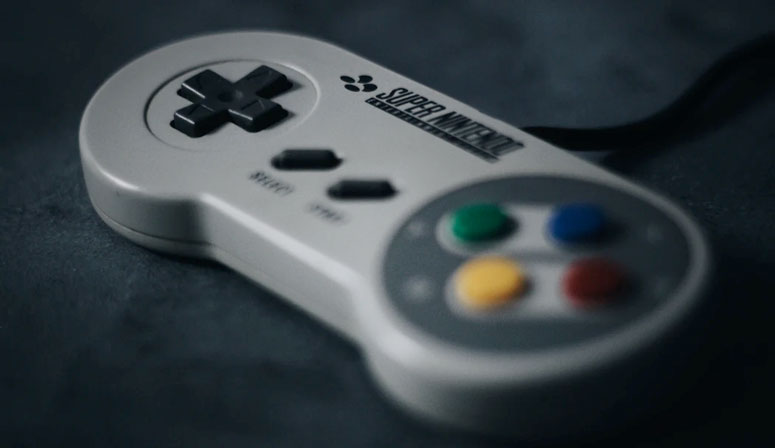 Read on to learn about ten great old-school games to play with your kids. These games are titles that stand the test of time. Whether you want to play them with your kids using emulators or if you want to seek out official releases, they'll surely help you to have many evenings of fun.
Streets of Rage 2
Streets of Rage 2 might be the very best beat 'em up game of all time. It's considered to be a classic for a reason. This title allows you to team up in 2-player mode to take down the forces of the diabolical Mr. X. The game has mechanics that are very simple to learn, but it's also satisfying to get good at the game and truly clean up the streets.
It's hard to mention this title without talking about the incredible soundtrack. Streets of Rage 2 has one of the best video game soundtracks ever made. Many consider this to be Yuzo Koshiro's finest work. The game originally came out on the Sega Genesis, and it's available as a part of the modern Sega Genesis collection on PC, PS4, Xbox consoles, and Nintendo Switch.
Burgertime
Burgertime is a simple arcade title where you play as a chef known as Peter Pepper. He has to try his best to make hamburgers while he's being chased around the stage by angry ingredients that have come to life. It's a classic arcade game that many people love. If you'd like to show your kids what games were like in the very early days of gaming, then this is a fun one to choose
Super Mario Bros. 3
Super Mario Bros. 3 is a game that simply must be played by anyone who likes Mario. If your kid enjoys playing modern Mario titles like Super Mario Odyssey or Mario Maker 2, then this will appeal to them. You can take turns in the two-player mode with one player being Mario and the other being Luigi. This is considered to be one of the greatest games ever and you'll have a great time playing it with your kids.
Crazy Taxi
Crazy Taxi is a classic arcade game that has you driving passengers to various destinations. You have to get them there fast or the passengers will bail on you without giving you your money. This title came out on the Sega Dreamcast, but it's also available on the PS2. There isn't a traditional two-player mode, but it's fun to compete and see who can rack up the most cash.
Saturn Bomberman
Just about any Bomberman game is guaranteed to be fun. Bomberman is a franchise that has been running for a long time, but many would agree that Saturn Bomberman on the Sega Saturn is the best entry. It has a great story mode where you can team up with friends to take down bad guys. The competitive mode is very entertaining and even allows for ten players to enjoy the game at once if you have the proper accessories.
Super Mario Kart
Super Mario Kart is a game that started a whole new genre. The kart racing genre began when Super Mario Kart was released on the Super Nintendo, and it has become a best-selling series for Nintendo. The original game is simple, but it's also great fun and has held up well. If you want to show your kid the roots of the Mario Kart franchise, then you'll be able to do so easily on the SNES Classic.
Mega Man X
Mega Man games can be a bit difficult at times, but some are more beginner-friendly than others. One of the best Mega Man games to play when you're new to the series is Mega Man X. It's going to be a good option for introducing your kids to how cool Mega Man can be. This game has everything that you could want in a great action platformer, and you can take turns playing stages while reliving your own childhood memories of this classic.
Donkey Kong Country
Donkey Kong Country was a marvelous game when it came out on the Super Nintendo. It had amazing graphics that people didn't think were possible to achieve on a 16-bit gaming platform. This game still looks pretty today, and it also happens to be a blast. If your kids enjoy modern Donkey Kong titles, then you should play the classic Donkey Kong Country with them since it's available for free on Nintendo Switch as part of the online subscription service.
WWF No Mercy
Perhaps you grew up playing the N64 and you also loved professional wrestling when it was really popular in the late 90s. In that case, there's a good chance you owned and loved WWF No Mercy. It is still considered to be the best wrestling game of all time by many individuals. If your kids love wrestling, then playing this game together will be great.
They might even recognize a few of the roster members since some of them are still wrestling today. With stars such as Jeff Hardy, Matt Hardy, Taz, and Edge, your kids will surely enjoy this. The graphics are certainly a bit dated, but they do have a certain charm. The gameplay is second to none when it comes to wrestling games, though.
Teenage Mutant Ninja Turtles IV: Turtles in Time
Anyone who grew up playing this title won't be surprised to find it on this list. Turtles in Time was a classic arcade beat 'em up title that was then ported to the Super Nintendo. It was a legendary game that perfected the TMNT formula. While the SNES version only had two-player support, it was an amazing title that everyone wanted to own.
It'll be a lot of fun to go back and play this one with your kids. TMNT is still a popular franchise and there is a modern cartoon that your kids might be watching. You can show them how the turtles were when you were younger by playing this game together. It's easy enough for kids to understand how to play this game and you're going to be able to have a lot of fun together if you choose to bust this one out.
Also read: 10 Best Sega Genesis Emulator for Windows and Mac
Sometimes Parenting is Hard
Sometimes parenting is hard and you might get frustrated with your kids. If your kids have been giving you a tough time, then you might need a bit of support. Consider reaching out to BetterHelp so that you can learn how to deal with parental stress. You'll always be able to reach out to a qualified counselor, and you can even get helpful advice that might make parenting a bit easier.