Windows 8 is the new Operating System on the scene. Everyone's heard of it, though those reviews have ranged from saying it's atrocious to absolutely fantastic.
As each day goes by more and more people upgrade to use it. Whether you're choosing to upgrade your old laptop or PC or the one you've got your eye on comes pre-packaged with 8, here's a brief run-down of the changes and features so that you know what the upgrade to Windows 8 means for you.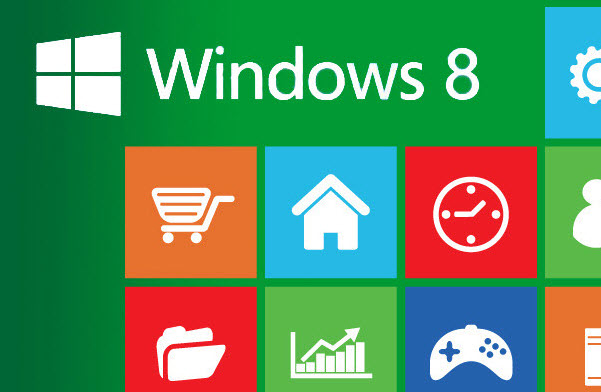 Read:
Let's Start with Aesthetics…
Appearance-wise, Windows 8 is a beast unlike anything you've seen from Windows so far. Much like many of the other updates, this was put into place so that this generation of Windows OS can not only function on a laptop or desktop computer, but it can be mobile phone touch-screen-friendly and tablet-friendly too.
As such, the Start Menu you know and love has been replaced by a Start Screen, a full-screen menu which the system boots into automatically when you start your computer and which can be accessed anytime you'd like after that. Instead of icons, you now have what they call "tiles," which you click on to open your applications.
Moving On to Functionality…
Functionally, Windows 8 is a superior software. It boots faster than its predecessor and continues to run quicker and more smoothly overall. On top of that, Windows 8's built-in security system, Defender, is infinitely more suited to protect your computer than the Microsoft Security Essentials of Windows 7. Gone are the days when you're forced to download outside security programs like AVG or Norton's Antivirus to make sure your information is secure.
In addition to the new Start Screen, Windows 8 can run both apps and programs. Apps are not programs – apps open full-screen in this Start Screen (also known as Metro), while programs open up on the desktop like they did in previous versions.
Windows 8 also converges all of your scattered resources into one location. Instead of having separate contact lists for your e-mail, Skype, and your various social networking sites, you now have one under the "People" app. Similarly, you'll find an e-mail app on your Start Screen as well. You can also search a wide variety of locations (within your computer, via the internet, in your e-mail folders, and around the world through a Travel app, just to name a few) through one quick, easy search bar.
Touch screens aren't the only thing that Windows 8 is looking to cater to.
Microsoft took into consideration the growing number of people who use two, three, even four monitors with their computer. Now it allows you to customize exactly what you want on which screen, plus select a desktop wallpaper for each individual monitor.
On top of everything else, Windows was very keen on integrating the SkyDrive app into Windows 8. Now, you can access nearly anything on your computer through any of your other Windows 8 devices, like your tablet or even your phone.
Unfortunately, you may have to re-learn how to navigate the various settings your computer or other device may have. Windows 8's settings are now spread between the traditional Control Panel and the new Metro Settings. You'll also need to re-learn a few other things that were relatively simple on Windows 7, such as accessing your documents with no readily-available Documents folder or turning off your device through the Settings menu rather than simply clicking Start then Shut Down like before.
For a more technical view of exactly what kind of performance the upgrade offers you, PC World offers a good comparison.
Also, we can't overlook the 3D printing capabilities that will be supported by Windows 8. Ink Technologies wrote about this that you can read here.
Making the Upgrade…
If you don't already have a copy picked out for you, you may be wondering which version of Windows 8 to upgrade to. Windows themselves offers a comparison here between Windows 8 and Windows 8 Pro, and that should help you make the final decision.
If you're upgrading straight from Windows 7, you'll keep almost everything you had on your previous computer – programs, files, and settings alike. From Vista, you'll only keep settings and files. If you're starting fresh with a brand new Windows 8 laptop none of this is an issue, as you'll be transferring everything manually either way.
All in all, the installation process is quick and painless, rarely taking more than 10 or 15 minutes between the start of the process and the moment you create your personal account. So sit down, let it walk you through the process, and enjoy the features of Windows 8.