Whether you are facing speed and performance issues with your Windows PC or it's just time for a general cleanup to spare some extra space, you should be looking for an efficient uninstaller tool to get rid of software you don't use anymore. Granted! The IObit Uninstaller 10 is the solution you have been in search of. It can quickly get rid of those stubborn software and save you time and hassle. Free up precious storage on your PC and see how it affects its overall performance.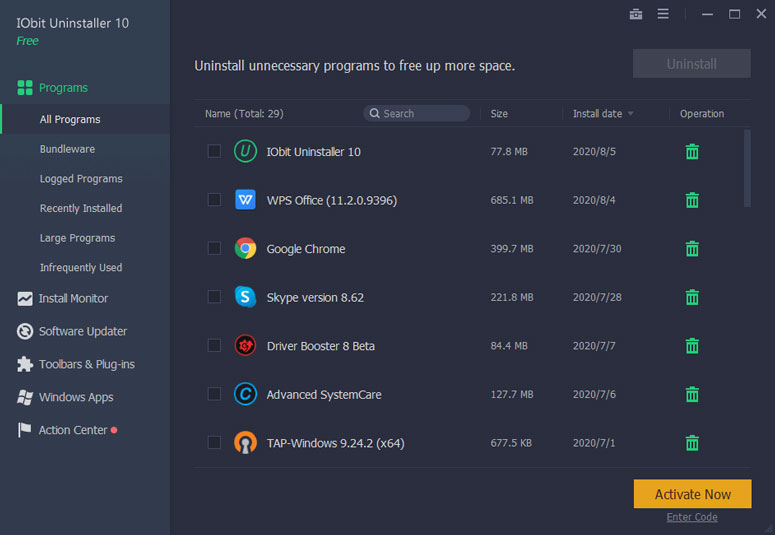 What is IObit Uninstaller 10?
The IObit Uninstaller 10 is your one-click uninstall tool, especially for bundled software. It's your safe and simple way of removing any unwanted software, Windows Apps, malicious/ad plugins, and Universal Windows Platform apps to keep your PC clean, secure, and running smoothly all the time.
Why Do You Need It?
Uninstalling undesirable software from your Windows PC can be boring and time-consuming, especially when you have a heap to get rid of. Besides, some software might leave behind their traces while others can be malicious and simply just can't be installed. Instead of letting them reside on your PC and consume precious system resources, you should get a reliable uninstaller tool like IObit Uninstaller 10 and take advantage of its many features to uninstall software that you don't need anymore.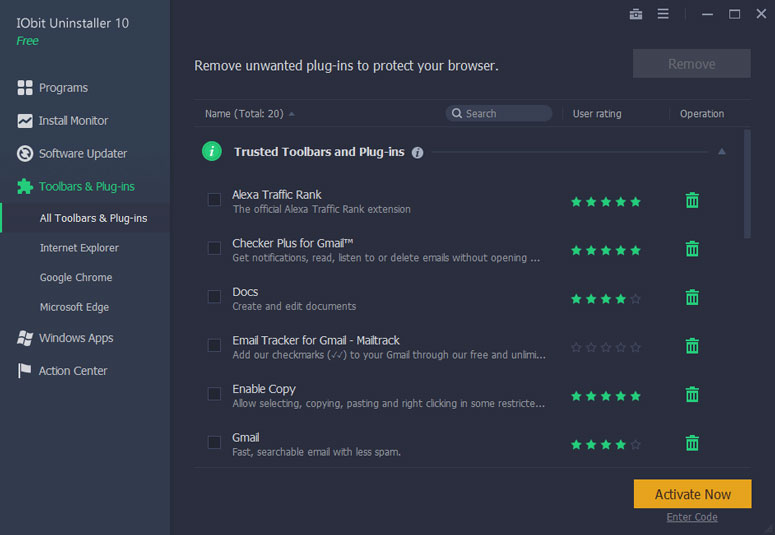 Key Features of IObit Uninstaller 10
Some key features of the IObit Uninstaller 10 are highlighted below.
Quick and simple software uninstalling in batches
User-friendly interface
Browser plugins uninstaller
Install monitor to keep a check on new installations and changes made to your system
Software updater
System restore
Force uninstall for those stubborn software
Uninstall history to keep track of all the software being removed
File shredder to ensure complete uninstall with no junk files or traces left behind
Pros
Quick and easy to install
Allows batch uninstalls
Uninstalls software after creating a system restore point
Removes software updates installed using Windows Update
Identifies and explains installed apps that need updating to a newer version
Simple drag and drop uninstallation
File shredder ensures every trace of the software is removed when you uninstall it
Cons
You always see some advertisement at the bottom of the software screen
May not allow for removing all parts of the bundled software and only helps identify them
Conclusion
IObit Uninstaller 10 is a free and handy tool for removing any Windows batch applications, browser toolbars and Windows built-in apps. It indeed keeps your system lighter and will enhance its performance manifolds. Why not try it?