Developers spend long hours behind their desks coding, so it is only important that they have a proper work setup. With a disorganized desk or a poorly looking set up, it will be difficult to concentrate or even get the work done effectively. A new survey shows a 47% increase in worker productivity despite the pandemic and most of these people would attribute this to a proper workstation that has helped them to stay productive while working from home.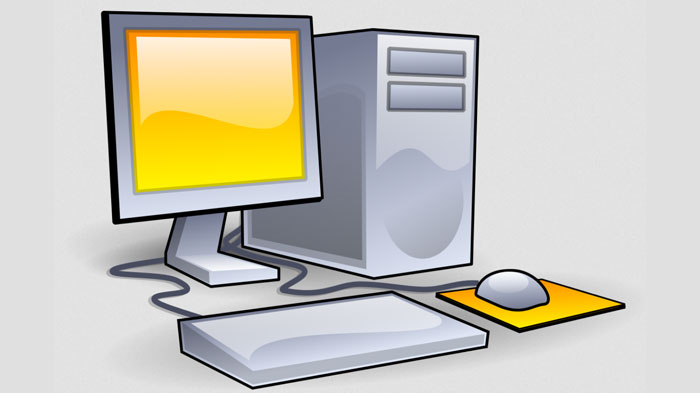 As a developer, whether you are working from home or the office, you want to ensure you have the ideal desk setup for developers. This comprises many things, including the furniture, lighting, decoration, sound system, cable management system, and any other thing to help you stay motivated, focused, inspired, and most importantly, productive.
Essential Tools for Your Workstation
To set up a desk for developers, there are some essential tools that you must have. This will help you stay on course with the best desk setup guide to create the ideal workspace every developer would desire.
1. Desk Essentials: Pens, Highlighters, Notepads
Using pen and paper on your desk will never get old regardless of how technologically advanced the world is. There will always be a need to write something down. Most times, it's easier to grab a quick pen and paper to scribble something rather than typing it on a device, which could require extra effort and time. You want to ensure that you have these desk essentials within reach whenever you need them. Stick-on notes could also come in handy to take note of project ideas, meetings, or make daily quick to-do lists.
Get a nice pen holder to keep all your pen together in one place. Preferably, you can opt for a pen with a stylus, so you can make an easy switch between your touch-screen devices and your papers. A whiteboard could also be a better alternative to papers if you are environmentally conscious, as you can write and erase from time to time.
2) Dual Monitors
The benefits of dual monitors cannot be overemphasized, especially for developers. It helps you get the work done on time and more effectively. It also improves your multitasking abilities, helps with easier cutting and pasting, detailed editing, and is effective for comparing products or webpages or any two screens at a time side by side. With a second monitor, you can easily look at the requirements of the project and draft a function at the same time without going back and forth all the time or constantly switching tabs. This is effective in reducing errors as you get to finish your tasks on time. If you don't already have a second monitor, you should consider getting one.
3) A Comfortable Chair
One major thing in a developer's desk setup is the chair, considering that you will spend hours upon hours coding, and you want to be as comfortable as possible. When you spend this much time at your desk daily, every single thing counts, including how you sit and position your shoulders and hands as you type.
There have also been several studies on how using a comfortable chair can help reduce the risk of musculoskeletal pain. One of such is the study from the Medical Journal of the Islamic Republic of Iran on Ergonomic Intervention on Musculoskeletal Complaints. This study shows how the frequency of musculoskeletal complaints reduced after introducing ergonomic modifications which consisted of correcting the arrangement of workstation and changing some equipment.
Most importantly, it helps improve productivity by reducing awkward postures and helps you to constantly maintain the correct posture. When choosing a chair, ensure it is stable, has an adjustable height and headrest, and good lumbar support.
4) A Great Desk
Pairing a comfortable chair with a great desk can transform your work experience, as you will get more quality work hours. Get a desk that is large and strong enough to accommodate all your tools, including your dual monitors, keyboard, mouse, or any other important thing you would need on the desk.
You could also opt for an adjustable desk to ensure you can easily pair it with your chair and maintain a good distance between both. An adjustable desk is also great to help you switch between standing and sitting while working. This will help reduce the risks associated with a sedentary lifestyle and is also a great way to stretch your muscles and do some quick exercise while at it.
Position both your desk and chair properly to ensure you can easily reach your keyboard with your monitors at eye level. Also, ensure that you don't have to strain your muscles to reach anything on your desk; keep them within reach.
5) Noise-canceling Headphones
A good sound setup is one of the things that complete a workspace, and headphones are perfect for that. Most developers prefer to listen to music as they code. Getting a noise-canceling headphone could also help you reduce distractions or prevent others from interrupting you, so you can focus better on your work, even if you do not wish to listen to music.
6) Lighting
Lighting in the workspace is often underrated but it plays a huge role in workplace productivity. Start by making the most of already existing lights, also known as natural lights like the sun. Set up your desk in such a way that there's adequate natural light coming in.
A study from Cornell University showed workers who were exposed to natural light to have experienced up to 84% drop in complaints such as headaches, eye strain, and blurred vision, all of which could have caused increased fatigue. The absence of these conditions contributed to how productive these workers were. Another study from the University of Oregon showed that people who had a decent exposure to sunlight took 6.5 percent less sick leave compared to others who were hardly exposed.
Other benefits of natural lights include sleep improvement, reduction in utility costs, and also improved engagement among workers.
Artificial lights are also important, as you won't always have the natural lights available or you might just need a little more support to provide adequate lighting for the work environment. Make sure the lights are positioned correctly to avoid casting shadows while working and also ensure that they are clean and in good condition to give you the best experience.
7) Decorations
You can design and decorate your workspace however you want, to suit your personality. There are different ways to go about this but first, ensure you are using the right blend of colors. For most people, they would rather use wall arts or stickers or opt for simple plants. You can also have some inspirational quotes hung up on the wall, not only for decoration purposes but to inspire yourself from time to time and keep you going.
A survey of 1000 American workers shows that only 11% of workers are satisfied with their work environment. Nearly half of these workers attest that the design and decor of their workplace have no personality. This has affected their productivity at work. If you are in a position to make your workplace better, especially if you work from home, give it a great shot and get those decors in place.
8) Desk Companion
Feel free to customize your desk as much as you can to give you a sense of ownership of the space. Most developers tend to use custom items such as stickers or coffee mugs that depict what they do or their personalities. You can also make use of personal photos or any form of art that resonates best with you to make your desk setup as lively and personal as possible.
Other Tips to Create the Best Work Environment as a Developer
1) Create an Ergonomic Space
Creating an ergonomic space is unarguably one of the best investments you'll ever make when it comes to setting up a workspace. Ergonomics is all about designing and arranging your space to improve your productivity. We already highlighted getting a comfortable chair and desk earlier. In addition to that, you want to ensure that your monitor is positioned properly, your arms are well-rested as you work, and you also have good lighting to avoid straining your eyes as you work.
You will also need a good keyboard and mouse to support your work and ensure they are placed in the right angles. If you use just your laptop, you might need a laptop stand to ensure the screen is set at eye level to make your work more convenient
Good ergonomics also mean organizing your workspace and keeping it devoid of clutter to help you keep your thoughts clear and be even more effective. Experts from the United States Department of Labor advise that you divide your desk into reach zones and arrange your items according to how much you need them as you work. This will help ensure you have the most important and frequently used items within your reach and you won't have to stretch or constantly get distracted from trying to reach an item.
2) Use Quality Equipment
As you purchase the necessary things required for your desk setup, remember to invest in quality items that will give you a smooth workflow and help you get the work done faster with quality results. Get a laptop with the latest software, quality hard drives, with improved CPU and RAM. Get the best equipment, as long as it is within your power if you want to make your work more convenient and productive than ever.
3) Use Sketchpads or Whiteboards
You will have to use your imagination a lot as a developer and this is where sketchpads or whiteboards come in to make your work easier. These tools will help you visualize every idea and make your work even easier.
4) Have Enough Space for Leisure
Whether you are working from home or in a corporate environment, you need to create enough space to at least stretch your muscles and walk around a bit. Don't get all clustered in a little space if you can make room for more. Take breaks in-between long hours of coding to rest and move around and there should be room to do that easily. A 2019 study shows that the moderate use of workplace internet leisure can have a positive and significant effect on workplace outcome variables. So, allow some space to enable you to take short and long breaks to aid productivity in the long run.
5) Allow Some Privacy and Comfort
Everyone deserves some form of privacy when it comes to working, and comfort is in no way arguable. As you create your work desk, try to stay away from distractions as much as you can. Software development requires long-term concentration and if you are constantly getting distracted, it can slow your work down or even have an effect on the quality of the work.
Also, it is important to be comfortable while you work. Apart from using comfortable chairs and desks, you can also create the kind of environment you want. For example, have a coffee maker and mug in place, a fridge to store cold water or drinks and maybe something to snack on. You wouldn't want to be too rigid on yourself by working for ridiculously long hours without catching a break.
Conclusion
If you have ever wondered how to go about setting up a workplace as a developer, these ideas will be a great start. Everyone deserves to work in a place that gives room for increased productivity, which is why your desk setup should be taken seriously. If you have never bothered about creating an ideal workspace, consider how this has affected your productivity over time and see how improving it can change the scope of your work.
Long hours of coding should not entirely be boring if you can do something about it and experience a seamless workflow than ever. There's never a better time than now to start.