Regardless several kinds of hardware and software you have packed inside your PC, there is a flow of electrons – commonly known as electricity – that powers everything happening inside PC cabin. In that sense, importance of choosing a good Power Supply System is a big deal, indeed. Nevertheless, it seems like people are still giving least importance to power supplies, though it has an enormous effect on all your activities around your PC. We guess that the reason is use of conventional methods of SMPSs while most of other components have acquired notable changes. However, as a changing subject, we would like to introduce you a high-end, feature-rich and revolutionary SMPS, AX860i Digital ATX, for powering your personal computers.
AX860i Digital ATX – An Overview
Just as the name of the product implies, AX860i Digital ATX has the power of digital stuff, rather than a mere hardware component of your PC. Obviously, the digital property is what makes AX860i Digital ATX different. The product, from Corsair, is the very fest power supply making use of DSP along with tightly packed and impressive performance capabilities.  As you can guess, AX860i Digital ATX is not a PSU for normal users. Instead, it focuses on high-end specifications so that the product can reach gaming people and those, who require high-level performance.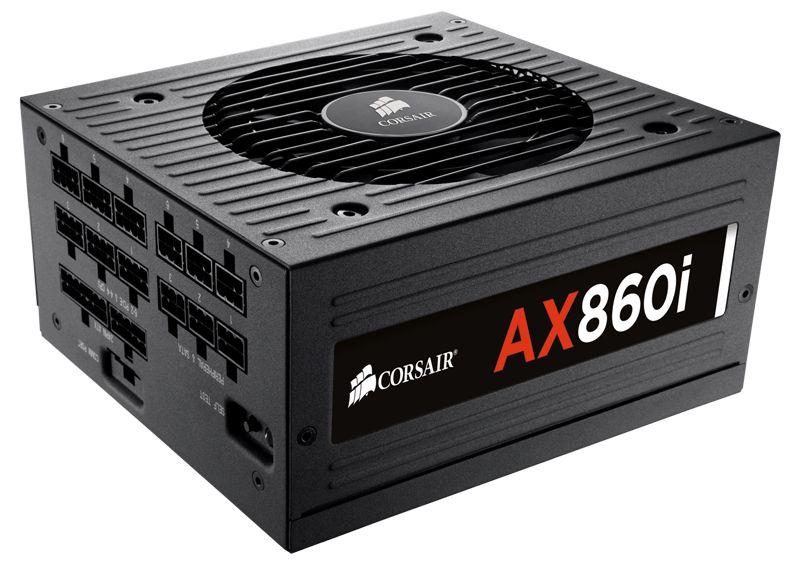 This PSU has a wattage range of 760 to 860, which suits the requirement of a PC gamer rather than a normal user. As the product has the power of digital connectivity, the product can provide you stable voltage levels, so that none of power failures can affect your data. The company has also included a design such that you will hear less noise from the device. The device also makes use of 80 PLUS Platinum Certification along with the ability to consume less power. Now, let's check out major and noticeable features of AX860i Digital ATX.
Build
AX860i Digital ATX keeps the word of change from the build and design of the product itself. The PSU has a dimension of 160*150*86mm, which is quite suitable for a high-end PSU. Instead of combining all the connecting wires together, Corsair gives you a cover of all cables, consisting of 14 cables, which you have to connect manually to each socket. The most important feature of these separated cables is that you have less messing up with wires, as you just have to connect, which is actually required. As you know, in other kind of PSUs, you will have to stuff all your unwanted wires inside the cabin.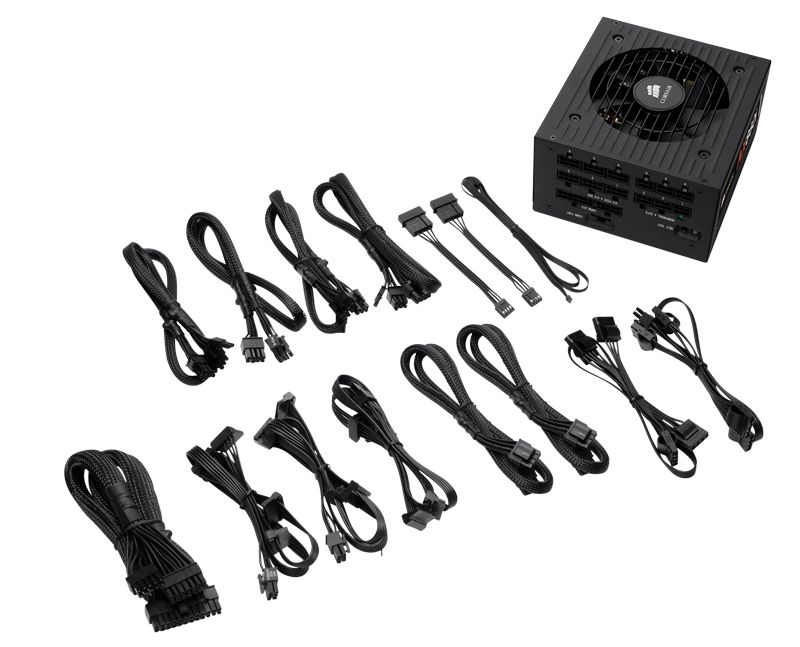 This PSU boasts semi-fanless silent mode. When running on this technology, the fan in the PSU will not be switched on unless load reaches 20% of its actual capacity. There is a gradual increase in the speed of the fan, accordingly to the resource consumption of your PC. Several tests done by Gamers states that there are less chances of hearing fan's sound, as even a high-end game may not consume more than 250 watts. Along with the connection cables, there is also a button in PSU for self-testing. You can check whether the green light is present to understand the current state of PSU. Thus, the device, AX860i Digital ATX, boasts a truly impressive build with high-end capabilities.
DSP Matters
As we said earlier, AX860i Digital ATX makes use of Digital Signal Processing Technology to regulate voltage and hence to get rid of power issues. When compared to the conventional methods, used to regulate voltage, Corsair says that they use an active feedback system to keep an extended eye on voltage regulation, up to 1.5%. The company also states that the mentioned technology works well in avoiding problems due to DC drops. As DSP is digital, chances are low that you have to listen to the wooing sound, which is much usual with conventional PSUs. Hence, we should say that, by using DSP in their product, Corsair is offering much more than one usual PSU, along with higher technical abilities, though it has a comparatively expensive price tag. In addition, of course, as the name word says, you can convert all the data from SMPS into your PC, for an extended analysis. Corsair makes use of a technology called Corsair LINK interface, about which we will talk more soon.
Corsair Link – Power of Digital Hardware
For a true geek, it is a matter of both excellence and happiness to monitor the working of your stuff! Corsair LINK makes you possible for monitoring whole things happening inside that PSU. You can use this feature by connecting your SMPS with the USB header of motherboard of your PC or to a Corsair LINK commander, which shall be purchased separately. Then, you should download the interface for Corsair LINK and start monitoring your PSU's performance as well as controlling the speed of your FAN, according to the requirement of performance.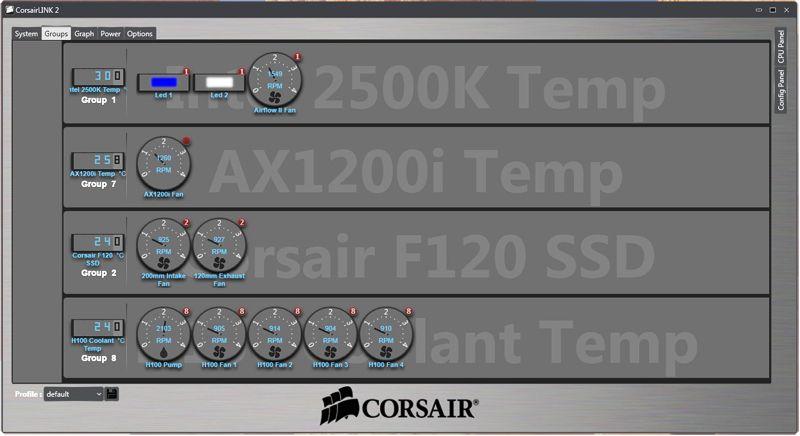 You can also monitor details such as input efficiency, output efficiency, and internal temperature of PSU, directly from the official application. For controlling the speed of fan, there are various modes available. Moreover, the dashboard is much versatile, as it can display various details such as CPU temperature, GPU temperature, and that of SSD and HDD. Altogether, the Corsair LINK feature is something priceless, especially when you love to check out technical stats of your PC.
Other Features
Dedicated +12V along with single rain, which is user-configurable
120mm double ball-bearing fan
Active Power Factor Correction
Support with 4th Generation Intel Core Processors
High-quality Capacitors
Word of Verdict
Reviewing all what we said, we could simply conclude that AX860i Digital ATX is an awesome PSU, you can get, which also consists of high-end specification as well as features. For at least some of you, the price may sound expensive but it's quite reasonable indeed. What do you think about this revolutionary Power Supply Unit? Do let us know via comments.