WordPress is a simple and easy way to set up a website. The platform has a huge range of features for customers, and most of them are free. For small-business owners, this is great as they can set up their websites quickly, for the cheapest amount possible and still end up with a relatively unique looking site. Of course, no eCommerce website is complete without a shopping cart and WordPress is no different. Thankfully though, the company offers a huge range of plugins that you can choose from for your shopping cart. If you are already in this situation and are searching for a good WordPress ecommerce plugin, you have come to the right place.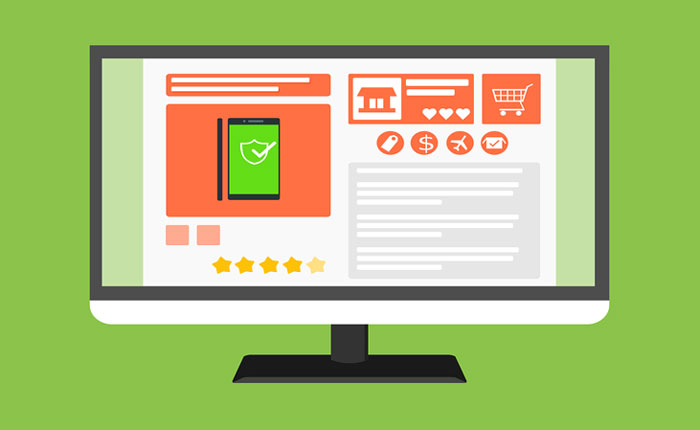 Here are a few things you have to keep in mind while selecting a plugin for your WordPress website.
Cost
WordPress offers both free and paid versions but it's a good idea to choose a paid version. Almost all paid versions are covered with customer support and technical help and this means that you can get the plugin installed quickly. However, the actual cost of paid versions will vary. For example, some plugins charge a one-time fee while others have a license fee that must be renewed every year. Other systems may charge a fee for products listed on the shopping cart or on the transactions done every day.
Aesthetics and Responsiveness
eCommerce solutions should closely match your existing WordPress theme or template. Apart from looks, the plugin should also work comfortably with the template. This is important because it is not unusual to see an entire system crash or freeze up when you download and try to install an incompatible plugin on your unique WordPress theme. Avoid this problem by using a plugin that will adapt automatically and perform well with every WordPress theme.
Ease of Use
You need the eCommerce plugin to work efficiently as you upload products, remove old products, change prices, add content and more. So before making a final choice, ensure that the eCommerce plugin is easy for you to use and adapt. The plugin should also be easy for your customers to use.
Scalability
As your website expands, you will be adding products, content, images, product versions and discount deals to the shopping cart. This means that your shopping cart system has to be expanded to deal with the load. Make sure you choose a scalable option and find out how you can update and expand the plugin before you actually purchase it.
Performance
eCommerce solutions require bandwidth and processing power, and this means that they will slow down the website as the shopping cart is processing. As the store expands, the shopping cart should be able to deal with multiple orders and payment gateways and handle increasing numbers of customers and orders. To ensure optimum functioning, make sure you get a managed VPS, a dedicated server and extra bandwidth to deal with the processing load.
SSL Certification
Customers who use the website and the shopping cart solution have to be assured about data security. As a result, a good eCommerce plugin will contain SSL, or Secure Security Layer, protection to ensure that credit card information, customer data and addresses remain secure. Some versions also have additional security in the form of PA-DSS (Payment Application-Data Security Standard) and PCI (Payment Card Industry) compliant features to ensure that customer data is secure.
Payment Gateways
All eCommerce solutions should be able to accept payments from nearly every kind of payment gateway. However, do make sure that you check before you download and start installing the plugin.
Affiliate Tracking and Payments
Affiliate marketing is a great way to increase traffic coming to your website, states Make Use Of. It also helps to brand your product and your store. However, to make this work, your eCommerce plugin should have an affiliate program tracking program that can also track sales and payments.
Product Display and Processing
All plugins allow the customers to track products, add them to the shopping cart and proceed to checkout. However, some versions can also allow the customer to add products directly from the catalog for payment. The plugin should allow the user to sort products, find prices, add content, add catalog pages and change display arrangements according to website owner requirements.
Customer Support and Technical Help
Installing the plugin is usually quite easy, but technical problems can happen at any time. As a result, it's a good idea to find a plugin that comes with technical support like videos and documentation. In case the plugin is still giving you problems, you can easily call up customer support and ask for help.
Remember, you want to get your website up and running as quickly as possible and that means finding an eCommerce solution that is simple and easy to use. Take your time while researching the different available plugins and make sure you choose a simple but efficient option.