Akismet is a WordPress plugin that help you to automatically check the comments and trackbacks for spam and add them to spam list. In this post I am going to share my own experience of getting blacklisted by Akismet and reverting backs my penalty.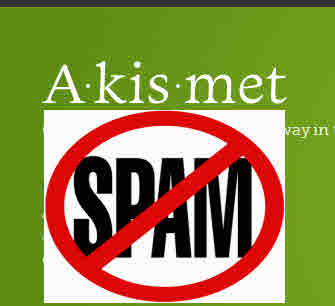 How akismet detects spam and works exactly?
The akismet has large number of algorithm and massive database for detecting and knocking out spammers. We can list their different techniques as follows:
It checks the IP address of commenter and if it is from huge blacklisted IP database then there is algorithm that proceed that comment to another stage of spam testing.
By spam phrases and keywords Database:
Akismet has stored large amount sample comment in their database. For example the comments like "Your post is really good, I like it" such content is nothing but spam.
Automated software and script users:
This is the one of most important detection method because there are many algorithms that can generate a comment which is relevant to the post topic and it cannot be detected by simple anti spam database.
How my Email, Name and website Got Blacklist in Akismet:
I don't know the exact reason behind it but from very long time had being using a Firefox add-on name: "easy Comment Firefox Extension". This extension use to fill the comments form on just one click. Like that you just need to save you name, email and website in it, even you can save the message that you want to put quickly in the comment field on other websites or blogs. This is the reason of blacklisted.
What happened after being blacklisted and how I find it?
When I got blacklisted in the akismet database one thing happened. When I try to post any comment on any website or bog using my name, email and website address then there is no message appears saying "Your comment is awaiting for moderation" instead of that I just redirected to same page top. Them I checked by commenting a non spam comment on my another WordPress website. I found the fact that my all comments are simply going into the spam queue by Akismet. I really frustrated about what to do?
Disadvantages of being blacklisted in Akismet:
That most important disadvantage is that you can't comment on any blog or website. So your doubt will not going to clear. Another one is that you cannot create backlinks by commenting on other's site.
How to get un-blacklisted from Akismet?
Akismet customer support is great. They reply to your email just within few hours.
To remove your name, email and website URL from the akismet blacklist you need to open a support request on their website. See following: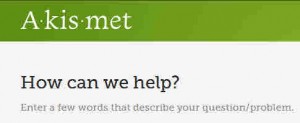 Go HERE Contact Akismet and write the required details like name, email, URL and Akismet key(If you are using Akismet plugin for your site then use the key)
My sample request: (You can use this as it is)
I have strange issue with my email ID and my site url.

When I comment on any site using my email and website url that comment
automatically marked as spam. Even I reply anyone on my site it also
marked as spam in akismet.

Please un blacklist my URl and Email.

Hope to get positive reply
After few hours I got this email from: Re: [akismet-pre-sales] Contact form
 "Hi, Sorry for that - I believe it is fixed for you now."  
And I checked, now everything is fine. I can comment like previous. Thanks to Akismet.