Private equities are among the biggest risk-takers. When everything is falling apart, and the economies are taking a hit, this is the time when private equities usually invest in mergers, acquisitions, consolidations, or joint ventures.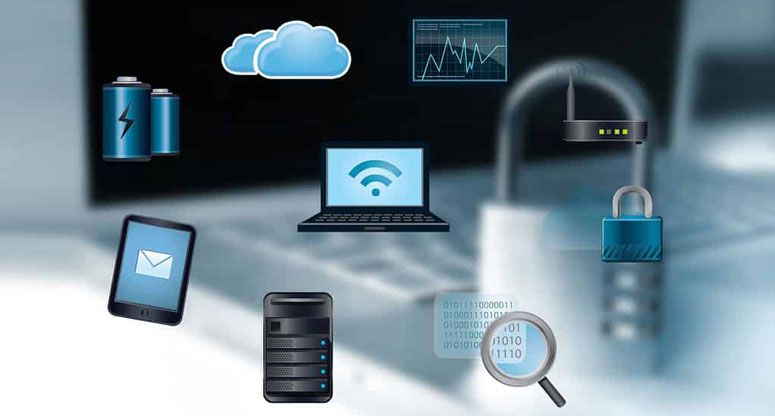 The major challenge private equities face is how to deal with multiple opportunities and risks simultaneously. These firms are regularly involved in investing, divesting, and re-investing in tens and hundreds of projects which require efficient management tools and skills. That's why private equities turn to virtual data rooms (VDRs).
Dataroom software helps private equities manage their internal data, such as corporate documents, and provides a safe, remote platform for dealmaking and prospecting. Here is a complete guide to private equity online data room software and its importance.
What is a data room: Private equity VDRs
A private equity data room, or simply a virtual data room, is an online data management platform that allows private equities and other business entities and professionals to store, share, and exchange documents during financial transactions and routine work.
Online data room software provides all essential tools for data management, virtual collaboration, and dealmaking. In a virtual data room, you can upload, edit, alter, annotate, exchange, share, or archive documents, videos, audio, images, and other globally recognized file formats.
Virtual data rooms, especially modern-day solutions, come with a wide range of communication tools or offer easy integration with third-party communication platforms. Private equity firms can hold online meetings, and users can communicate privately or in groups and conduct a live Q&A session via Q&A modules in data rooms.
Due to highly safe data management and online communication tools, the financial and corporate sector employs online data room software in complex business procedures, including mergers, acquisitions, divestment, joint ventures, consolidations, bidding, and real estate transactions.
The most notable data room services for deal management include iDeals, Merrill, Ansarada, Intralinks, FirmRoom, DealRoom, CapLinked, and SecureDocs. Read more about virtual data room providers here: datarooms-review.com.
How does data room software benefit private equities?
Imagine the kind of documents private equities hold. It may include share or stock certificates, contracts, and agreements with multiple business entities. Losing such vital documents can actually put a firm's contracts at a huge risk.
Virtual data rooms make sure private equity firms can take care of their gold-like data in the most secure way. Data rooms are well-known for their security features in the global business fraternity. They provide you with multiple security layers protecting your data from all possible threats.
VDRs mostly have a 256-bit (SSL) data encryption feature, which allows you to share and store data in encrypted form; militaries and banks also use 256-bit encryption. Other useful security features include two-factor authorization, document access control, user permission settings, remote device purging, file tracking, document access revocation, and IP address restraints.
Data rooms make data management a lot easier. They allow you to organize, structure, share, and archive thousands of documents with ease. You can upload files in bulk in any convenient way, including from desktop, Dropbox, or Google Drive. Similarly, VDRs allow you to share unlimited files, and there is no restriction on file size (a common problem in email data sharing).
Data retrieval in data rooms is as easy as you like. Apart from searching a file via file name, type, or size, you can just enter a keyword or a phrase in the search bar, and VDR will show you all documents containing that particular text.
When investors, stakeholders, and the management in private equities can:
Easily access company documents from anywhere, anytime
Participate in online company meetings
Communicate with anyone in the data room
Share documents instantly, and
Get an explanation of ambiguous information in real-time
The decision-making process becomes more efficient and fast.
Private equities build on financial resources from different investors (individuals, groups, and companies). It is important for the management to keep everyone updated and bring transparency to its operations.
Virtual data rooms help private equity management achieve its goals. A VDR provides comprehensive audit reports on whatever happens in the data room. Audit reports make sure all the investors have access to automatically generated proof of data room activities, making sure that no one can blame others for their own wrongdoings.
Private equities can manage all their ventures in virtual data rooms. Data room software allows firms to do due diligence in joint ventures, partnerships, consolidations, mergers, and acquisitions online.
Investors and management can directly participate in negotiations and communication, review due diligence documents, seek the counsel of their advisors, and whatnot.
In a nutshell, data rooms help private equities save money and time — the two biggest assets in the corporate world.
Final words
Virtual data rooms help private equities protect their highly confidential documents, improve communication between investors and stakeholders, assist in the decision-making process, operate more transparently and efficiently, and save both time and money.