Onboarding is a crucial part of the employee experience because it allows you to help new hires feel like they genuinely belong to the company, while also ensuring they understand your expectations. This way, they can fulfill their respective roles more effectively.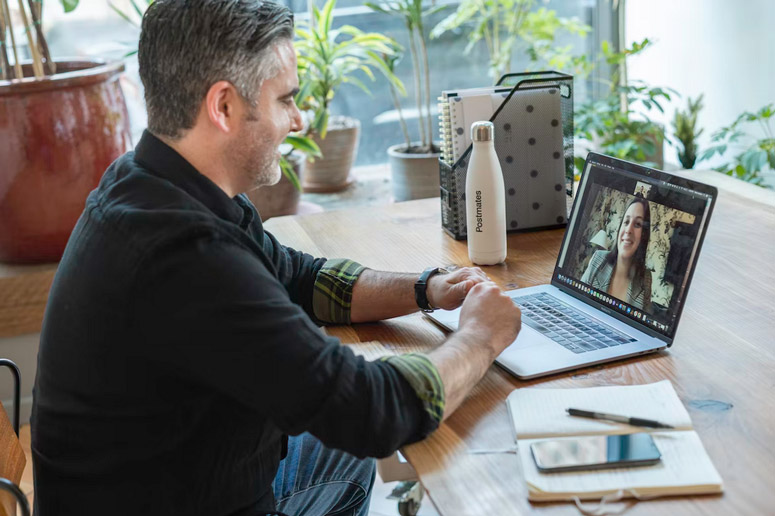 As your business grows, you may choose to implement a virtual onboarding process. However, you might face challenges like lack of physical presence, time zone differences, and ambiguity over expectations. As a result, you may create a bad onboarding experience for them, which often leads to a high employee turnover rate and affects company productivity. 
This article provides five effective practices for creating a tremendous virtual onboarding process. Read on!
Sending A Welcome Package
Sending a welcome package is one of the fun ways to welcome new employees virtually into your company, ensuring they feel comfortable in a remote work setting. When they receive an email from your HR department, it immediately makes them feel like they belong there. In addition, you can explain what happens on the actual virtual onboarding day while setting expectations for the rest of their tenure in your company.
Your virtual onboarding welcome package must include a guide that'd walk your new hires through their first day at work. This document should also include details of people or departments they should contact if they have questions or concerns. Make sure this information is accessible on mobile devices so they can refer back to it quickly whenever necessary.
Implementing A Buddy System
When onboarding new hires, you must adopt a buddy system to communicate to them the organizational culture and values. By pairing up new hires with experienced employees who can guide them through the initial stages, you'll set them up for success right out of the gate. In turn, you'll significantly help alleviate any potential culture shock or anxiety due to switching jobs, or moving countries, if your company is expanding internationally.
As part of the buddy system, you must assign each employee one to two recruits so they can give them all the information that they need. Thus, you should choose a buddy depending on the new hire's needs.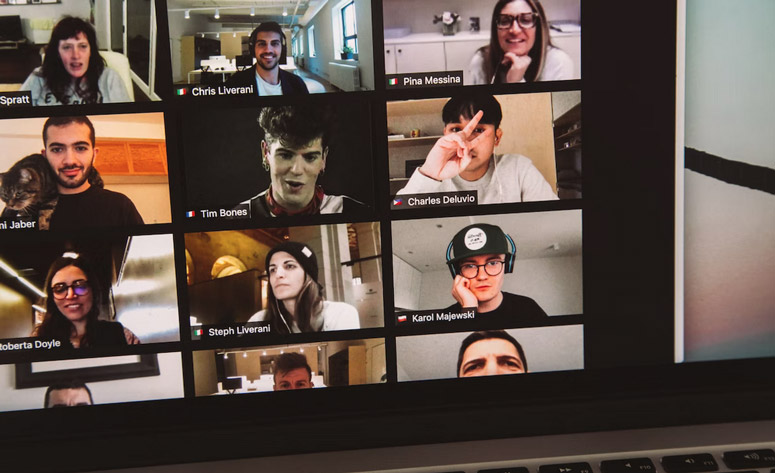 Creating An Employee Management System
An employee management system can help you create an effective virtual onboarding process. This will ensure that you can adequately train your new hires to prepare them for their roles. With this system, you can easily create a repeatable process for new hires. As a result, you'll help them get familiar with the company culture and policies the soonest possible time. 
To create an employee management system, you must automate communications to ensure consistency across all departments. By doing so, all employees, including new remote hires, will stay updated on significant organizational changes. In turn, you'll be able to reduce the time spent manually sending emails or posting announcements in forums.
Developing A Virtual Training Program
Training new hires is crucial because it helps them acclimate to your company's culture and business practices. This activity also allows team managers to assess how well new hires adapt to their new roles. Then, they can use these insights to ramp up new hires before starting their jobs to hit the ground running, boosting their productivity levels.
The most effective way in this regard is to create a virtual training program that addresses the specific needs of each person in your organization. The said program may cover history, strategic initiatives, team hierarchy, and job descriptions.
Scheduling Regular Get-Togethers
Virtual get-togethers will help your entire team feel more connected to your company and their colleagues, making them feel less isolated. Such activities are a perfect opportunity to make new hires feel comfortable and confident joining your team. Aside from that, you'll allow them to learn about one another's personalities and interests so that they can build stronger relationships with the rest of the workforce. In turn, cross-team collaborations will become a breeze and more effective in the long run.
If your team is spread across the world, the virtual get-together should be set at particular time when everyone can be available. You also need to ensure that everyone has access to the tools they need to participate. In addition, you may allocate an allowance to cover bandwidth limitations so your new hires and existing staff members can stream the virtual event without hiccups.
Takeaway
You must prioritize the experiences of your new employees when you're welcoming them into your company. Therefore, you must consider these five effective strategies when creating a virtual onboarding process. Once you do so, you'll surely be on your way to increasing employee retention rate, all while boosting your company's overall productivity.