Football could look very different in the future as new technology becomes an increasingly important part of the sport. The basic game as we know it won't change, but assistance from technology could boost both the players and improve fan experience.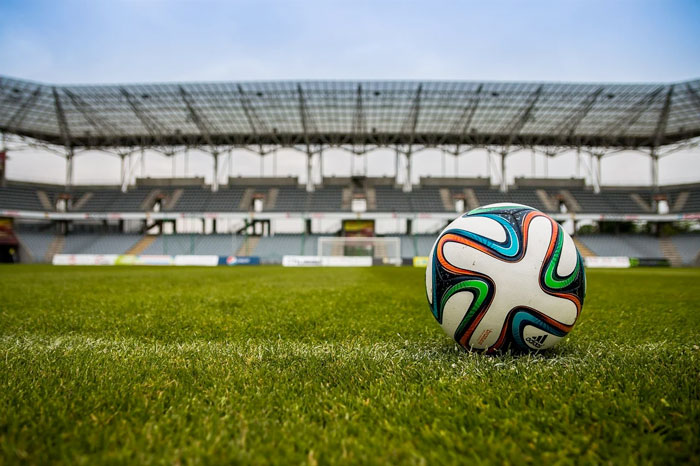 The football we all know today could look very different in our old age – (future) as new emerging technology has proved to become an integral part of the sport, home and abroad. The basic game as we know it now and before won't change, however, but assistance from technology could boost both the player and improve fan experience.
Football has already come a long predictable long way since the first universal rules were drawn up almost 160 years ago. And with our society ever more intertwined with technology, football will have little choice but to embrace the tech as well. We have also seen the impact technology is making with other sports most notably with "Striketec" sensors being the newest wave of technology to hit the boxing predictions market. They track every movement a boxer's hands are making and they indicate the speed and force of the punches thrown.
Let's have a look at these incredible ways technology is shaping the future of football:
Technology and training
I would say the most obvious way technology will continue to evolve in football will be through training to enhance players, taking them to higher levels than ever before. We have seen how well Heart rate monitors, GPS trackers, advanced monitoring and high-end bird view camera systems and drones are being used in official games and training sessions to collect vast information.
Analyzing the information can lead to improved performance. Technology, such as adidas smart jerseys used by the German national team tracking distance, speed and pulse, can help optimize training schedules, develop game strategies and even help identify irregularities, patterns or changes in player performance that may indicate an upcoming injury. Being able to predict certain injuries before they happen could be a huge advancement.
While technology is making waves with injury predictions. In terms of recovery, it has not failed to live up to expectations. Experts in Germany have been developing RoboGym, a robotic weightlifting device to help athletes improve performance and shorten recovery time following an injury. It is gentle on joints, preserves muscle strength and also helps prevent injuries. Training exercises can even be adapted to individual players, stored to
Watch football now more than ever
Going into 2022 FIFA World Cup, we no longer have to go into shady areas of the internet to watch a live stream of any world cup match we want, in atrocious quality, with ads that infect our computer.  Remember those days, huh?
Technology made football watching more available than ever. Sites such as BBC iPlayer allow you to watch some matches on your phone. Meanwhile, services like DAZN offer access to major football leagues across the world, on any device, for a fraction of the price of your TV subscription.
And by saying that you can "watch more football than ever," we also mean that you can now also watch the likes of college football through live streams on YouTube and other platforms. Something that wouldn't be as accessible just 10 or 15 years ago. I'm able to watch my partner play in the US 5,000km from me.
Tech's making football safer
Now with the advancement of technology, we have companies in the likes of Flaxta redefining the shin guard protection and working on headbands that can measure the impact of hits on your head, meant for identifying the seriousness of head injuries.
While it doesn't seem of much need in football, there's no denying there are many more dangerous sports than football out there, but the example of Petr Čech shows how football can still be dangerous.
Tech is improving football from that angle, just like it's improving other sports where injuries are more prone, such as in American football.
In-game technology
When it comes to improving the game itself, goal-line technology is now a well established part of elite modern football, with cameras crucially able to determine whether the ball has crossed the goal-line and should be considered a goal or not.
But where the reach of technology could continue is the use of robotic assistant referees, which FIFA could have implemented by the time of the next World Cup in 2022. In fact, robotic assistant referees have already even been piloted at the most recent FIFA Club World Cup.
One system under consideration is Tracab developed in Sweden, making use of AI-driven ball tracking, combined with limb tracking and skeletal modeling. Chyron-Hego, the firm behind Tracab, claims it can 'determine the exact moment of a critical ball pass and the precise location of involved players and their limbs relative to the goal line'.
It is automatic and can send an alert in the case of an offside, meaning a video assistant is able to review any such incident much faster.
Enhanced fan experience
Technology may change ways in which football engages with fans, with virtual reality and holograms potentially a huge shift in the fan experience. A VR headset, for example, can put you anywhere in the world, even allowing supporters to mimic the experience of watching a game in a stadium sat next to a friend, who may well be on the other side of the world.
The advancement of technology could even allow for live hologram broadcasts, allowing fans in an empty stadium to watch a realistic projection of a game as if it was being played there. Japan's bid for the 2022 World Cup even included promises to develop such technology to make it possible.
Southampton's new 2021/22 home kit has augmented reality features, which means that scanning it with a smartphone can make players like James Ward-Prowse appear in a fan's home.
The MLS all-star game in 2018 saw goalkeeper Brad Guzan equipped with a microphone and earpiece, allowing him to directly communicate with broadcasters and be interviewed during the game. This could be further developed to help increase engagement and entertainment.
Another MLS trial of technology saw the referee at the 2019 All-Star game wear a Go-Pro camera, giving fans the chance to live a first-person experience of the match, witnessing close up just how players and officials interact with each other on the pitch.