Today's business phone systems are affordable and can be deployed in a matter of minutes. But that is, of course, if you choose the right provider. Based on the experience of full-service IT companies like tregroup.net, this article will list the selection criteria. After all, choosing a service provider is half the work!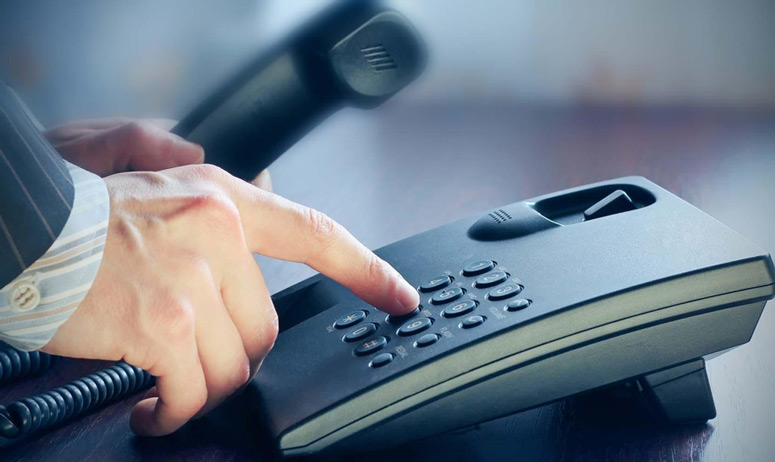 Best Practices Before You Upgrade Your Phone System
Let's start with the tips that will help you prepare for the upgrade.
Make an Audit of Your Resources, Platforms, and Technology
Do a complete overhaul of your current system, be it landline, VoIP, or anything in between. This will help you understand your capabilities and establish a starting point. You will also uncover the gaps that the new provider will need to close.
Assess Your Needs
What do you need? An installation, an upgrade, or a replacement of your previous business phone service? Shortlist the specific features and capabilities you'll need implemented and mark down what they will help you achieve.
Determine Your Required Coverage and Roaming
The level of coverage and roaming should be customized based on where you carry out business operations from. For example, your new service may need coverage for all your business locations, the entire region, and employees' home offices.
Allocate a Reasonable Budget
The prices vary depending on the types of services you go for, which we'll cover shortly. Still, it's a good idea to have an estimated price in mind before shopping around for providers. This will help instantly weed out companies that are out of your range and help you focus on those that won't break the bank.
Look at Industry Leaders
You don't have to copy industry-leading competitors because they probably have bigger resources. But you may find a few good companies that partner with businesses of all sizes. You'll practically have a guarantee that providers who service market leaders will turn out reliable and powerful.
Key Considerations When Choosing a Phone Service Company
Moving on to the main part of the article, let's look at the main selection criteria for a business phone provider.
Price
Price is a concern even for the largest businesses, which is why we suggest looking at this factor first. Most providers will have a minimum charge that will increase as you add certain bells and whistles.
You will be charged differently depending on:
The phone system type (landline, virtual phone, VoIP, cloud and on-premises systems, IP PBX)
The number of phones needed
The estimated number of phone users
The hardware you choose (among other factors)
Functionality
To begin with, you'll need features that you consider non-negotiable must-haves to conduct your business. Make sure to consider functionality requirements both internally and from the client-side.
Here are a few things you may want to look for:
Active directory automation
Caller identification
Call screening and blocking
Extension numbers
Multiline
Voicemail, voicemail-to-email
Custom greetings
Conferencing
Music on hold
Hands-free device compatibility
Security & Reliability
Phones are as exposed to malicious attackers as all your cloud and web services. Your provider should not only recognize that but also have robust, best-in-class measures to prevent fraud, malware, and phishing attempts.
Ask about their security and breach policies, what kind of systems they use for encryption, authentication, redundancy architecture, etc.
Flexibility
Sure, a simple phone system may be fine for the time being. It might even have an affordable price tag attached to it. But you need to choose providers who match your long-term views for the company.
You may need much more than the capabilities of a standard service at some point in the future. So, it's better to work with providers that are equipped to handle the additional features and willing to implement new technologies.
Scalability
Continuing from the previous point, you might need more from your phone systems as your business grows and matures.
Some phone services charge a flat fee, which is more suitable if you'll expand your team. But you also need to account for additional equipment, installation, and maintenance. Compare the relative costs of scaling up to ensure these expenses won't slow down your growth.
Customer Service
This may not seem as important as it is. But imagine there is a service outage that stops your business operations and affects your company's reputation. How will the provider handle it? Will they even bother to explain the issue and the planned solution?
Check the company's customer service hours and ways to contact them. Also, ask around about the level of service they can provide if something goes wrong.
Important Questions to Ask
If you've narrowed down your list of companies to a manageable amount, book a consultation. You can only learn so much from scanning the company website and reviews. The biggest test comes when you speak to a team representative.
For your final selection round, ask the following questions:
Can you break down the costs?
What is your system uptime and downtime?
How often do you patch and upgrade?
Will I be sharing a server with other businesses?
Will remote employees be able to access the business phone system?
What will the integration process look like?
Can I have a demo?
Now that you're equipped with tips and questions, start your search mission and find the best phone solutions for your business!