These days, home entertainment systems frequently contain more than simply a television and a sound system. It is not just about the best cable service like the one provided by Cox cable packages, but the equipment you get along to make your experience worthwhile. When you get a few smart-home gadgets, you have got yourself a little army of gadgets to manage. With a universal remote, you can control all of your devices, including Blu-ray, Apple TV, Roku, surround speakers, and more, with just one remote. The gadgets that come along with TV and TV boxes could be very challenging for people with disabilities like visual or motor control. These remotes have gone through several versions and are now more naturally built and smaller than they were only a few years ago, making them more useful and less cumbersome. The small sizes of buttons and numerous options on a compact device could be hard to use. A simple remote with basic options is a better choice for people of all types.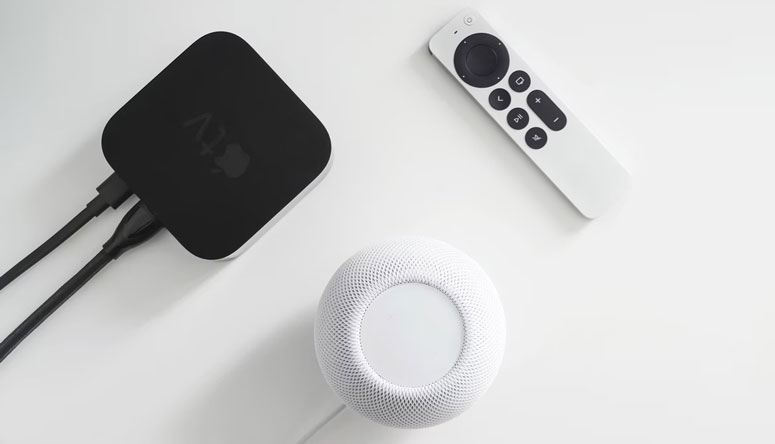 What should you look for?
The finest remotes consider ergonomics, straightforward usage, and compactness, as well as a wide range of features and compatibility with a variety of brands. Smart gadgets and voice control technologies will operate in combination with the finest in class. Keep in mind that certain remotes operate with some systems but not others. A universal remote, in theory, may be used for many years, so consider all of the ways you'll use it now and in the future.
We looked at hundreds of choices and chose the ones that were the most user-friendly, beautiful, and practical for all types of homes and TVs.
Fire TV Stick
This remote is compatible with the majority of Fire TV devices. This remote is ideal for Alexa lovers, as it lets them change channels, discover, launch, and control things either manually or using voice commands. Users love the playback control, as well as the ability to listen to music, check sports scores, monitor the weather, and control home gadgets. Because Amazon is such a fast-paced corporation with a dynamic style, this remote will not work with older devices.
SofaBaton U1 Universal Remote
This remote is intended to work with over 500,000 devices from more than 6,000 different manufacturers, and it will automatically update when new devices are released. It has IR and Bluetooth compatibility, but no Wi-Fi or Wi-Fi capabilities. A smartphone app may be used to program the remote.
The interface is simple to use, and you can control your entire home from one smartphone. Customers complimented the customer service, which offers an app, email, and phone options, and praised how customizable it is.
GE Universal
Pinch yourself if landing a universal remote for around $10 feels like a dream. This ultra-cheap category of universal remotes is a relatively new phenomenon, and this is one of the better examples, with ecstatic Amazon reviews praising its user-friendly features.
Universal Remote
With a 255-device capacity and the ability to operate almost every function on entertainment and household gadgets, this universal remote has an LCD Color Screen. While the majority of customers praised this item, others were disappointed by how difficult it was to set it up.
This is a remote control made for self-professed technology nerds. If you cannot program electronics and don't want or need the capacity to operate many devices, it's probably time to move on.
Flipper Big Button TV
This universal remote was created with people with low or impaired eyesight in mind, as well as those with dementia or Alzheimer's disease.
On/off, channel and volume are all clearly indicated on the basic remote. It may be set up to operate with a variety of devices, including soundbars for TVs and cable/satellite boxes, as well as Dish, Xfinity, Direct TV, and other providers. A favorites option may also be added to the content, allowing viewers to quickly flick between chosen channels.
The programming instructions are simple to follow, and it even has a lock mechanism to prevent unintentional reprogramming.
Inteset 4-in-1 Universal Remote
Xbox One, Apple TV, &Roku devices are all compatible with this Universal remote control. The remote has a global database of device codes, as well as library search and learning capabilities. This remote can also be macro-programmed, allowing you to add a string of commands either within or outside of a mode. If you install an Inteset IreTV IR Receiver, you can also operate Fire TV and the Nvidia Shield.
OnQ Home Systems
Users have described this remote as "amazing." On-Q allows users to operate up to eight devices from a single, thin gadget that is simple to set up. This single remote may control the DVD, cable/satellite receiver, amplifier or tuner, and auxiliary devices. It comes with a one-year warranty and an automatic 60-day money-back guarantee.
Philips Companion RC
The sleek and creative design of this Universal Remote earned it a CES 2020 Innovation Award. A patent-pending flip and slide cradle retains your compatible Fire TV remote. With a code library that supports all major brands, it allows you to control your Fire TV and up to four audio and visual components once configured.
Even the most technologically challenged may comprehend the setup thanks to internet videos. This, like several of our other low-cost options, supports four devices, making it quite handy but not ubiquitous.
GE backlit Universal
This universal remote can brighten your life if you appreciate your entertainment system in the dark. This universal remote's completely illuminated buttons make it easy to identify buttons in dark or poorly light environments.
You can manage up to four audio and video components with the low-cost gadget, including TVs, DVD players, cable and satellite receivers, streaming media players, and more. The extensive remote-code library works with major manufacturers, but not with Roku streaming sticks, Fire TV sticks, or other RF streaming devices.
Bottom Line:
In this article, we've mentioned some of the best Voice-Activated remotes for your cable TV for 2021. Now that you know which remote to choose, you may have unlimited fun evenings with family and friends.