The internet has completely changed marketing. Even businesses with a physical presence that offer local face-to-face service need to be visible online. Without strong online visibility, it can be challenging to gain new customers and build a reputation in the industry. Thus, all types of businesses need a comprehensive marketing strategy that includes both online and offline tactics. Businesses with no digital marketing plan risk losing customers to competitors who rank higher on search engines and have a loyal online following.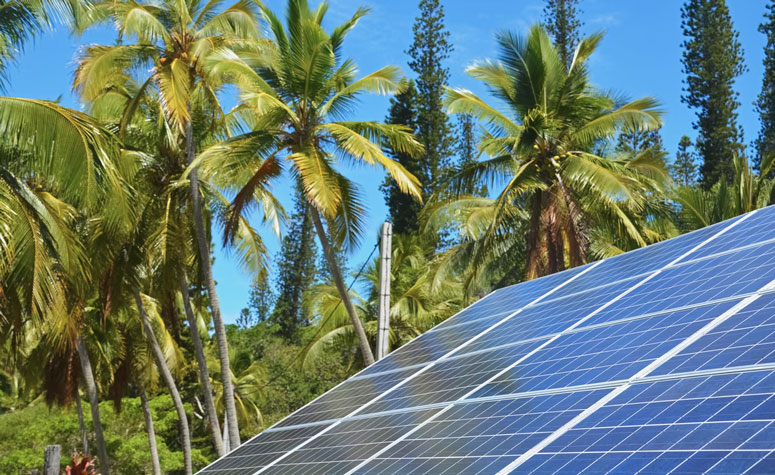 If you run a business in the solar industry, you may be asking yourself where to focus your marketing efforts. Is your marketing approach taking into consideration the particular strengths of your service? How can you expand your target audience?
Here are three essential marketing tips for the solar industry.
1. Invest in Professional SEO Services
To achieve results with your marketing campaigns, consider how potential customers may think and behave. A person who wants to install solar panels at home will probably take out their smartphone or laptop and search for solar companies in their area. As a business owner, you want to ensure that your website is the first or among the first that people see on their searches. You can achieve this goal by investing in professional SEO services.
An effective SEO plan will get your website on the first page of Google, Bing, and other search engines. Contact digital marketing specialists that have an in-depth understanding of the solar industry. Solar SEO can help you reach more customers quickly.
2. Educate Your Community About Solar Energy
Technological advancements, manufacturing efforts, and government incentives have gradually reduced the costs of solar modules and panels. Today, they are cheaper than they have ever been. However, not all consumers are aware of this significant cost reduction. Many people interested in solar energy worry about the costs of installation, maintenance, and repair, so they never make the switch.
Educating your community about the benefits of solar energy is an excellent way to expand your customer base. Add educational content to your website that can help visitors understand the long-term value of your service.
Your website and social media pages should provide informative content that answers common questions and concerns. Faced with high utility bills and fluctuating fuel prices, many people may appreciate the opportunity to cut energy costs. Since cost savings can be a strong incentive for going solar, make sure your community is aware of the economic benefits.
While some people may respond well to the idea of cutting energy costs, others may respond better to the idea of offsetting their carbon footprint. As environmental awareness increases, more people will be interested in making their homes eco-friendly. By educating your community about solar energy, you can position your solar company at the forefront of a growing ecological movement and vastly increase your customer base.
3. Find Your Target Audience on Social Media
Social media is one of the most powerful marketing tools available today. Most businesses grow their social media following by attracting their target audience with relevant content. If your solar business does not have social media pages, consider joining at least one or two networks that attract your target audience. Twitter and Facebook may be more suitable than TikTok or Instagram.
An effective way to harness the power of social media and promote your solar company is to connect with communities that bring people with similar values and goals together. Join Facebook groups about green living and sustainability. Contribute to local Twitter discussions about climate change policies or energy costs. Contact green living social media influencers and offer partnerships. Another good tip is to encourage discussions about sustainability and eco-friendly living on your social media pages.
Your social media activity can increase your sales performance significantly. However, it's crucial to know that social media users may reject content that they perceive as 'spammy' or overtly promotional. Always provide valuable information with clear educational purposes. By providing value, you can expect positive reactions that will translate into high customer engagement.
Final Words
The costs of going solar are nowhere near as high as the majority of people assume. When developing the marketing strategy of your solar company, consider this aspect. Use your website and social media channels to share high-quality, practical information about solar energy. Many people may become your customers if they get the right information in their hands at the right time.
Follow the tips above to achieve fast, measurable results and take your company to the next level.