Roku needs no introduction among movie lovers. It offers a seamless way to stream content with a family of devices. The fact that you are here indicates the platform has some issues.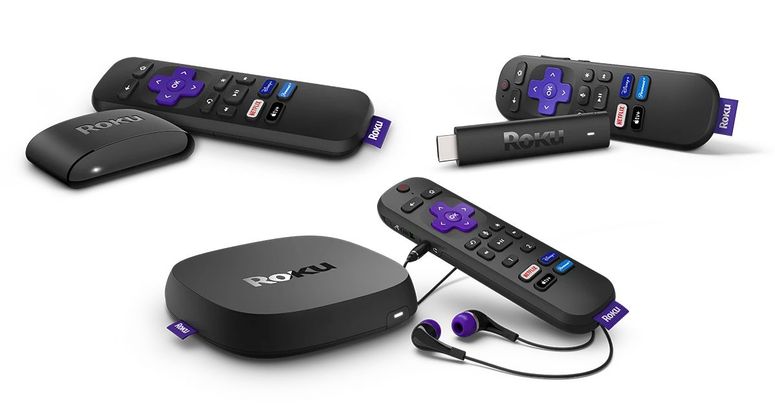 Yeah, Roku keeps freezing. Imagine you are enjoying a thrilling movie and the device freezes before a twist. How annoying is that!
How to Fix Roku Keeps Freezing and Restarting Issue?
Do not worry! In this article, we are going to help you resolve the problem. By going through simple solutions like updating Roku, turning off the remote, and resetting the device, we can evade the trouble.
Also Read:–
1. How To Protect Your Phone with The Best Monitoring Software For iPhone?
2. Wyze Error Code 90 (How to Fix this Camera Error)
3. 4 Ways: How to Run Android Apps and Games in Windows 10 | 8
4. Reverse Video Search: How to Search on Google Using Image or Video File
Solution 1: Check the Basics
No matter what the issue is, we have to check the basics. Here, you need to make sure the internet connection is working. Just connect the wireless network to another device and see if it's active.
Once you cover that, remove and reconnect the HDMI cable. The central communication channel between the display and Roku is the HDMI port. Hence, it's perennial to do this.
Solution 2: Check for Updates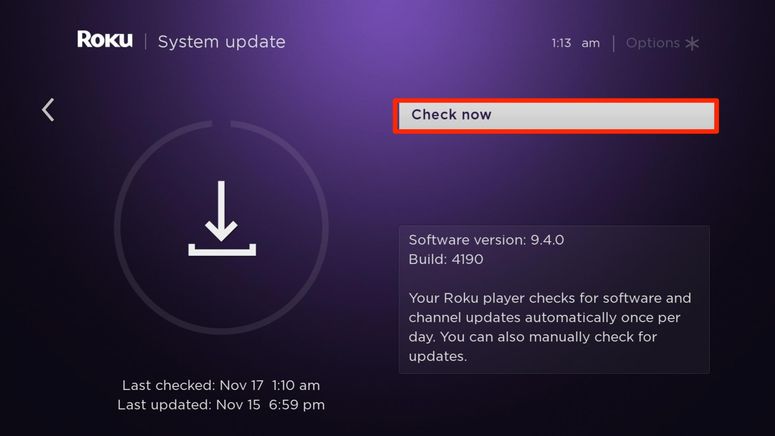 Roku developers are always at work. They release frequent updates to fix the glitches. Here, we are going to check whether an update is available or not.
Take the remote and press the home button.
Select Settings.
Go to System>> System update.
Choose Check now.
If an update is available, Roku will do everything on its own to install the same. In case you don't see any, you are on the latest version.
Solution 3: Replace the Physical Remote with the Mobile App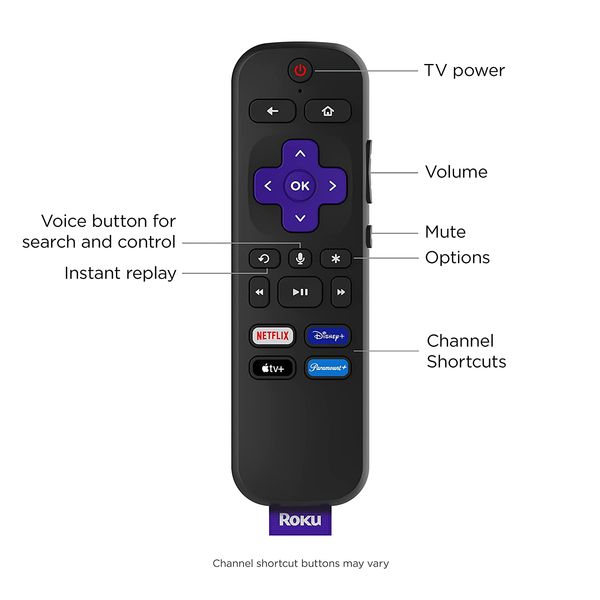 Roku has a physical remote. However, using that is going to create issues like freezing and restarting. So, we are going to ditch the remote and move on to the physical app.
Beware, you have to set up the app before turning off the remote. Click here to get the application. Then, open it up for detecting the device. Once the connection establishes, you can start controlling Roku.
Solution 4: Check for Interferences
For some weird reason, Nintendo Switch and Roku don't work on the same wireless connection. Do you have a Switch? Well, turn it off.
Now, try watching something on Roku. Most probably, it won't freeze and end up restarting. We recommend you turn off WiFi on all other devices when you are on Roku.
Solution 5: Power Cycle Roku
To fix Roku keeps freezing and restarting issue, you can go in the way of power cycling. It simply means removing the power plug and inserting it again. You had better do a manual restart after that.
To do that,
Go to Settings Tab and click on System. 
Choose System Restart.
Now press Restart.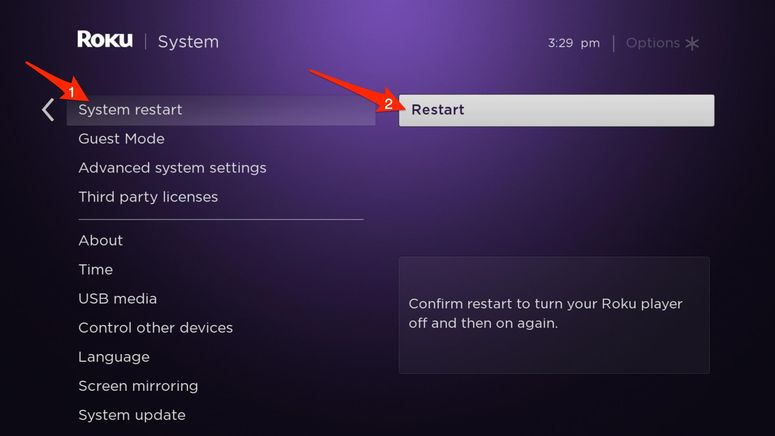 On Roku TV, the steps are a bit different. You need to follow Settings>> System>> Power>> System Restart>> Restart.
Caution:- On old models, you may not find this option.
Solution 6: Remove Recently Installed App/ Channel
Are you starting to see the restarting issue only recently? The culprit may be an application you installed not long ago. How do you uninstall that?
Take the remote and press the home button.
Hover over to the right and highlight the channel/ app you want to remove.
Hit the * (star) button to get the options menu.
Go to the bottom to select Remove channel.
Confirm your selection by pressing Remove.
Don't forget to restart the device.
Solution 7: Disable Bandwidth Saver
The bandwidth saver may seem useful at first. It puts the device to sleep if the remote stays inactive for over four hours. We are going to disable the feature.

You have to open the Settings tab.
From there, choose Network.
We hope you already located the Bandwidth saver. Just turn it off.
There you go! Akin to the previous procedure, we recommend you restart the device.
Solution 8: Turn off Auto-Adjust Refresh Rate Settings
Based on the content you play, Roku can auto-adjust the frame rate. Nonetheless, it sometimes results in an unresponsive display. As you want to fix Roku keeps freezing issue, you had better turn this off.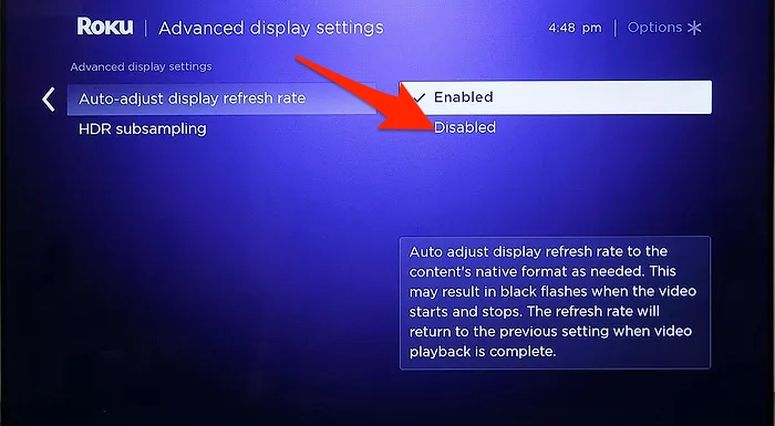 Go to Settings>> System.
What you should choose next is Advanced System Settings.
An array of options will appear before you. Go with Advanced Display Settings.
Now, turn off Auto-adjust the display refresh rate option.
Solution 9: Remove the Earphones Connected to the Roku Remote
It's no secret that the Roku remote has a 3.5 mm headphone jack. Though they have given it there to help you with the audio playback, using the jack is going to be tricky. Not always does it work as intended.
Hence when you experience Roku keeps freezing trouble, we recommend you remove the earphones or headphones connected to the remote.
Solution 9: Unpair and Re-pair the Remote
For many users, the remote tends to carry many faults. That's why we are going to unpair the remote with Roku and then re-pair the same.
Don't forget to turn Roku off.
Now, remove the batteries from the remote.
Turn the device back on and insert the batteries.
Beside the battery compartment, you can locate a reset button. Press and hold the same for a few seconds.
When you see the LED blinking, release the button and follow the on-screen instructions.
That's it! We are sure the steps are not hard to follow. In any case, if you are still struggling with this issue, the only solution is hard resetting.
Solution 10: Factory Reset Roku
Everyone is familiar with the factory reset option on the mobile. It clears all the cache and brings the platform to an almost new condition.
Do you want to know how to hard reset a Roku device?
Follow Settings>> System>>Advanced system settings.
Can't you see Factory reset there? Click on it.
You will see a code on the screen. Enter the same.
Click Ok.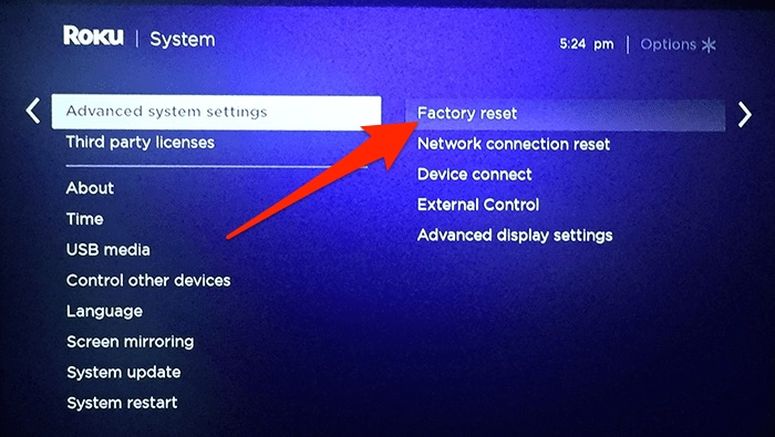 The process may take a couple of minutes to complete. What if you are unable to access Settings?
You can start the resetting process by pressing the Home button five times, the up arrow, the rewind button twice, and then the fast forward button twice.
Frequently Asked Questions
How do I soft reset my Roku?
A soft reset is a simple restart. For that, you can follow Settings>> System>> Power>> System restart. Not always does this solution come to your rescue, though.
How do I reboot my Roku without a remote?
No Roku device comes with a button for rebooting. On old models, you can locate a reset button, which hardly serves our purpose. So, the best you can do is unplug Roku and plug it back.
What causes a Roku device to freeze or restart?
A recently installed app can cause Roku to freeze. Plus, a Nintendo Switch connected to the same wireless network can also be the reason. Sometimes, options like auto-adjust refresh rate or bandwidth saver become the culprits. In short, there are myriad reasons for a Roku device to freeze or restart.
Why does my Roku TV keep restarting itself?
We have already answered this question above. It's impossible to point our finger towards a single reason. Even a limited power supply can cause restarting issues.
How often should you replace your Roku?
Given that you install all the updates, a Roku device can work without any issues for at least five years. So, you won't have to consider buying another one if your existing one is 1-5 years old.
Also Read:- How to Edit(Customize) Context Menu in Windows 10/11
Conclusion
What do you say? We have shared with you ten ways to fix Roku keeps freezing and restarting problems. Although we can't give you a one-stop solution, one of the ten can come to your rescue. The steps are so simple enough that a ten-year-old can follow them without any confusion.