The field of gaming has only gained more popularity over the years. Now that all the information and suggestions regarding gaming are available just a click away- thanks to the worldwide development of the internet- almost every person wanting to game their way throughout the day has been able to do so.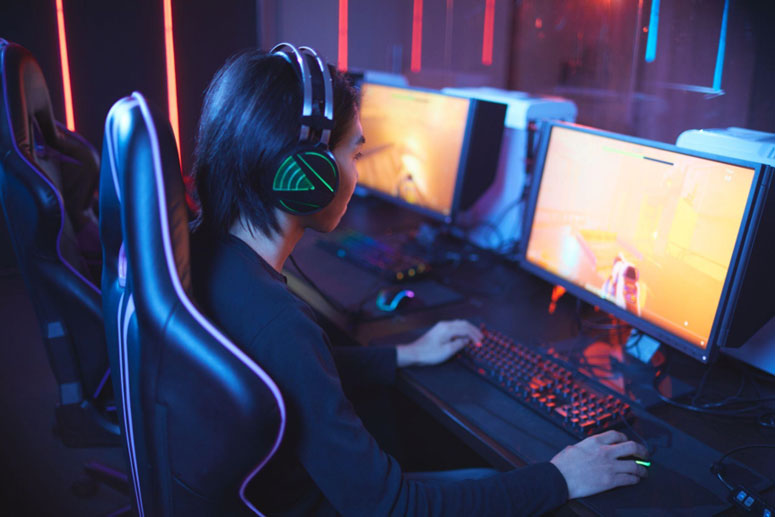 If you are a gamer, you must have felt the urge to play all day long without taking any breaks. Even after getting up after a long session of gaming, you might not even be tired. Now, what if I tell you that it is possible to make a living out of your favorite activity? It is a fact that we never get tired of doing something we love. It is also a fact that we should always pursue our careers in the field of what we love doing the most. Now when you combine both these facts- it seems too good to be true. But if you are a gamer, you are in for a surprise- it is possible to make a living by gaming.
These days the gaming industry is on fire and the craze is accelerating day by day. This drive toward gaming has not only increased the number of gamers but the demand for gaming consoles and hardwares like: Gaming PCs, Consoles, Headsets, Gaming keyboard & Mouse etc. are also in surge.
And as a result the craze of Building Gaming PCs and Prebuilt Gaming PCs is on another level. As prebuilts and custom gaming PCs are capable of fulfilling the requirements of each type of gamers i.e. either you are a beginner or a professional player.
What does it take to earn as a gamer?
It is true that even though the gaming industry has existed for many years, it exploded in the last decade. Now that the demand for 4k resolution games and top-notch quality in every aspect is a must, professionals are working harder than ever to provide the gamers with the best experience. However, pursuing a career in gaming is not equivalent to developing games only. While it may be one component under the umbrella, there are plenty more.
So what exactly does it take to start earning money and to pursue a career in the field of gaming? In terms of educational qualifications- nothing. As long as you are a pro at a few games, hold excessive knowledge in the field of gaming, and are dedicated to playing for hefty hours- this field is all yours to prosper in.
How to make money while gaming?
1. Get paid to live stream
All gamers can relate to all the hours spent while watching your favorite gaming live streamer. It is time to take up that role! Live streaming in gaming is a pretty decent way to earn money as it offers good pay. While there are many ways to do so, here are two of the ways by which you can earn while live streaming:
Donations: if the quality of your live stream is interesting, the viewers would be impressed. And impressed viewers are known to donate money to the streamers they like. Hence, make a good quality live streams, keep your videos engaging, make your viewers happy and get in some donations! A small tip for using this method would be acknowledging your fans who actively donate to you. This would make them feel special, and others might want to feel acknowledged as well. This would make them donate to you more.
Get sponsored: before getting some brand to sponsor you, you would have to work on increasing your followers by masses by providing quality content in your live streams. Once you have a good following, sponsors would reach out to you. Making a deal with them can get a good amount of cash in your wallet.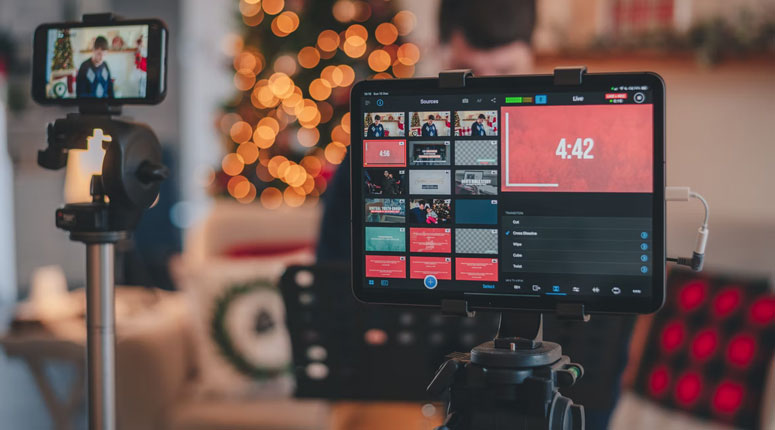 2. Create Video Game Guides and Tutorials on YouTube
If you wish to earn money from gaming, it is obvious that you are well-versed in this field. If you feel that you have excessive knowledge in the field of gaming, you should consider making video game guides and tutorials on Youtube. Almost all the amateur gamers start gaming only after watching a load of Youtube videos understands how to go about it. While there is some good content out there, most of the videos are too complicated for a novice to understand. Hence, making videos encouraging people to try their hands at gaming is always a good idea. Here are a few steps you should follow while making a guide or a tutorial on Youtube:
Choose your target audience. Don't just make videos in general- pick a section of people to who you think the video would hold relevance to, and create content for them.
Make the content engaging and creative. The use of an informal tone is advised to keep the viewers engaged.
Use appropriate promotional methods to increase the reach of your channel.
 3. Winning Gaming Tournaments and Acquire Sponsorships
Taking part in any gaming tournament is a dream for many gamers. If you are a gamer wishing to earn money, it is time you make this dream a reality. Go single or with your team- step into the first gaming tournament that you come across, and give it your best. Most of the gaming tournaments offer exciting cash prizes; hence it is a good way to get in some money.
If your team wins many times at an esports tournament, you get noticed by reputed sponsors. With the gaming sector growing faster than ever, sponsors are always looking for a promising team of gamers to put their money in. if your team has that potential, grab the attention of a sponsor in an esports tournament. While the deal and contract with the sponsors can be varying for every team of gamers, the sponsorship offered ranges from 4 figure packages to 7 figure packages.
4. Get Paid to Test Games
There are many sites and applications out there that value the opinions of a knowledgeable gamer. If you believe yourself to possess extensive knowledge in the field of gaming, you should definitely check out these platforms. The pay ranges between 10$/hour to 100$/hour. Many platforms ask the gamer to qualify for a certain test before accrediting them as the tester.
Gaming is a field with a promising future. With the sudden burst in popularity that it has experienced, many gamers are now being recognized publicly. Gaming is no more a leisure activity- it has become a lifestyle, even their career for some. As long as you are ready to game for 12 hours with dedication, you can earn cash by doing your favorite activity!