It's already recognised as one of the fastest growing electronics markets on the planet, but a new survey by MarketsandMarkets has suggested that the wearable electronics industry could be worth an impressive $8billion by 2018. When you consider that wearables is a relatively new concept to the public, and that we are still in the early stages of the wearable electronic era, that projection in such a short space of time is astonishing.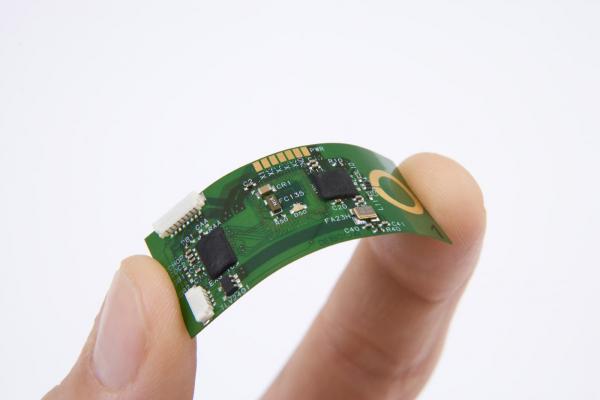 The same survey estimates that this market will spread across a wide range of applications and delivery methods, from smart watches and heads up glasses to smart textiles and flexible screen technology. Indeed, these methods are already in use in a number of different arenas, from medical sensors through to military applications in the battlefield, and they are now starting to filter down to the commercial sector.
Put simply, those in the business believe that wearables will be the 'next big thing', and like all big things, that means big profits to be made by anyone who's ahead of the game.
A fledgling industry
In 2012, the global wearable electronics market was worth $2.5billion – impressive for such a fledgling industry but still some way short of the lofty predictions currently being bandied around. Wristwear such as the Galaxy Gear and the Nike FuelBand were the top sellers, so what is it that will propel wearables to the next level?
Smart textiles are predicted to be popular with consumers, but what will ensure that this translates into hard sales will be design houses that manage to combine form with functionality. But while smart textiles may present developers with some opportunities to bring complex products to market, it seems to be the wrist wearables that have really captured the public's imagination.
Next gen technology
Admittedly, the first generation smart watches have experienced some teething problems, but with the development of the Pebble Watch and second generation Galaxy Gear watches, those issues will be ironed out. Truly flexible screen technology is the enabling factor in wearable electronics, as Plastic Logic CEO Indro Mukerjee explains: "Plastic Logic's flexible plastic displays are completely transformational in terms of product interaction with unbreakable bendable lightweight displays on the wrist with a large viewing area only made possible by flexible displays."
The big marketplaces will be China, Europe and the United. This rapid expansion of the wearables market bodes well for developers and manufacturers who have embraced the technology at an early stage and also for their supply chain. Market trends and drivers indicate that both the wearable electronics market and its sub-segments will expand rapidly in both shipments and revenue.
The changing landscape of electronics is expanding beyond the major producers and there is currently room within the market for innovative, smaller companies who can make the most of the technological advances on offer. Consider that the Pebble Watch was crowd funded, and you can see the potential for a good idea to quickly become the 'next big thing'. That 'next big thing' could be worth a healthy proportion of the anticipated $8billion electronic wearables marketplace by 2018.