Looking to get the best gift for the video game lover in your life? Check out these gifts for gamers to make sure you get them what they really want.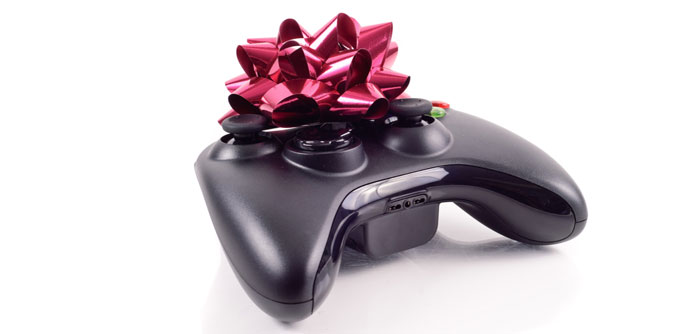 If you have a significant other, partner or close friend who loves gaming above all else, then perhaps a gift relating to their favorite hobby is the best present to give.
63 percent of U.S. households include at least one frequent gamer. Which means the chances of you having an avid gamer in your life are high. Sometimes the best thought for a gift is to get something a person will find truly useful and enjoyable.
So, if you're looking to get the best gift for the video game lover in your life, then check out these gifts for gamers to make sure you get them what they really want.
Tech-Based Gifts for Gamers
Every gamer takes the level of their hardware and software very seriously, whether it's for best technology on a laptop or a gaming console. Their tech needs to be of the highest standard and most recent release date. It's much the same as an Audi collector needing the most recent release of a new model Audi convertible. For more tech related gift ideas, take a look at hotrate.com.
If your gift-receiver is this type of gamer, these gifts are sure to go down very well.
1) HDMI Splitter
An HDMI splitter is an ideal gift for the gamer who plays Xbox, PlayStation or both! No longer will they have to struggle with changing between consoles, with an HDMI splitter you can stop the frustration, all they need to do is change controllers, they don't even need to stand up!
2) Gaming Mouse
True gamers need a super fancy mouse. One that has great light features, customizable by color, loads of extra fancy buttons, adjustable polling rate levels and even more badass uses.
You can't go wrong with purchasing a mouse made for gaming, they'll love you for it!
3) Gaming Chair
A gaming chair is just as important to a gamer, as a comfortable sofa to a movie lover. One that provides ultimate comfort for longer periods of time is the ideal gift. You get different types of gaming chairs, some even incorporate speakers, headphone plugins and customizable lights.
Shop around for a gaming chair that really suits the gift recipients style. It's even possible to find gaming chairs that are certified by chiropractors, it all depends on your gifting budget.
4) Gaming Keyboard
Gaming keyboards are a must-have for avid, dedicated gamers. There are slime-line keyboards available that have incredible, customizable features. Some gaming keyboards include different color backlights and styled keys so you can easily personalize the keyboard to match your style of play and personality.
Gaming keyboards are shockproof and sometimes feature a skin-like rubber oil coating so the keys feel extremely smooth. You don't get a fancier gaming gift than that!
5) Wireless Gaming Headset
What's better than a gaming gift that really allows your significant other to get completely lost in the game they're playing, than an amazing gaming headset.
The best wireless gaming headset is one that is lightweight, comes in different colors and is of course, comfortable to wear for many hours at a time.
The great thing about a wireless headset is it doesn't limit movement, you're giving the gift of being able to play and reach for the popcorn at the same time.
Novelty Gifts for Gamers
Sometimes the gamer in our life has everything that they need when it comes to tech, so we need to look elsewhere to find a gift that they will love. This is where novelty gifts are a great idea, it's like they say, "It's the thought that counts!"
6) Game Controller Bath Bombs
Even gamers have to bath at some point, right? Why not grab them a really cool novelty gift of bath bombs shaped liked game controllers?
You can find all sorts of bath bombs online with almost no limit to their theme, there are many available that are to do with gaming. Including controller shaped bath bombs, cartridge game bath bombs and more.
They're made with healthy ingredients, so you don't have to worry about that. And you're giving the gift of even extending their gaming to their bathtime as well!
7) Super Mario Mushroom Lamp
Any gamer alive has a special place in their heart for Super Mario!
Usually, a gamer's cave has limited lighting, so why not give the gift of ambient lighting to their gaming area? There are cool Super Mario Mushroom lamps that combine the convenient use of light with the nostalgia of a game that will never lose its appeal.
The cool thing about this lamp, it even incorporates the sound effects from within the game! Sweet!
8) Scratch-off Gaming Poster
This is a bucket list must-have for any gamer! A scratch-off poster featuring 100 video games that need to be played by any person calling themselves a gamer. It includes the latest games that should be played as well as all the classics such as Sonic the Hedgehog.
It's a cool way of gifting a gamer's challenge, one they can only complete themselves.
Game-Orientated Gifts
Our next suggestion for your gift giving is to search for something that is about the game itself, and not necessarily the gaming lifestyle. Your gaming partner or friend will certainly have a favorite game, one they've spent hours playing.
9) Personalized Clothing Items
Most of us will have a company in our town or city that creates personalized once off gifts on shirts, hoodies or even caps. Find a company that embroiders or prints on these items and stick a personal message onto it, with a logo of their favorite game on the front.
Think, "Call of Duty King" on the front of the shirt, and a quirky message on the back, "Always playing but still loved by my wife."
10) Guinness World Records: Gamer's Edition
Guinness World Records Gamer's Edition 2019 is the ideal gift for the really competitive gamers in our life. Nothing like a book of world records for them to refer to when they swear that their high score should be the best in the world!
11) Medium/High-end Gaming PC
This would probably be a constant on the wishlist of every gamer. Imagine the surprise they would be totally getting after receiving a gaming rig! This would be totally suitable for any kind of gamer, whether a beginner or an advanced one. A lot of affordable gaming rigs are available to a lot of shopping sites on the internet depending on the budget that you allocated. For sure, the receiver of this gift will think how cool and awesome you are!
Gift Shopping for Gamers
Whomever the gamer in your life is, these gifts for gamers should make the next birthday or anniversary much easier for you to find the perfect gift.
Remember though, when shopping for the gamer it's always important to find items that are applicable to the game they're currently playing or the console that they play on.
If you're looking for more cool gaming or technology gadgets bookmark our site and keep checking back for the latest!