In the world of IoT and connectivity, the automobile industry cannot be left behind. A well-connected car system keeps one informed about the vehicle's interior and outside while you drive.
Technically "A connected car with a car connection system is a car that is equipped with internet access, and usually with wireless LAN." (Wikipedia)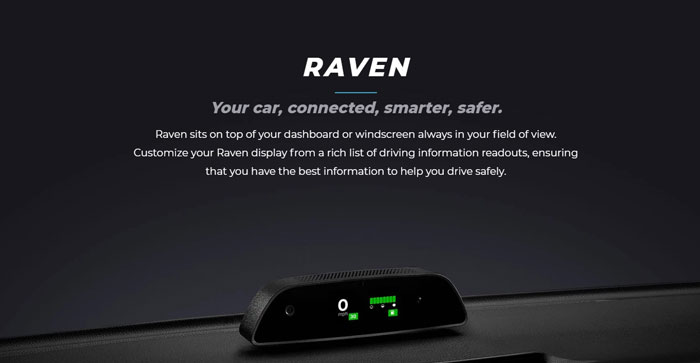 A connected car allows car users to access the Internet and gather information required to the driver at the time of driving. As the Modern era provides a vast number of options to choose from, it gets a bit tricky to do so.
A vehicle can be connected in several ways with its surroundings. Any car connected with a system has a sensory system installed in it. In today's world, who doesn't crave a tad bit extra safety and security, and informed and alert? Even behind the wheel, technology is there to help you out. There are numerous systems at present that can be installed upon buying your car, and also there are cars that come with in-built features of connectivity.
Here is an insight into a few things which you must consider to choose the best car connected system.
A Car Dash Camera is a camera installed on a cars' windshield to record the front and rearview. It typically contains a memory card to record the footage. It can help you out from many unfortunate circumstances. A Car Dash Cam will give you the footage while you are around or away from your car.
This recording is useful in case of any mis happening where knowledge of events occurred is required. It can also help you rescue from false allegations, and to claim your insurance as well.
There are some great features to look for when opting for a car dash camera. Such as voice control, smart parking, remote access, etc. Luckily all these features are available in-car dashcam. You can choose the ones you wish to.
LOOK FOR SMART NAVIGATION
Enhance your driving with the help of a smart navigation system. It is a part of an automobile control system in a car. It uses a satellite navigation system to receive data that is related to position on the road. In today's world, it is not manually possible to keep track of every day, changing road networks and streets.
But It is mandatory to keep a record of all these. The navigation system must be able to provide real-time information. It typically works in coordination with GPS. Its satellite-based radio navigation system and have global coverage.
AUTOMATIVE CLOUD SERVICES
With IoT in trend, it has entered the automobile industry also. It is one of the must-have features of the car connected system. Cloud connectivity is required essentially to exchange aggregate and, process data. The car needs to be supported by the cloud system to use information from other cloud-connected industries. Industries such as transportation, energy, smart homes, and so on.
It has become a trend to hire an assistant for almost everything. So, why not for a driver who is at a potential risk all the time. Staying behind the wheel is never out of danger. The connected system must have a built-in driver's assistance for sure. It can help by performing tasks on drivers' behalf; so that the driver can focus on driving, and need not have to compromise with his and other commuters' safety on the road. It can manage call texts, give weather reports, and so much more.
Whether it is a commercial vehicle, personal car, or a passenger bus, it is crucial to stay safe. At present, many initiatives are made to ensure that sensitive data of vehicles remains confidential. Cybersecurity can provide a great aid in this matter. Technology is being upgraded to protect the data from hackers. You are supposed to choose the system which provides guaranteed security to your vehicle and manage the confidentiality of the sensitive information.
With Drive Reports feature, you can have 24 hours access to your car. Whether it is daytime or night, you can always know what's happening around your vehicle. It enables you to have access to your vehicle from a smartphone. The data can also be saved to be watched in the future. Plus, it provides you with time-lapse videos as well.
As you and the safety of your vehicle are of paramount importance, it is profoundly essential to choose systems that provide you the peace of mind, of being safe. Make choices worth your investment.
In the era of IoT, it has become extremely important to keep your automobiles updated and connected to the world.
Thus, it is critical to have the best car connected system for your vehicle. It is always best to stay safe and advanced when it comes to automobiles. Choose the best car connected system with all these essential features and with an amazing quality of Car Dash Cam. Stay Safe and Happy Riding!