Back in the day, three over-the-air channels was all you got. Today, even cable TV is a bit passé when it comes to viewing possibilities. Steaming is now grabbing a lot of attention because of the ability to watch what you want when you prefer to do so in practically any location. This is great! But before you grab the popcorn and get ready to stream some visual goodies on your smart TV or preferred device, there's a big hitch to deal with these days – an increasingly crowded TV streaming field.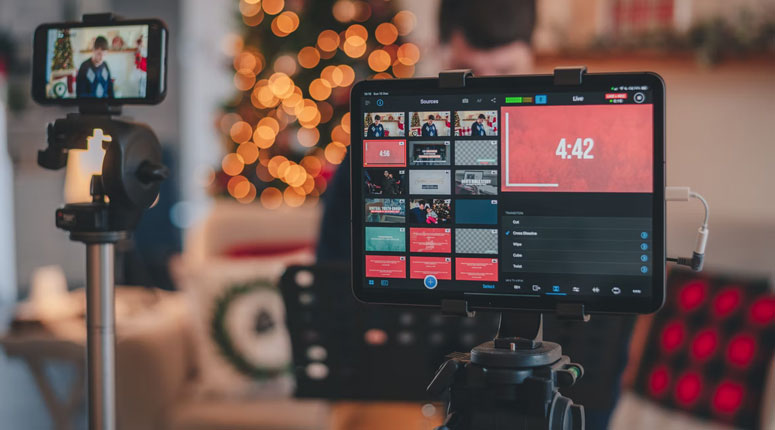 As more streaming services become available, many streaming content sources are grabbing back their older content and inking exclusive deals with certain talent. So, what's a streaming TV fan to do? Before you stress out, take a moment to work your way through our recommendations for getting the most out of your TV streaming service.
Switch Things Up from One Month to the Next
Most streaming services offer convenient monthly options with the ability to cancel at any time. Therefore, an excellent way to save money and have content you'll actually watch is to pick one or two services per month to use. If, for example, you're in the mood for Latino series for October, you might go with Dish Latino and Netflix. But if you want more family-friendly fare to cap off the year, you might ditch Shudder, keep Netflix, and switch over to Disney+ to keep the kids entertained during the holidays.
Quick Tips
• Browse first: Take a moment to see what's available for streaming with each service for the coming month first.
• Cancel early: Cancel after you sign up for a month of service if you only want to see certain shows during that particular month. This way you won't forget to cancel.
Do Some Googling
Don't underestimate the power or Google. If you're not sure what's available with streaming TV programs and services, do some searching. For instance, if you're interested in romance movies, do a search for "streaming TV romance movies" to see what service options come up. In this instead, Peacock, Hulu, HBO Max, Dish TV, and Amazon Prime have the most options falling into this category.
Check Out Online Reviews
If some shows on streaming TV services catch your eye, dig a little further and see what critics are saying. This will give you a better idea of whether or not you'll likely be interested enough to sign up for a streaming service to watch. Platforms like Rotten Tomatoes and Metacritic can also be helpful with streaming content that's already available and reviewed. As you get into the habit of checking online reviews first, gravitate towards critics with tastes that align with yours.
Get Recommendations from Friends
Odds are good some of your friends already have streaming TV preferences that might appeal to you, too. So, why not ask around and see what kind of recommendations you can get? At the very least, this is a way to get a couple suggestions for your consideration.
Set Your Streaming Budget
It can seem a bit overwhelming as you pick and choose your streaming TV services you'll be paying for, but this doesn't have to be the case if you plan ahead. Do this by determining how much you can comfortably afford to spend on streaming TV service each month. Before you sign up for anything, also be sure to determine the following details:
• How many devices you can stream on with the service option that appeals to you
• What the cancelation policy is
• Whether or not there are limitations with your preferred service option or plan
Don't Forget about Free Options
For times when your streaming budget is limited, consider free options. Free streaming services can also supplement any paid services you use. Pluto TV is one of the top free services, especially since it was purchased by Viacom. And IMDb TV, Crackle, Vudu, and Tubi all have ad-supported options you can watch for free.