The construction sector is infamous for being reluctant to accept new technologies. There are a variety of reasons behind this, including a lack of investment in digitalization, a reliance on conventional construction techniques, an aging workforce, and cultural issues. As a result, emerging technologies such as wearables, which may drastically enhance the efficiency of a building site, are still in their infancy and have yet to exhibit their full potential.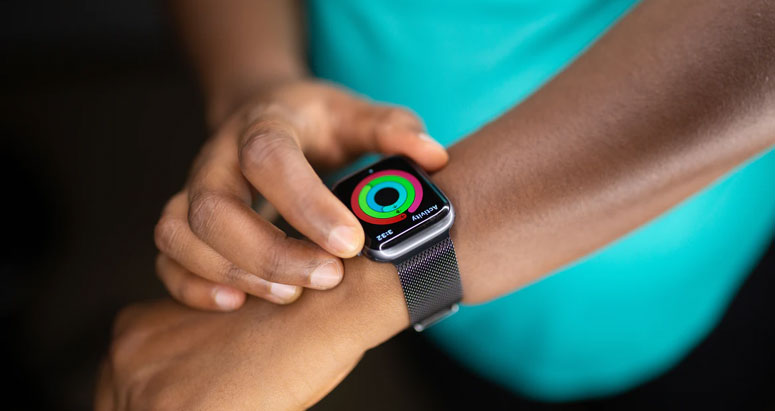 Many organizations in the typically slow-to-adapt construction industry are either unprepared for or overwhelmed by the enormity of new and emerging technology.
Safety in construction companies has always been addressed passively, in reaction to incidents that have already happened. For accident prevention, wearables provide proactive safety surveillance, evaluation, and management. They also help with navigation on building sites, coaching, responsive learning, and data exchange and access from afar.
5 Most Promising Wearable Personal Protective Equipment (PPE) Solutions
Smart Caps
On any construction site, safety helmets are an essential piece of safety equipment, but new features will make them even more so.
According to a recent report by Grand View Research Inc, the smart helmet industry would be worth $1.2 billion by 2025.
Smart hats can be camera-free or equipped with a camera that not only captures events but also aids navigation and location.
Smart Eyewear
Builders who are willing to improve their safety records may soon ask workers to exchange their existing safety glasses for a new, "smarter" pair.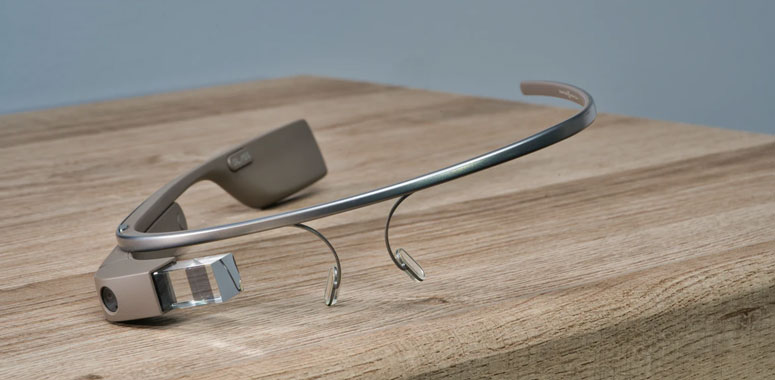 Smart glasses, when combined with augmented reality allow users to live-stream digital visuals in their field of vision while keeping their hands free. They can also be alerted when they approach a potentially risky location and follow real-time directions from distant specialists.
Smart Vests
Embedded sensors in smart e-textiles monitor a wearer's physiological status, including body temperature, blood pressure, pulse rate, muscular tension, and other biological parameters. They can also detect heat stress and send out immediate notifications in the event of an accident.
Smart clothing, including vests and jackets, are still in the early stages of development, particularly in terms of power storage and hardware downsizing. As a result, charging and battery life remain a research challenge.
Smart Boots
Smart boots include temperature monitors, GPS, Wi-Fi, and inertial measurements to track position and mobility, among other features. Some connected boots, such as the SolePower boots, are powered by a kinetic charger, which captures the energy generated by walking.
Interactive smart shoes gather data such as gait patterns and activity patterns, evaluate the surroundings, offer real-time GPS data, and communicate it to a mobile or desktop app. This allows management to be notified in the event of an accident or a slip, allowing safety professionals to respond quickly.
Smart Watches
Managers may use smartwatches to keep track of their employees' performance and health indicators. They also allow them to communicate with coworkers, keep track of projects, and get coaching if necessary.
Several studies have demonstrated that wearable devices are relatively accurate when the user is at rest, but show a dramatic rise in absolute inaccuracy when the user is active.
3 Crucial Components of Wearables
Employees in the construction sector are subject to both physiological and environmental risks. Fatigue, microsleeps, switching locations, working under unpredictable project settings, and a variety of other factors are among them.
As a result, a technological solution for construction site safety should evaluate biometrics from wearable devices as well as GPS data from BLE-based real-time locating systems (RTLSs), satellites, RFID tags, and environmental markers.
Three key components make up a wearable construction site safety solution:
Hardware
Any device having a chip, such as sensors placed in wearables (safety helmets, clothing, and footwear), tags affixed to walls and site equipment, and so on, would be considered hardware. A bodily sensor network, which includes sensors implanted in the body, on the body surface, or around the body, is made up of sensors like galvanic skin response (GSR), accelerometers, gyroscopes, and magnetometers.
Communication Gateways
The components communicate with each other and transfer data to distant servers for analysis and storage. For quick replies, they also analyze the collected data on the interface.
Information is shared at three tiers via wearable devices for construction site safety:
Body Area Network (BAN): Sensors worn on the body are connected via such networks. Bluetooth and Zigbee power them, and they generally have a small range.
Local Area Network (LAN)/Personal Area Network (PAN) (LAN): A wireless personal area network (WPAN), such as Bluetooth, or a wireless LAN (WLAN), such as Wi-Fi, gathers data from sensors and sends it to a cloud or on-premise server.
Wide Area Network (WAN): GPS satellite communications, mobile, and worldwide interoperability are the basis of data interchange for microwave access or metropolitan area networks, as well as internet protocols (IPs) for Internet connectivity.
Software
These systems, which include middleware and an application, are in charge of computing, processing, storage, display, and metrics based on the needs of the application. Data analysis and integrated intelligence provide context-aware and adaptable systems, which give alarms about potential health risks after analyzing biometric and geolocation inputs.
Bottom Line
The construction sector is evolving, and we will soon see a slew of future initiatives in this high-risk market, as well as greater use of novel safety management methods. Construction companies who are unwilling to incorporate new technology into their operations may lag behind.
Injury-related healthcare costs, rehabilitation expenses, and employees' compensation payouts accounted for 3.6 percent of construction companies' overall costs, according to the Center for Construction Research and Training. Investing in cutting-edge safety measures, such as wearable gadgets, will pay off both financially and ethically.