Your mouse is your scalpel. In the same way, a surgeon wields the scalpel with precision and accuracy as though it is an extension of his arm, you wield your mouse. It is the deadliest weapon in your gaming arsenal and provides you with the means of exercising tactical precision on the online battlefield.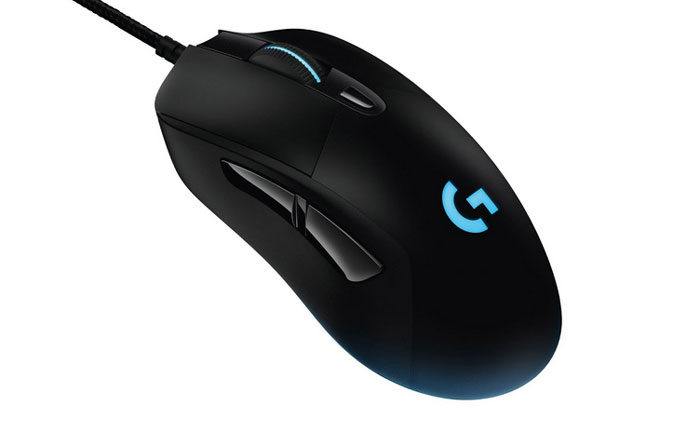 With that being said, investing in a gaming mouse should be one of the first things you do when building a specialized gaming PC. But that doesn't necessarily mean going for the most expensive gaming mouse on the market. Here are five things to consider when buying a gaming mouse to ensure you choose the right gaming mouse for your needs.
What are you using it for?
Yes, you are using your mouse for gaming. But what types of games do you play? If you are a Call of Duty nut, a mouse that is optimized for first-person shooters will provide better accuracy than an all-purpose general gaming mouse. Similarly, if you play nothing but RPGs, you might want to consider a mouse specialized for those.
The Grip
When you are deep into a gaming session, and the hours are now floating by like mere minutes, you can likely feel the distant rumblings of pain in your wrist. This is caused by a repetitive strain injury and is likely because you are using a mouse that isn't suited to your grip.
A vertical gaming mouse takes the rotation of the wrist out of the motion of moving the mouse.
It is also worth considering the way you grip your mouse. Most people use one of three grips, the palm grip, where your full palm rests on the body of the mouse, the claw grip, where the bottom of your palm rests on the mouse but the middle of your hand is arched and raised, or the fingertip grip, where only the fingertips are in contact with the mouse.
When you are selecting your mouse, it helps to know what grip you use when using your mouse. Find something which is ergonomically designed to match your grip.
Customizable Software
Most gaming mice worth their price tag comes with software through which you can customize your mouse. This is essential for gamers. Setting different DPI options for different circumstances is advisable to elevate your performance.
Your DPI is essentially the sensitivity of the mouse. The best gaming mice have a function where you can change the DPI on the fly whilst you are in-game. This is especially helpful in first-person shooters where different weapons need different DPI settings.
Laser or Optical Sensor?
The debate over laser or optical sensors has divided gamers for as long as most can remember. The previous school of thought was that optical sensors are better for gamers. It is more reactive and provides a more sensitive and fluid gaming experience.
However, in recent years the laser camp has gained some traction. Laser technology has improved significantly in the last few years and the lag has all but disappeared. Providing you are buying a modern laser mouse (nothing pre-2016), you shouldn't experience lag. But if you want to err on the side of caution, stick to optical sensors.
Wired or Wireless?
This may come down to personal preference, but there is one thing to keep in mind when you are making your decision between a wireless and wired mouse.
Wireless may be more practical but consider battery life. A complex gaming mouse with loads of buttons, a DPI of 1000 and flashing lights is not going to have the longest battery life. If you are going to go with a wireless mouse, make sure it has a built-in rechargeable battery so your gaming isn't interrupted by dead removable batteries.