Every day more than three billion users are on social media. How to create an effective strategy to capitalize on this huge opportunity? Often, small businesses and marketers get into social media without planning. This approach can be very costly in money and time.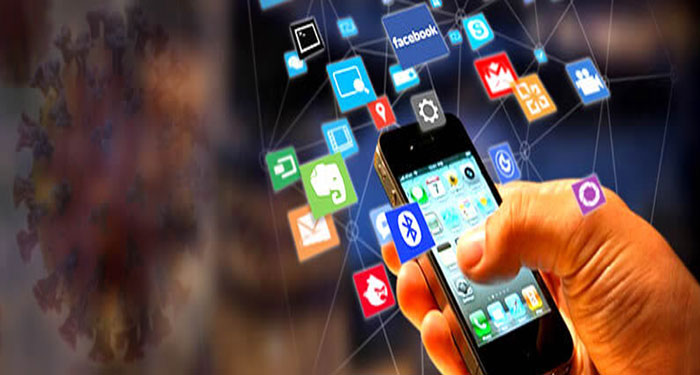 Social media marketing requires a strategy to get results
This effective strategy defines a marketing plan that achieves results by:
strengthening the notoriety of your company,
developing your audience on social media and ultimately generating turnover.
Without strategy, it is difficult to achieve your business goals. And without a goal, it is difficult to generate revenue.
We put together a simple plan for creating an effective strategy on your social media.
Perform a social media audit
If you want to develop or improve your social media marketing strategy, the first and best option is to audit your social media presence.
This audit assesses your profiles on social networks and analyzes your activities. It highlights the points to be optimized.
Consider the following when performing a social media audit:
What networks are used by your target audience?
What type of content do you post and how often?
Which networks currently provide you with the most value?
How is your social media performing compared to your competition?
Finally, what are your strengths (good consistency between your targets and your community) and your weaknesses (little commitment to content)?
Once you've answered all of these questions, you've put all the pieces together to identify the under-performing social networks in your business. These observations also determine the potential for improvement for each social channel. They define the main axes of your social media strategy; the one that achieves better results.
Define your social media marketing goals
To create this effective social media strategy, translate your company's business goals into measurable social media goals. Without these goals, it is impossible to measure the success rate of the strategy.
Social media marketing helps achieve several business goals, such as:
Increased website traffic
Generate new leads
Increase brand awareness
Create / strengthen brand identity
Strengthen customer engagement
Set relevant and measurable goals
Often, companies set unattainable goals that do not bring results. A relevant goal is specific, measurable, achievable and realistic. By setting relevant goals, your social media strategy will have a quantifiable impact on your business.
Analyze your audience on social media
According to the marketing experts, "The goal of marketing is to know and understand the customer in such a way that the product or service adapts and sells itself".
Understanding and knowing your target audience is essential to create quality and relevant content. This quality content is appreciated, shared and commented on by your target audience.
Different types of social media use different social media platforms and in different ways. To achieve your goals, you must use the same social networks as your target audience.
A recent study has shown that there were almost 2.27 billion monthly active users on Facebook in 2020. If the target audience for your business is in the 25 to 34 age range, they represent 29.7% of Facebook users. This segment is the most active. However, if your business targets a younger audience, you're more likely to reach them on Snapchat or Instagram.
The best way to define your target is to use the persona. The persona is a fictitious representation of the target customers. By analyzing the behavior of our customers we can understand the expectations of consumers for a product and / or a service and find solutions adapted to their problems.