It's hard to imagine a world without social media. We spend our days tweeting, sharing, posting and following the happenings of not only family and friends, but celebrities and politicians. Platforms such as Twitter, Instagram and Facebook have simultaneously brought the world closer together and split us further apart, exposing — as recently demonstrated by the U.S Capitol riots — deep political and cultural divisions.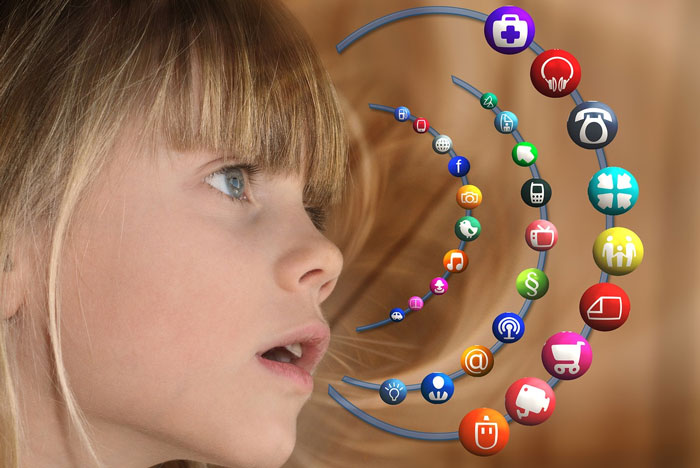 None of this is the concern of children, many of whom just want a TikTok or Snapchat account to share funny videos and photos with their friends. Despite all major social media platforms having a minimum sign up age of 13, many children younger than this spend hours a day scrolling on their phones and tablets.
This, understandably, has parents worried and predisposed to introducing internet safety rules to protect the safety and privacy of their children. Are social media websites safe for kids? And how can parents balance safeguarding the privacy of their children without reducing opportunities for them to interact with friends?
It's a tricky conundrum to be sure and well worth tossing up the pros and cons before making a decision.
Social media for kids — the pros
Access to information: Social media is a fantastic way to develop new skills and discover information that can encourage a love of learning.
Sparks creativity: TikTok is full of singing, dancing and lip syncing videos which can inspire your kids to advance their musical talents. Platforms such as YouTube can also allow them to access videos which can teach other craft skills including drawing, painting, photography and creative writing.
Sense of belonging to a community: Social media brings people together and can encourage your children to reach out and form strong friendships with their peers.
Social media for kids — the cons
Health concerns: Overuse of social media by kids can hamper their sight, sleeping patterns, physical and mental health.
Psychological influence: Excessive use of social media can expose kids to the 'perfect' (fake) lifestyle of social media influencers. Kids start comparing themselves with these social media influencers, which may lead to psychological issues including poor body image and an inferiority complex.
Addiction: Social media can be very addictive, particularly for children who don't necessarily understand the repercussions of spending hours a day scrolling on a screen. Children should have a good balance between sedentary and active behaviours; this can be difficult to achieve with social media thrown into the mix.
Stranger danger: Even with proper parental guidance, being on social media can expose kids to strangers with predatory intentions. Children often don't understand that the person behind the screen may not be who they claim to be, which can lead them to share personal information that puts them in real-world danger.
Exposure to inappropriate content: Social media platforms may be getting better at monitoring for explicit content and hate speech but that doesn't mean that your children are not at risk of viewing photos, videos and written information that is not appropriate for their age group.
Advice for parents
As a parent, it can be challenging to deny your child from using social media, particularly if their friends are all connected and chatting online. Despite this, it is always a good idea to set some boundaries.
Follow these internet safety rules to achieve a safe balance between online independence and cyber safety.
Teaching your child about the dangers of social media is a better approach than simply denying them access.
Permitting kids to use social media for a limited amount of time per day will encourage balance between their online activities and the real world.
Make all accounts private so that only approved followers can access your child's information.
Switch off the notification option for all their accounts, so they are not constantly checking for new updates.
Limit your own time spent on social media to set a positive example.
Establish quality family time that is screen free and encourages your child to escape the confines of the virtual world.
Cyber safety for kids is an area of on-going concern for parents, educators and cyber safety officials — and with good reason. There are many dangers in the online world that can expose your children to serious, real-world consequences. Be open with your children regarding your concerns and discuss how you can work together to protect them whilst granting an appropriate level of online autonomy.
Author Bio:
Bridget
Bridget is a writer and editor, currently living in Melbourne. She is a copywriter for Newpath Web and loves working with words of all shapes and sizes. When not playing around with punctuation and grammar, she enjoys traveling and curating her Spotify playlists.